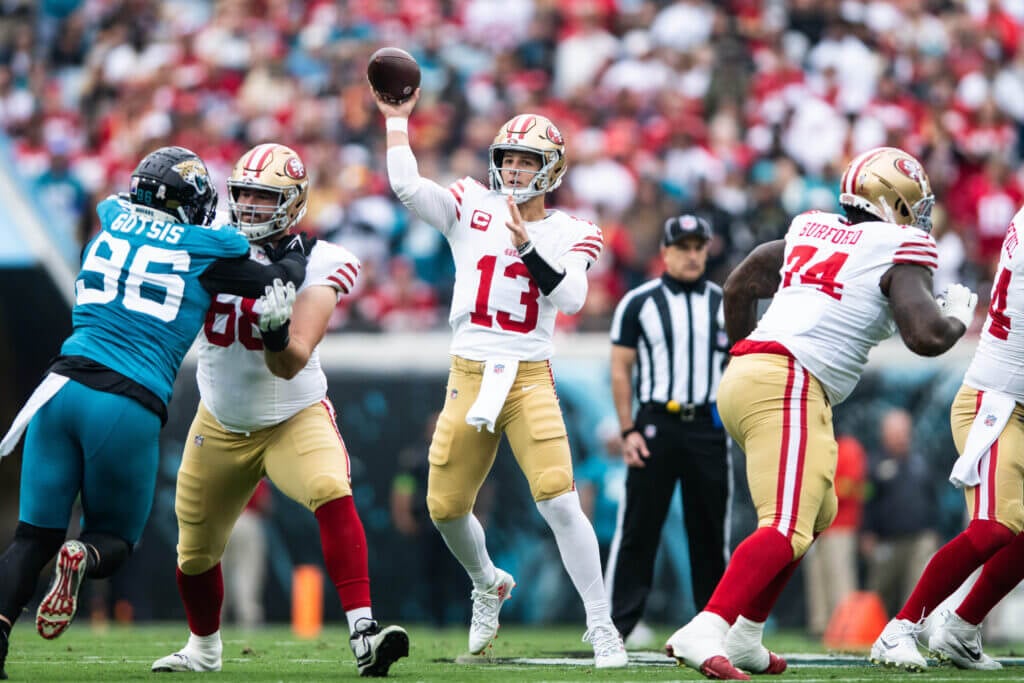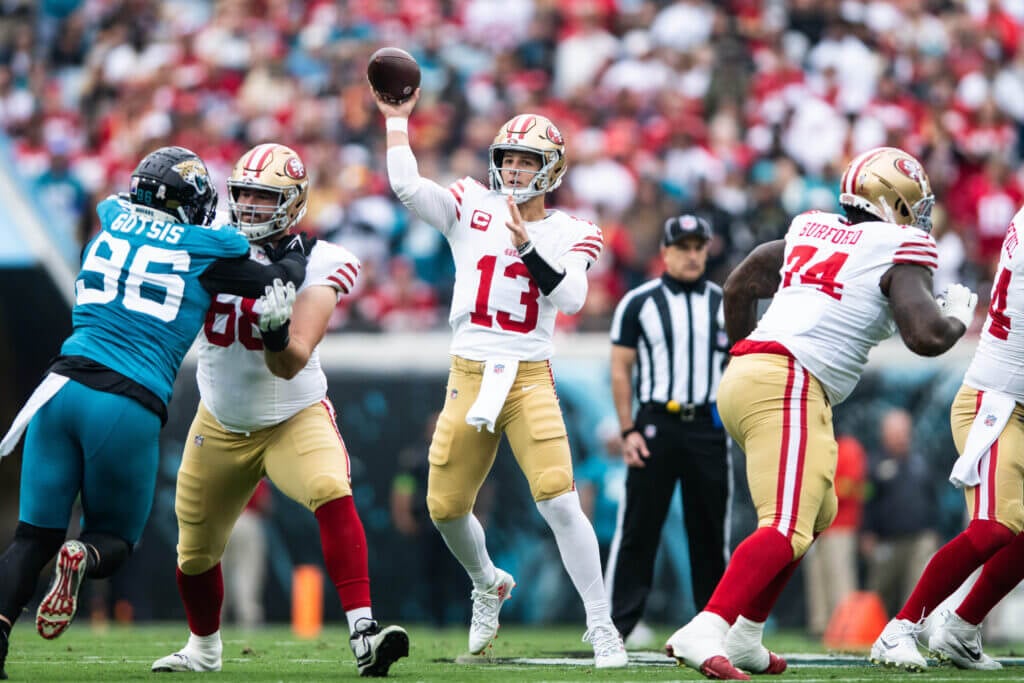 After three consecutive losses and three straight weeks of scoring only 17 points, the San Francisco 49ers ran over the Jacksonville Jaguars to secure a 34-3 victory at EverBank Stadium on Sunday. Here's what you need to know: San Francisco quarterback Brock Purdy, who sat for most of the fourth quarter, threw for 296 yards and three touchdowns on 19-of-26 passing. Sam Darnold entered with about 10 minutes remaining in the game and completed one pass for 6 yards.
Niners star running back Christian McCaffrey did not score versus Jacksonville, ending his streak of consecutive games with a… Read More
Share This Story, Choose Your Platform!