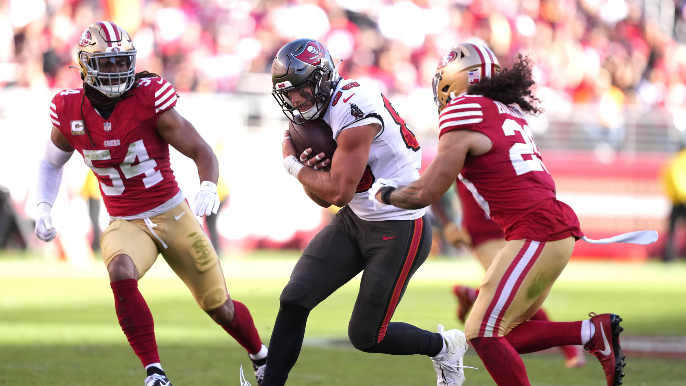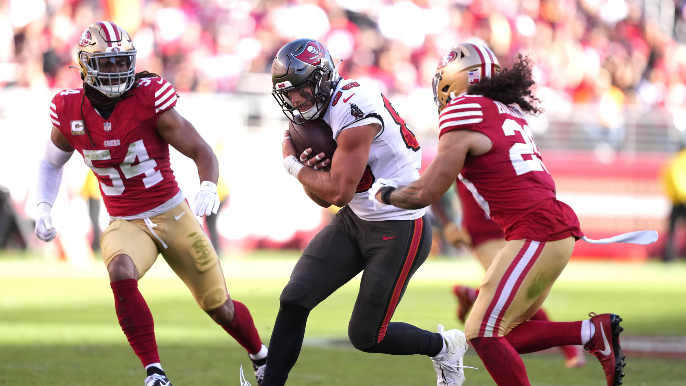 ---
Talanoa Hufanga may be done for the season.
Kyle Shanahan said after the game that while it's not certain, "it's most likely" that Hufanga tore his ACL.
The 23-year-old safety, who was named an AP All-Pro last year, went down awkwardly in the third quarter of the 49ers' 27-14 win over the Tampa Bay Buccaneers. Bucs' running back Rashaad White juked to his right, leaving Hufanga behind.
He spent the next 10 minutes in the blue medical tent, at which point a cart was brought out to bring him off the field.
The injury leaves rookie safety Ji'Ayir Brown in line to start. Brown had massive plays late in the fourth quarter, all in the end zone. He broke up a touchdown destined for Mike Evans, hit Cade Otton to knock loose his attempt to recover a bobbled ball, and had a game-sealing interception.
Hufanga's loss is significant, and an emotional drain, even with Brown's emergence. The playmaker has three interceptions on the year, and is a frequent presence around the scrimmage.
Share This Story, Choose Your Platform!