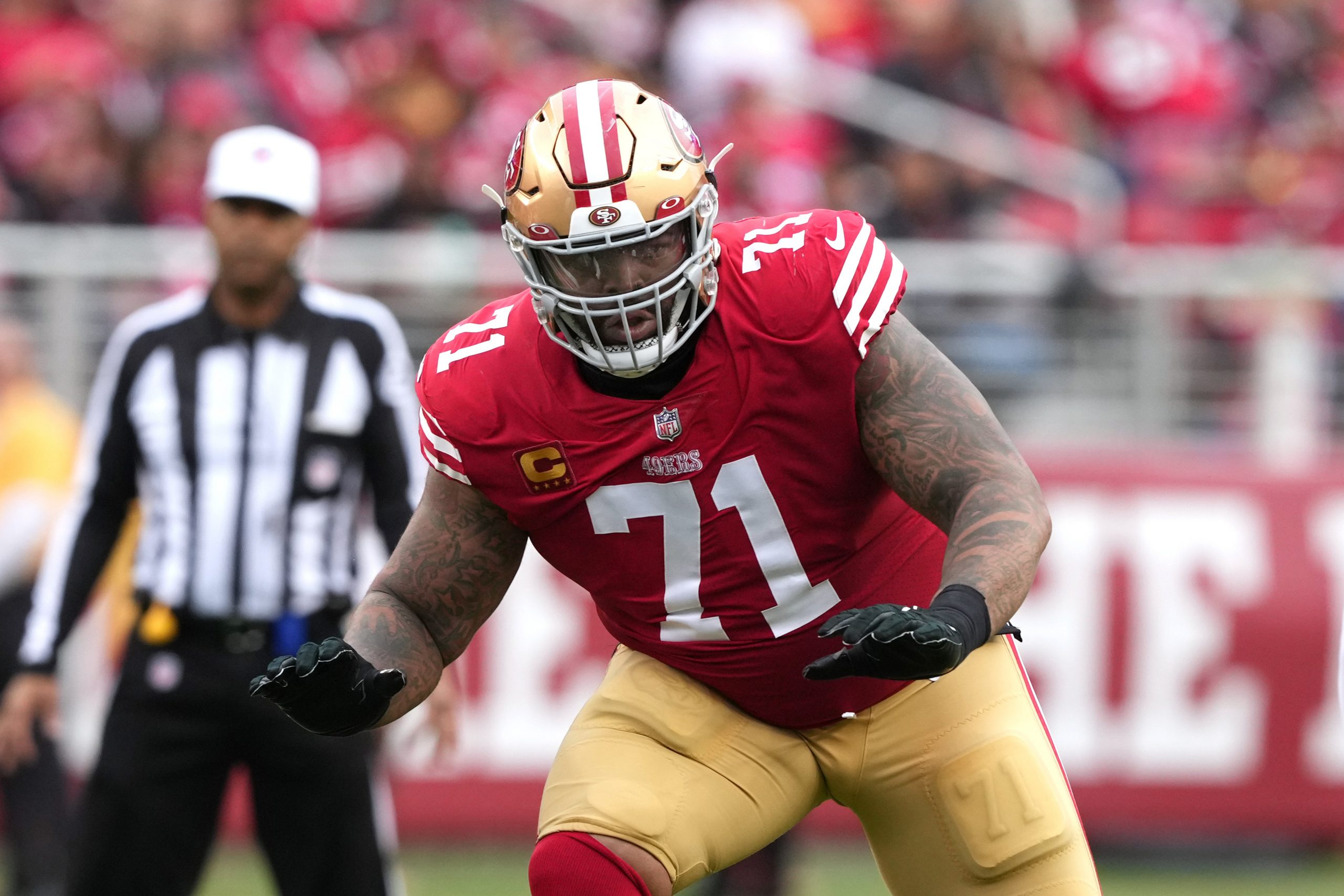 The 49ers may have some health issues in the trenches when they face the Jaguars in Week 10.
Left tackle Trent Williams and defensive tackle Javon Hargrave have both been listed as 'questionable' on the official status report for Sunday. They're two of six players officially questionable.
Here's the full status report:
Out
LG Aaron Banks (toe)
DE Drake Jackson (knee)
Jackson was limited the first two practices of the week and absent Friday before being officially ruled out. Banks is expected to miss a few weeks after injuring his toe in Week 8 before the bye.
Questionable
DE Robert Beal (hamstring)
LB Demetrius Flannigan-Fowles (ankle)
DT Javon Hargrave (knee)
CB Darrell Luter (knee)
LT Trent Williams (ankle)
CB Samuel Womack (knee)
It's unlikely we'll see any of Beal, Luter or Womack in Week 10 since there's no room on the roster to activate them and the team has three weeks to decide whether to activate them or place them on season-ending IR.
The knee issue for Hargrave is a little concerning since he was a full participant Wednesday before landing on the practice report as a limited participant the last two days of the week.
Share This Story, Choose Your Platform!