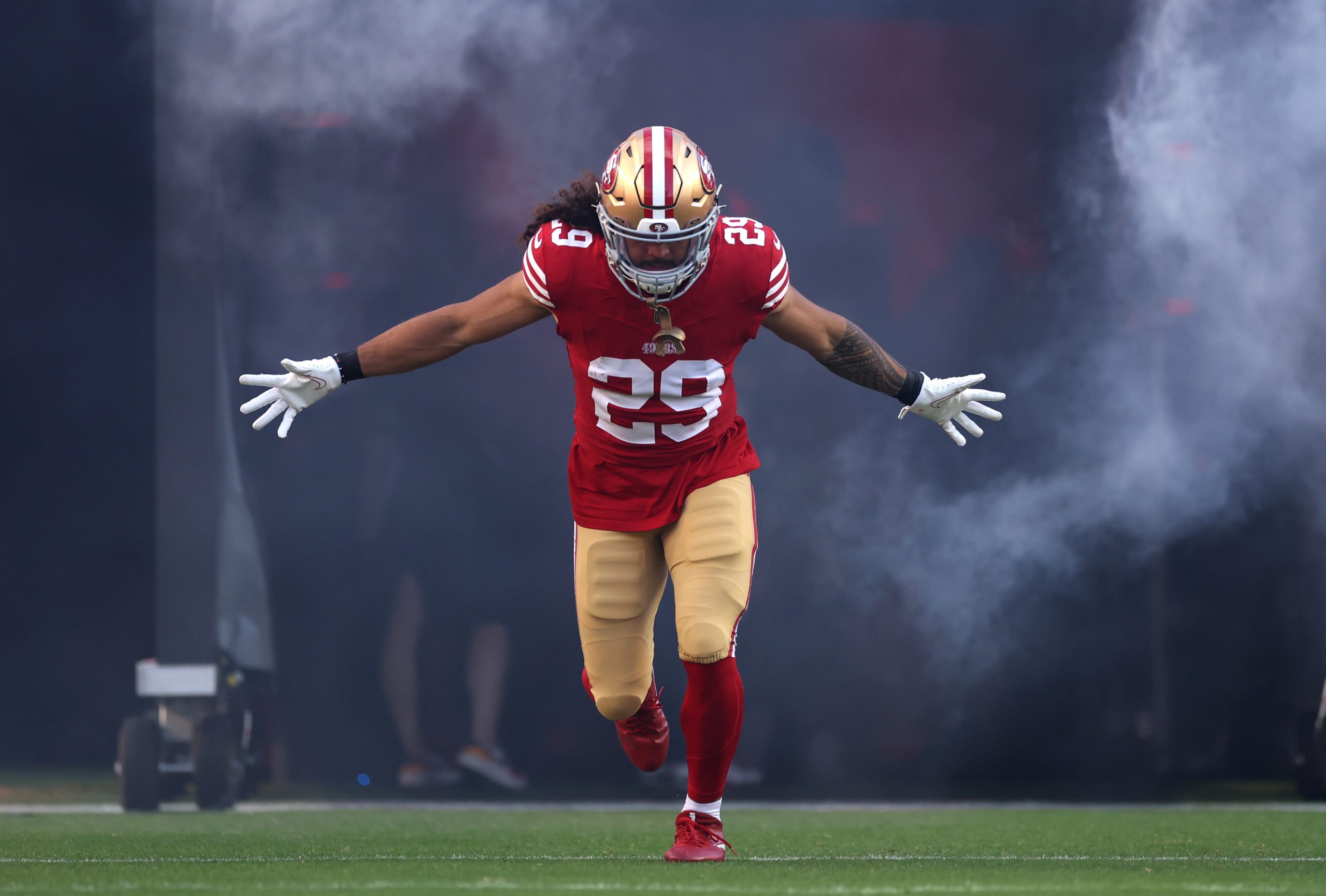 The 49ers' fears about Talanoa Hufanga's ACL have been confirmed. Head coach Kyle Shanahan on Monday said imaging on the third-year safety's right knee showed a torn ACL. His season is over.
Hufanga went down awkwardly trying to make an open field tackle in the third quarter of Sunday's game against the Buccaneers. He immediately went to the sideline and spent time in the medical tent before the team ruled him out with a knee injury.
Shanahan after the game said the team was concerned about an ACL injury, but had to wait for imaging to confirm it.
Replacing Hufanga won't be easy for San Francisco. He was a First-Team All-Pro last season and since becoming the starting strong safety in 2022 he has 148 tackles, seven tackles for loss, 2.0 sacks, seven interceptions and 12 pass breakups.
The team will now turn to rookie third-round pick Ji'Ayir Brown. Brown filled in admirably Sunday with four tackles, two pass breakups to save touchdowns, and an interception in the red zone.
Share This Story, Choose Your Platform!