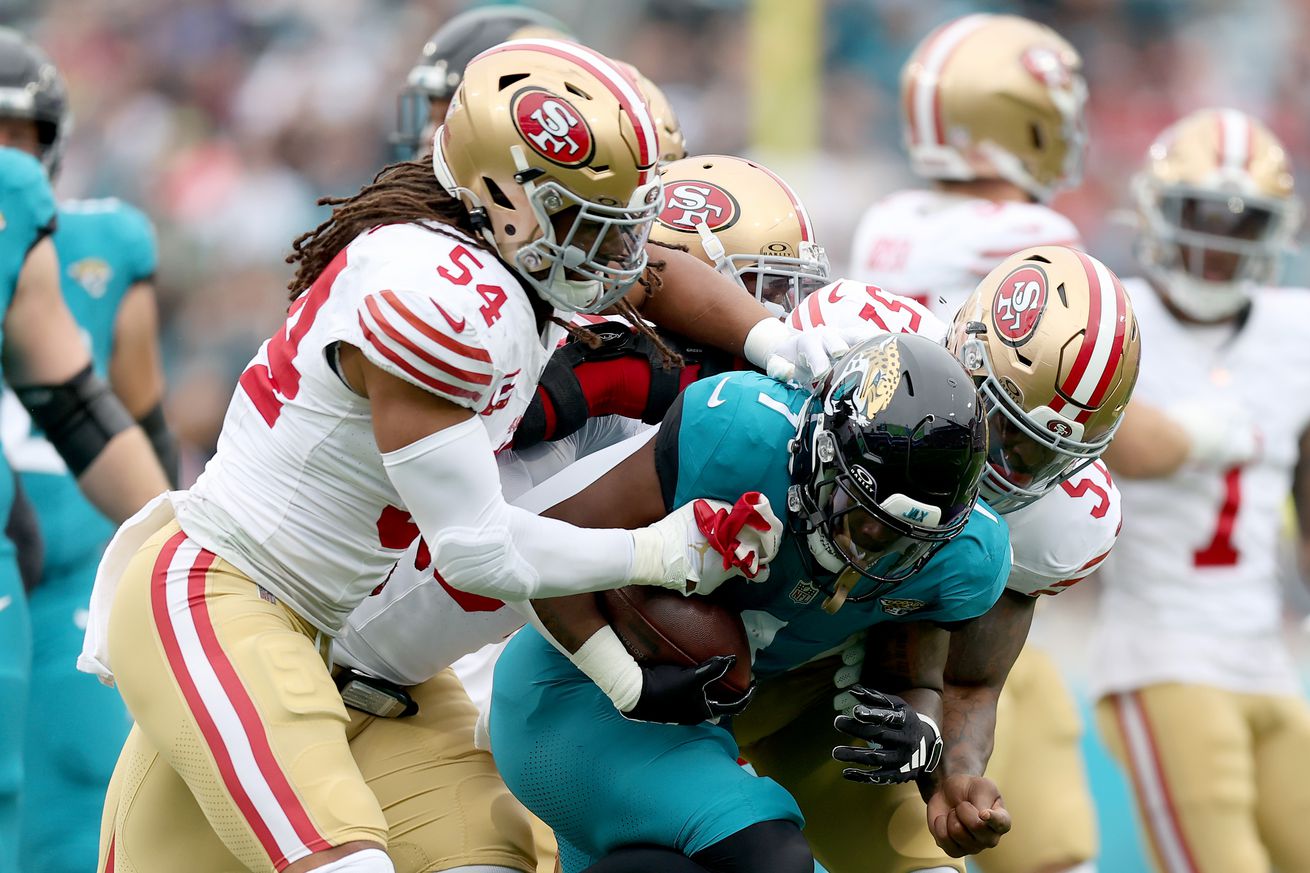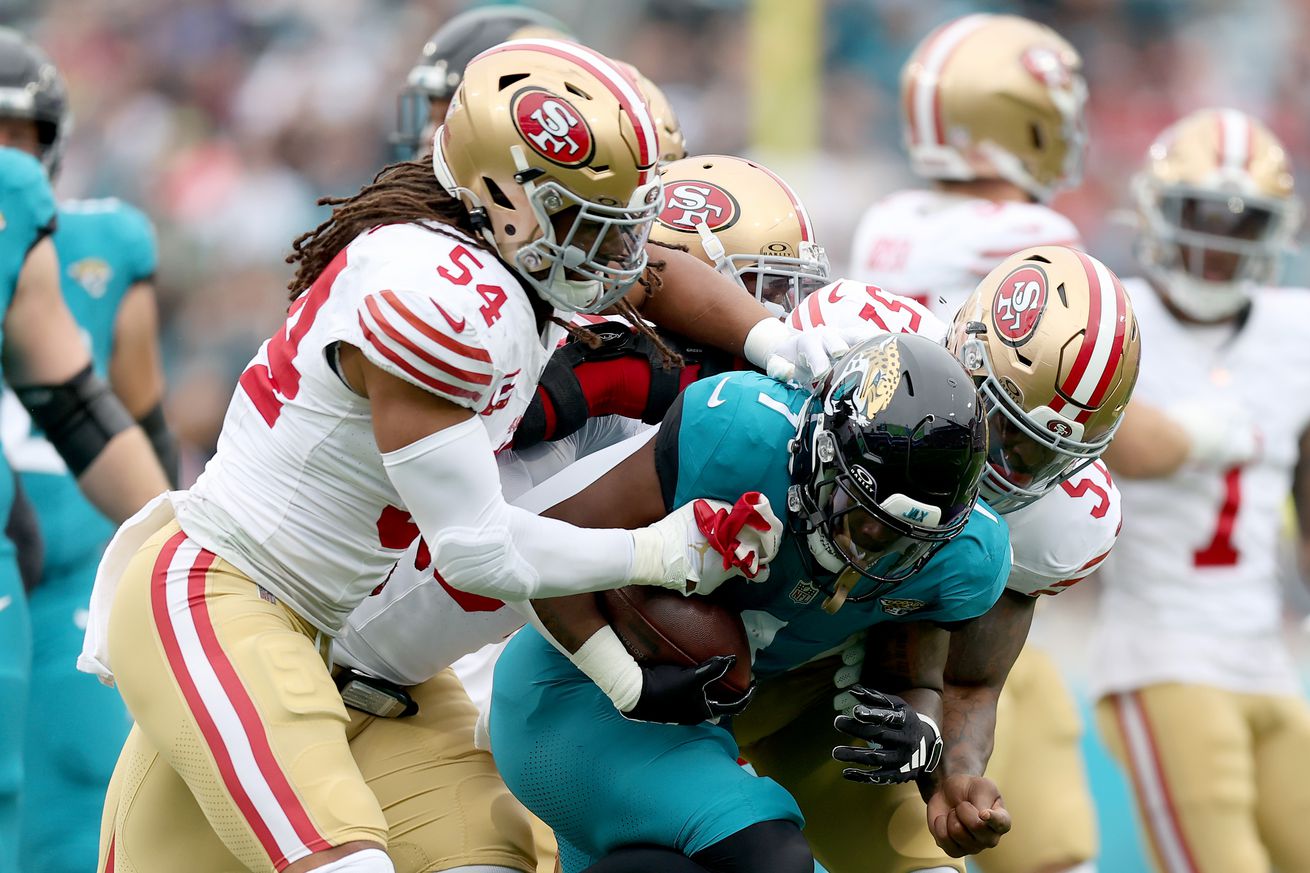 A much better showing from Steve Wilks' crew
The Jaguars took over with favorable position after an impressive return from Christian Kirk. Travis Etienne rushed for 16 yards, but a delay of game set the Jaguars back to make it 2nd & 15. And hello, Chase Young, who would make his first sack as a 49er. Nick Bosa met him at the QB to force a fumble and give the 49ers a short field.
A Trent Williams hold set the offense back, so the 49ers were unable to capitalize. Mitch Wishnowsky did his job with a 56-yard punt that pinned Jacksonville on their 1-yard line. Jacksonville entered Sunday with the highest usage rate in the NFL on screen passes.
That's a great way to neutralize a pass rush. So is throwing it quickly, which is what Jacksonville did to Kirk. Kirk beat Deommodore Lenoir for 17 yards. Kirk also beat Dre Greenlaw for 15 yards earlier in the drive. But Charvarius Ward broke up a slot fade against Kirk to hold Jacksonville to a field goal.
That gave the 49ers a golden opportunity before the half. They'd have a chance to score and would receive the ball to start the third quarter. McCaffrey had a 17-yard gain, and, eventually, the offense got as close as the Jaguars' 11-yard line. But a wonky intentional grounding play.
There was an obvious missed call on Colton McKivitz, so there was a penalty coming no matter what. Regardless, the 49ers wound up getting points and took a 13-3 lead into halftime.
Share This Story, Choose Your Platform!