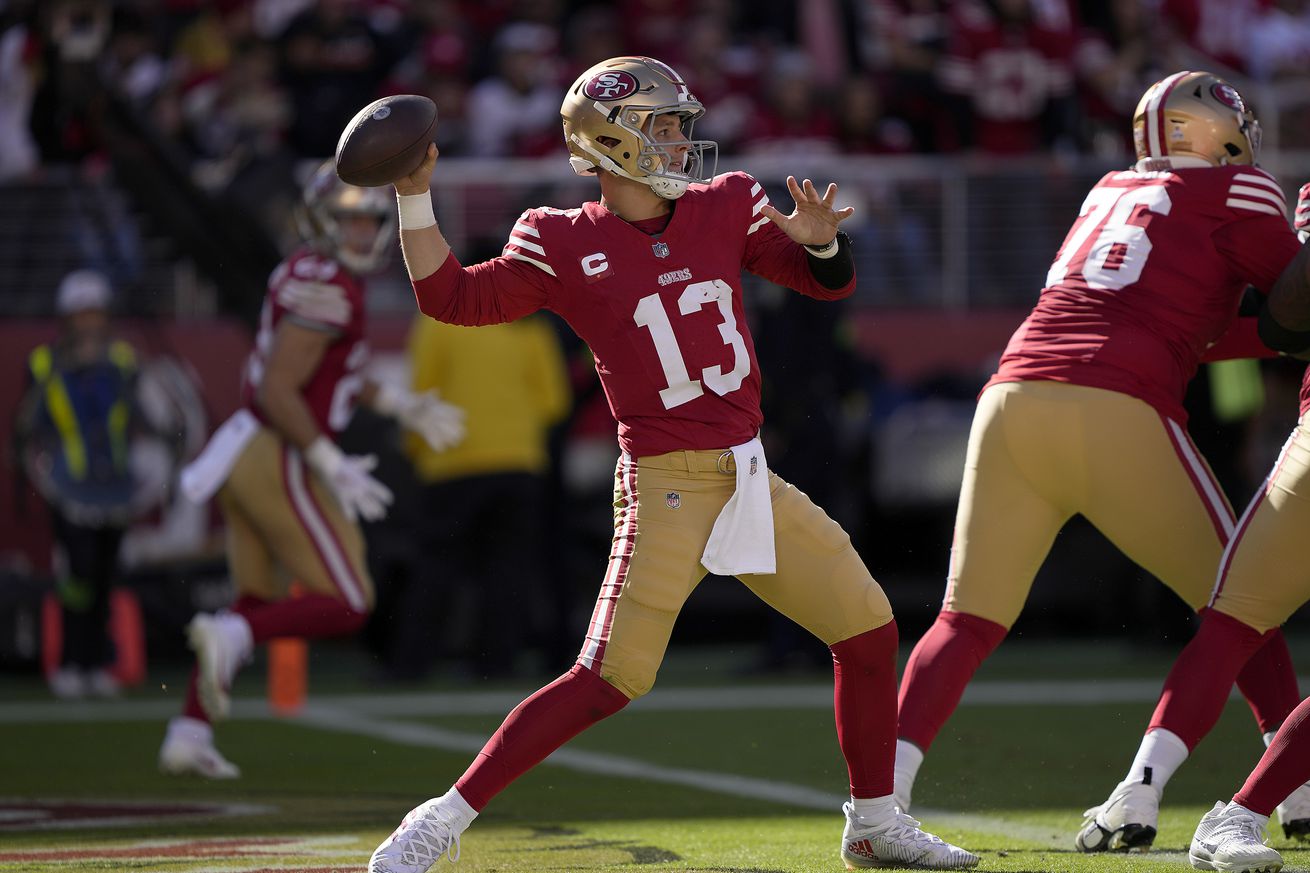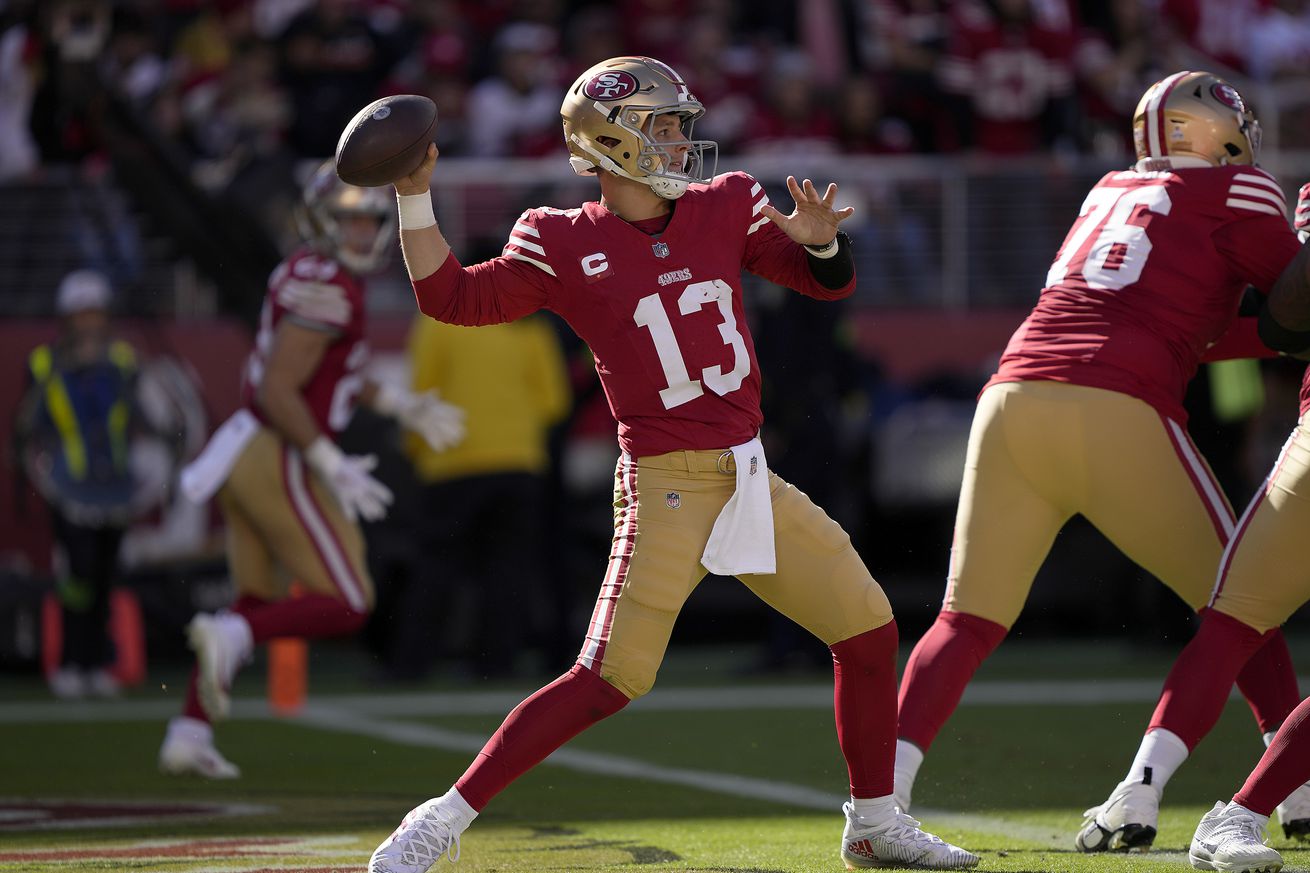 Looking at what numbers have improved for the second-year pro
As the 49ers prepare for the stretch run coming out of their bye week, Brock Purdy will start his 14th regular season game in the NFL. Including the playoffs, Purdy started eight games (the NFC Championship game is technically a start) in 2022. After eight games in 2023, I thought it would be fun to take a peek at his passing numbers and advanced passing statistics as a comparison.
According to Sports Info Solutions, Purdy has dropped back 63 more times in 2023 than last season. So it's a pretty even data point. Purdy's touchdown percentage has dipped from 7.6 percent to 5.4 percent, but so has the interception rate from 2.4 percent to 2.2 percent.
Purdy's on-target percentage has increased from 72.2 percent to 73.4 percent, and his catchable percentage has dipped from 88.3 percent to 86.0 percent. Obviously, with more passing attempts, the numbers are likely to dip, but these are consistent with the numbers Purdy posted in 2022.
An interesting statistic is Purdy's completed air yards and intended air yards. In 2022, Purdy finished with 662 completed air yards for 48.2 percent of his intended air yards (1,105). This season, Purdy has 1,069 completed air yards for 52.6 percent of his air yards (1,680). His average throw depth has increased from 6.5 percent to 7.5 percent.
Purdy's raw passing numbers in comparison to 2022 look like this:
2022: 114/170, 67.1 completion percentage, 1,374 passing yards, 8.1 yards per attempt, 196.3 yards per game, 13 touchdowns, and four interceptions.
2023: 153/224, 68.3 completion percentage, 2,033 passing yards, 9.1 yards per attempt, 254.1 yards per game, 12 touchdowns, and five interceptions.
There is an increase in every statistic, but the one that jumps out is the interception number. Also, Purdy has fumbled the ball four times and lost them twice.
What about PFF's advanced statistics for Purdy? Purdy's BTT (Big Time Throws) throw number amount and percentage have increased from five to 14 and from 2.0 percent to 5.8 percent.
Unfortunately, Purdy's TWP (Turnover Worthy Plays) has doubled in number and percentage from seven to 14 and from 2.5 percent to 5.1 percent. Last season's drop number is tied with 2023 at nine.
Purdy's TTT (time to throw) has dropped from 2.84 seconds to 2.55 seconds. As a result, Purdy has already been sacked 14 times after being only sacked 15 times in 2022. An area of improvement is Purdy's P2S% (Pressure to Sack), which has dipped from 17.2 percent to 14.4 percent.
Purdy's turnovers have come at critical times in games, but there are plenty of numbers that speak to his improvement with extra room to grow. The second half of the season will be fun to track for his improvement.
Share This Story, Choose Your Platform!