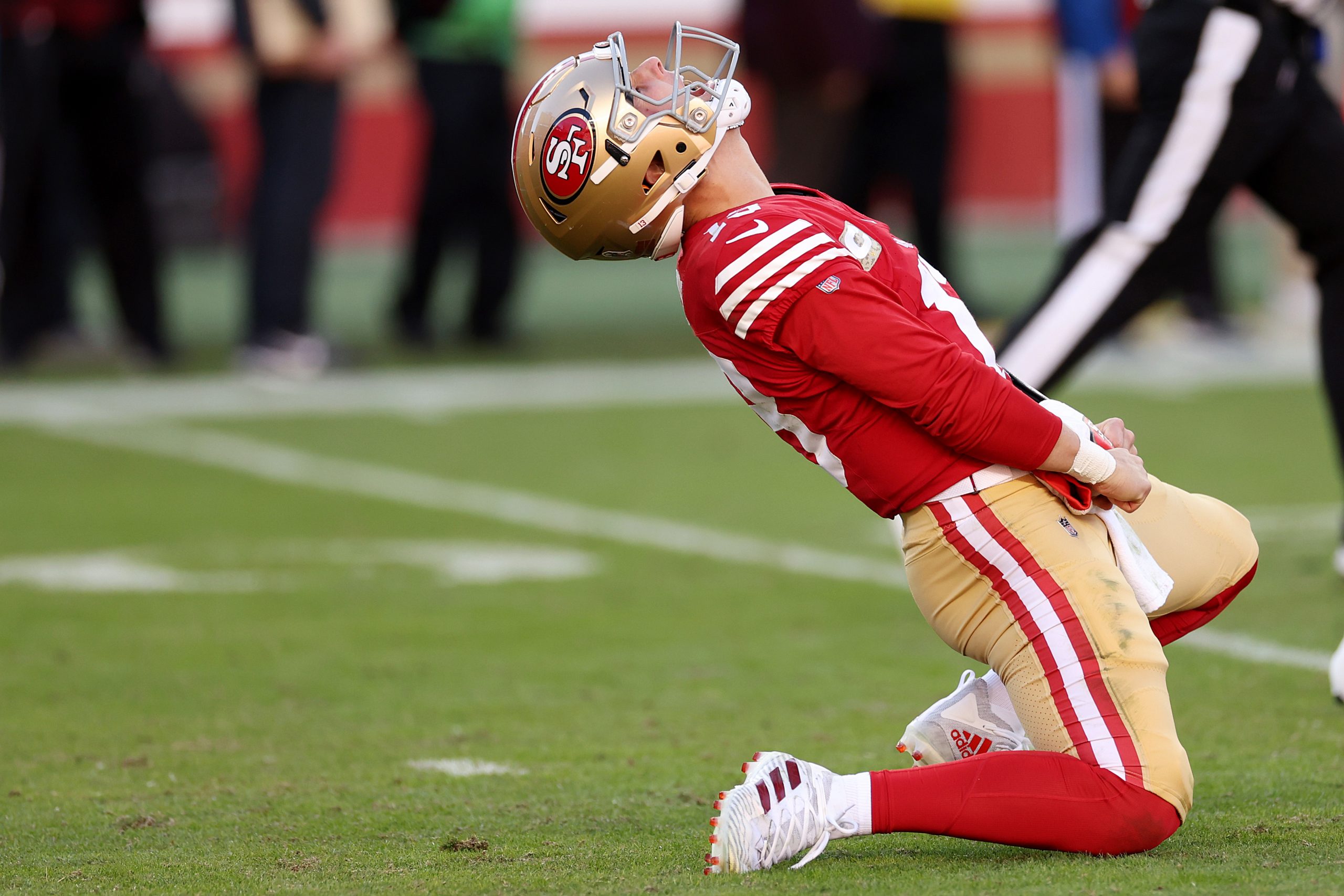 Brock Purdy's first career start was agains the Tampa Bay Buccaneers in Week 14 of the 2022 season. It went well for the then-rookie. His second game against the Bucs in Week 11 of this season went even better.
Purdy was stellar, completing 21-of-25 throws for 333 yards and three touchdowns. The 333 yards were his second-most ever, and his most in a win.
His stats worked out to a perfect 158.3 passer rating, which is the highest possible mark in that metric. Only 21 other players in NFL history have done that on 25-plus pass attempts.
Bills QB Josh Allen did it in Week 4 this year. Before that it was Tom Brady in the 2020 season. No 49ers QB has ever hit the 158.3 mark on that many attempts.
Joe Montana and Steve Young both accomplished the feat in the 1989 campaign, but they did so on far fewer attempts. Young went 11-of-12 for 188 yards and three touchdowns in a 37-20 Week 7 win against New England. Three weeks later in Week 10 it was Montana who hit a 158.3 passer rating by going 16-of-19 for 270 yards and three touchdowns against the Falcons in a 45-3 win.
Purdy will likely never be one of the two best QBs in 49ers history, but his outing Sunday against Tampa Bay is in the discussion as one of the finest single-game performances by any QB in team history.
Share This Story, Choose Your Platform!