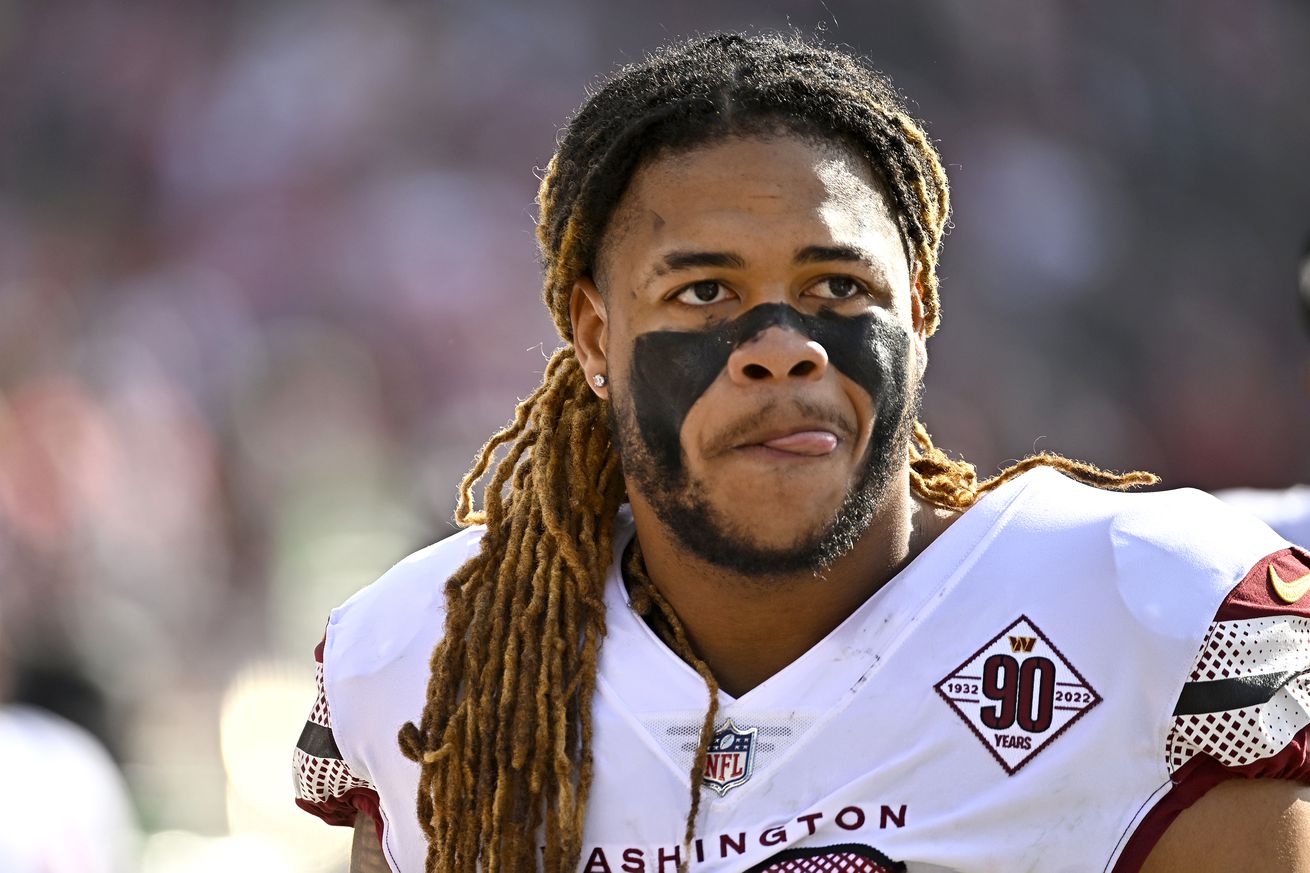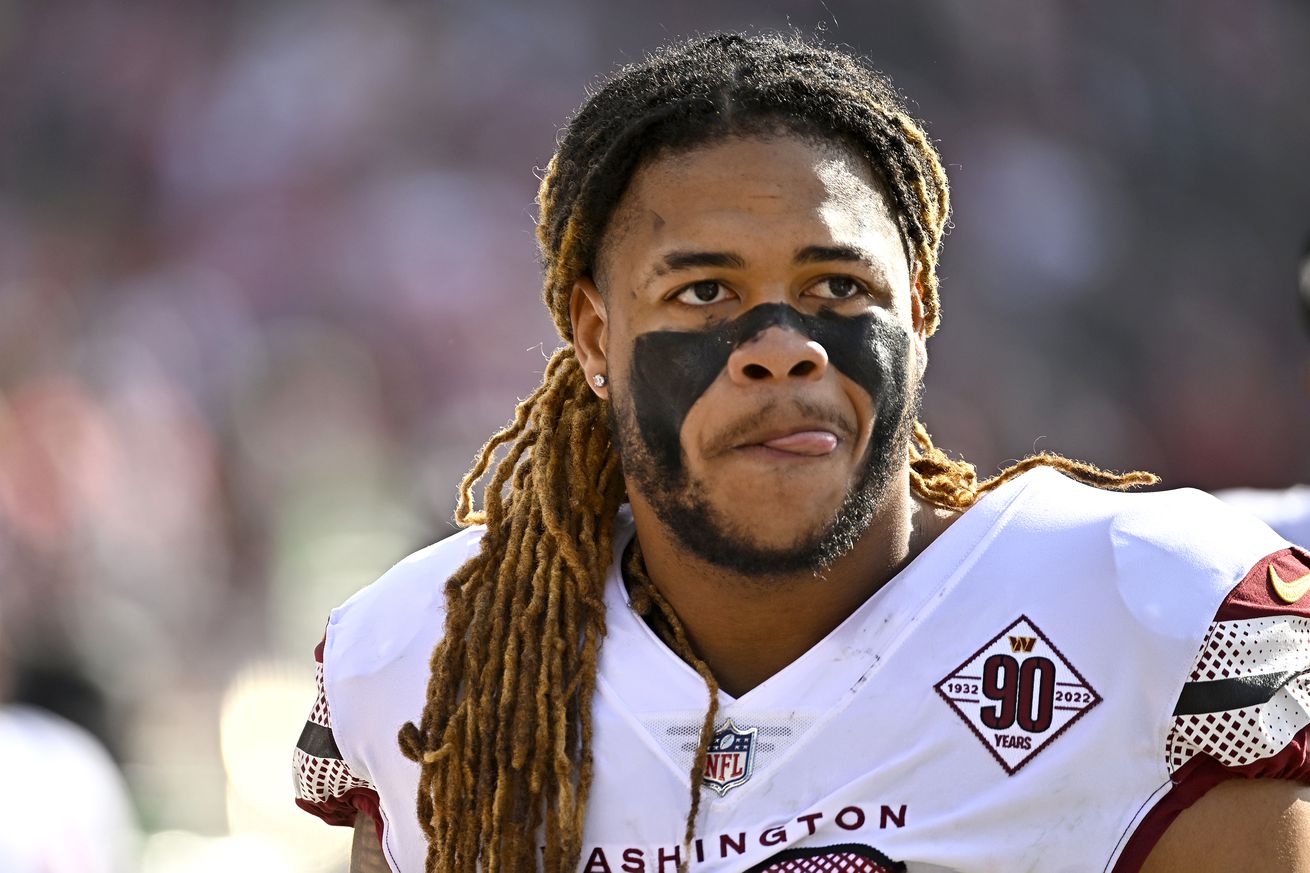 The 49ers have quickly named their newest acquisition as a starter.
The San Francisco 49ers looked to bolster their defensive line at the trade deadline, and it was mission accomplished after acquiring Chase Young from the Washington Commanders.
Now the question is whether Young can solve some of the 49ers problems defensively. According to the team's most recent unofficial depth chart, they're hoping that's the case:
Young hasn't been on the roster for more than a week, practiced for the first time on Monday, and is already listed as a starter.
Is that a surprise? Not really. You could make an argument that the 49ers are just as much if not more invested in Young than they are the incumbent defensive ends on the roster in Drake Jackson — who was a late second round pick — and Clelin Ferrell, who is playing on a one-year contract.
It's also a business. The Niners need to win. To do so, that means you must put the best players on the field. Even the most casual fan would acknowledge that Young brings more to the table than Jackson or Ferrell. And that was before Young played next to Nick Bosa, Arik Armstead, or Javon Hargrave.
The anticipation for Young will be high. He's already having a productive season. San Francisco hopes his production goes to another level playing alongside the aforementioned trio. Hopefully, there are more pass rushing opportunities, thanks to Young's defense.
Share This Story, Choose Your Platform!