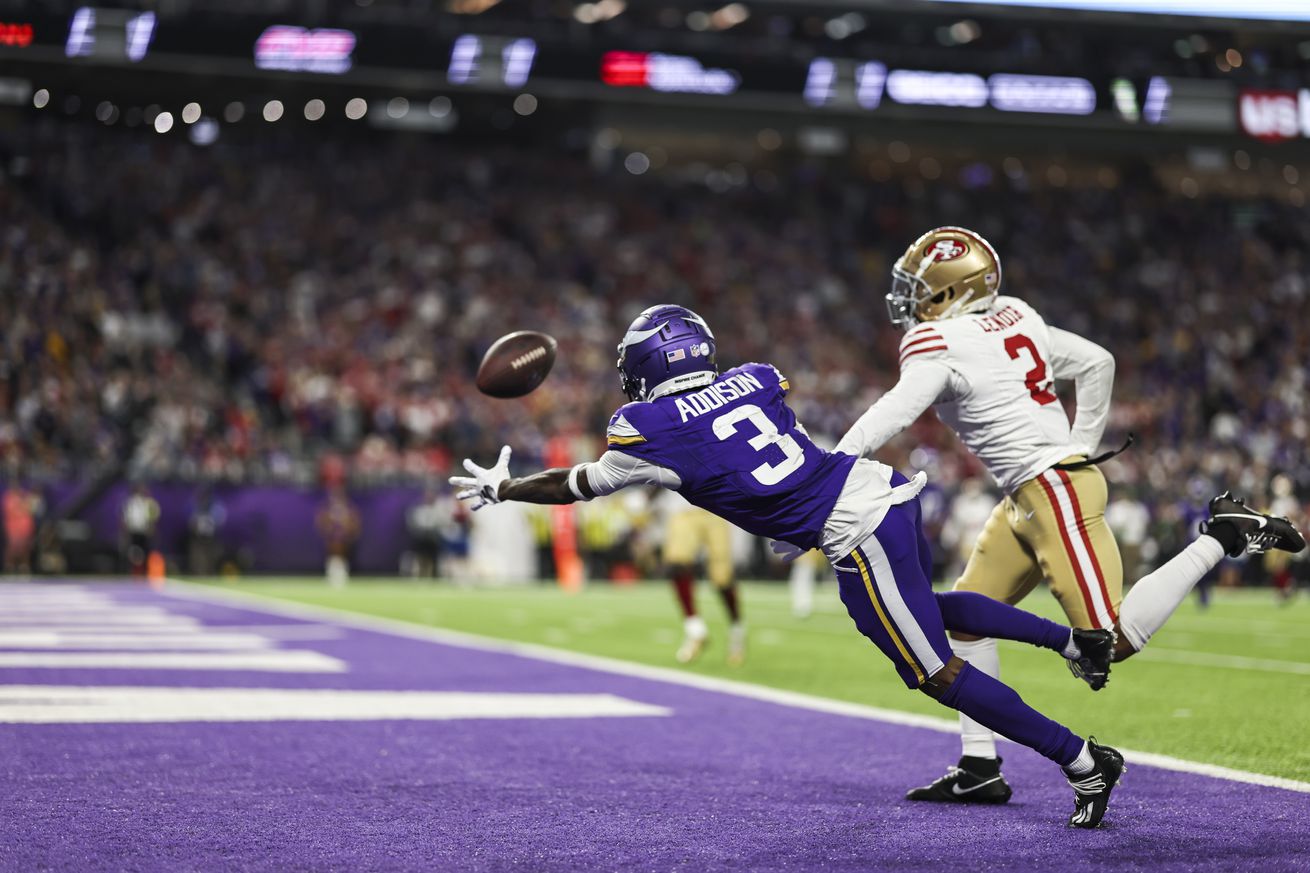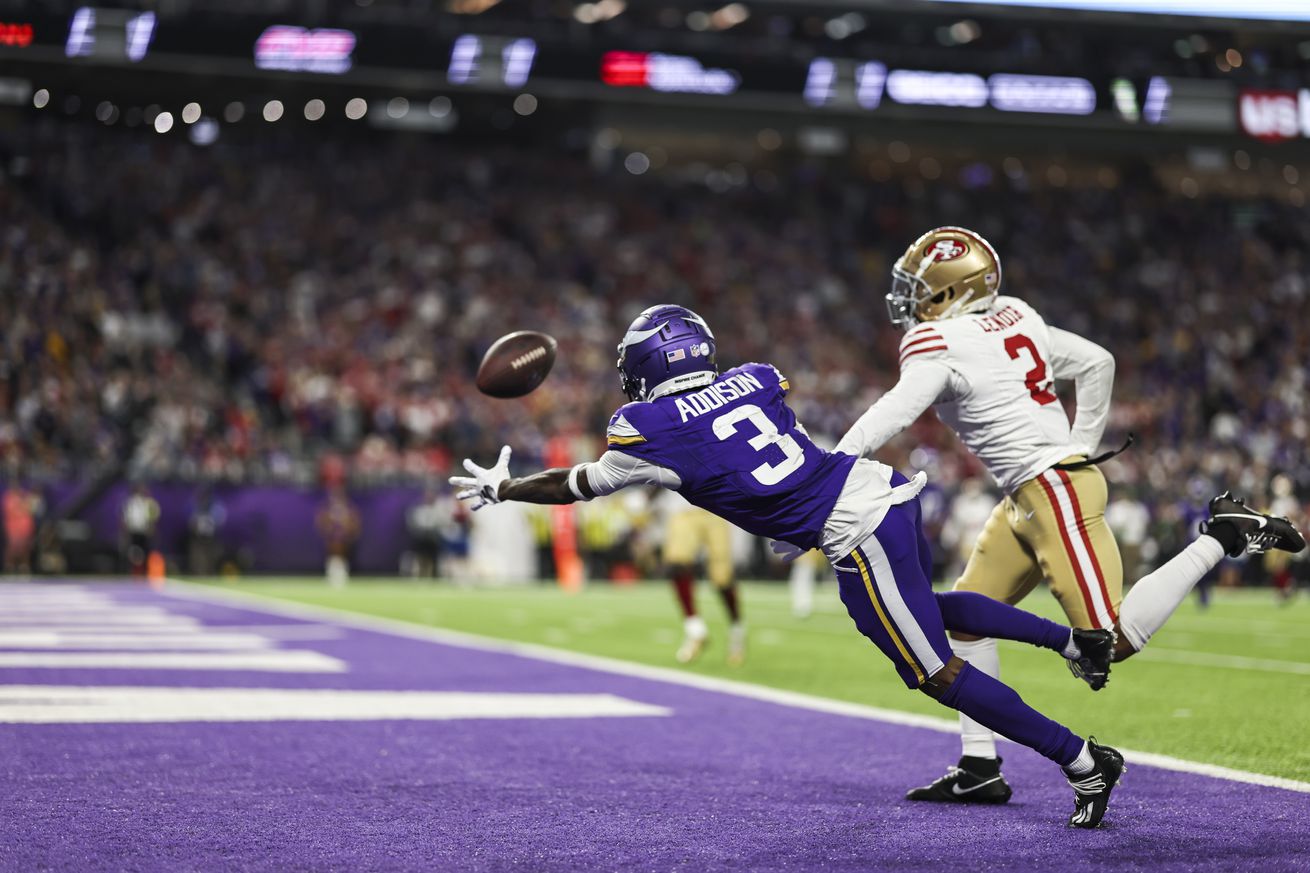 There were a couple other lukewarm takes that we were correct about
We live in a society where hot takes and bold predictions are so frequent there's no accountability. Sure, (insert your favorite talking head here) was right on that one thing they said about that one player, and they constantly remind you about it, but that was only after being wrong on 10 other things up to that point.
Before the season, I wrote five bold-ish predictions for the San Francisco 49ers this season, and since we're at the halfway point of the season, there's no better place to check in on those takes.
Let's hold myself accountable and see where I was right, where I was wrong, and what still needs to develop:
Correct
The 49ers will figure out Nick Bosa's extension before Week 1
I set it up to have a quick 1-0 or 0-1 on the bold predictions, and the risk paid off. We published the original post on September 5 – five days before the season opener in Pittsburgh – and Bosa and the 49ers reportedly agreed on September 6. Now the question for Bosa is when will the sack production meet the $170 million price tag?
The sack issues could ultimately be a secondary issue as Bosa's pressure numbers are there, ranking third in pressures (46), first in quarterback hits (15), tied for ninth in hurries (25), and third in win percentage (23.1) according to Pro Football Focus. Somehow, all that translates to is Bosa tied with 22 players for 73rd in the league with three sacks.
Either the $170 million made Bosa forget how to sack a quarterback, or the 49ers secondary isn't quite covering receivers for as long as it did in previous years. I tend to lean toward the latter.
But the defensive line's issue of sacking the quarterback is for a different post. A 1-0 start on the bold predictions.
The 49ers will enter November with a record above .500
This prediction was more about the 49ers' recent history of slow starts than the talent level. Then San Francisco opened the season with a quick 5-0 start, and an above .500 record was guaranteed entering November.
Now, instead of talking about a slow start, we're talking about getting out of a slump. It went from looking at the 49ers' schedule for its first loss after Week 5 to looking for its next win after three consecutive losses to Cleveland, Minnesota, and Cincinnati.
The following five weeks don't have too much give – at Jacksonville, Tampa Bay at home, road games in Seattle and Philadelphia, before returning home against Seattle – so a turnaround must happen quickly if San Francisco hopes for good playoff seeding.
The three-game skid is a cause for concern, but the 5-3 start for the 49ers is the best eight-game start under Shanahan since the 8-0 start in 2019. It could be better, but it's not the worst spot for a team that has turned it on in the second half of the season in recent years.
Pending
Brock Purdy starts all 17 regular season games*
Purdy had a close call last week, nearly missing the game against Cincinnati before clearing concussion protocol the day before. Outside of that, Purdy has stayed healthy and is the 49ers' first quarterback to start the first eight games of a season since Jimmy Garoppolo in 2019 – which also happens to be the last time a quarterback has started every game of a season for San Francisco.
The play has been up and down for Purdy, with standout games against Dallas and the Giants and games he'd like to forget, like against Cleveland. What's important is he's yet to miss a game, and at minimum, the continuity at the quarterback position is a welcome change for a snake-bitten franchise at the spot.
George Kittle will have at least nine touchdown receptions
We're not entirely on pace for this, but if anybody can change that, it's George Kittle.
The nine scores this season would give Kittle 20 between the last two seasons, matching his career total in his five years previous. He's on pace for six this season after scoring three in the 49ers' first eight games, with all three coming in Week 5 against Dallas.
The Kittle shuffle we've become accustomed to has reared its head again this season, with Kittle having three games of five or more receptions compared to five games of three or fewer – although his three-score game came on just three receptions).
2023 is shaping up much like 2022 for the tight end. Kittle only had two touchdown receptions on the season entering Week 10 but finished with nine touchdowns over the 49ers' last eight games. Kittle is the most volatile weapon on the 49ers offense, with one week of little usage and production from the Kittle and the next a 100-yard, multi-score game.
While we're behind the pace, there's no reason to give up on this prediction yet.
Wrong
Deommodore Lenoir establishes himself as the 49ers nickel cornerback of the future
I'll take the loss on this one, but not at Lenoir's fault.
The 49ers tried to give Lenoir snaps on the inside at the start of the season, with the cornerback playing 47 snaps in the slot through the first four weeks. Ambry Thomas would step in with Lenoir in the slot, playing 62 snaps out wide in three games in Weeks 1-4.
Since then, Lenoir has only played two snaps out of the slot, and Thomas has played 16 total on defense. Both Thomas and Isaiah Oliver have had their struggles, but it's evident that Shanahan prefers the latter to the former, which is why Lenoir has been used out wide to take the snaps away from Thomas.
Now, maybe Samuel Womack – whose practice window opened on Monday – returns from injury and allows Shanahan the flexibility to move Lenoir to the interior. But even then, there won't be enough time left in the season for Lenoir to establish himself as the nickel of the future. While the prediction is a loss this season, maybe with some help at cornerback, we can open this up for discussion again.
Share This Story, Choose Your Platform!