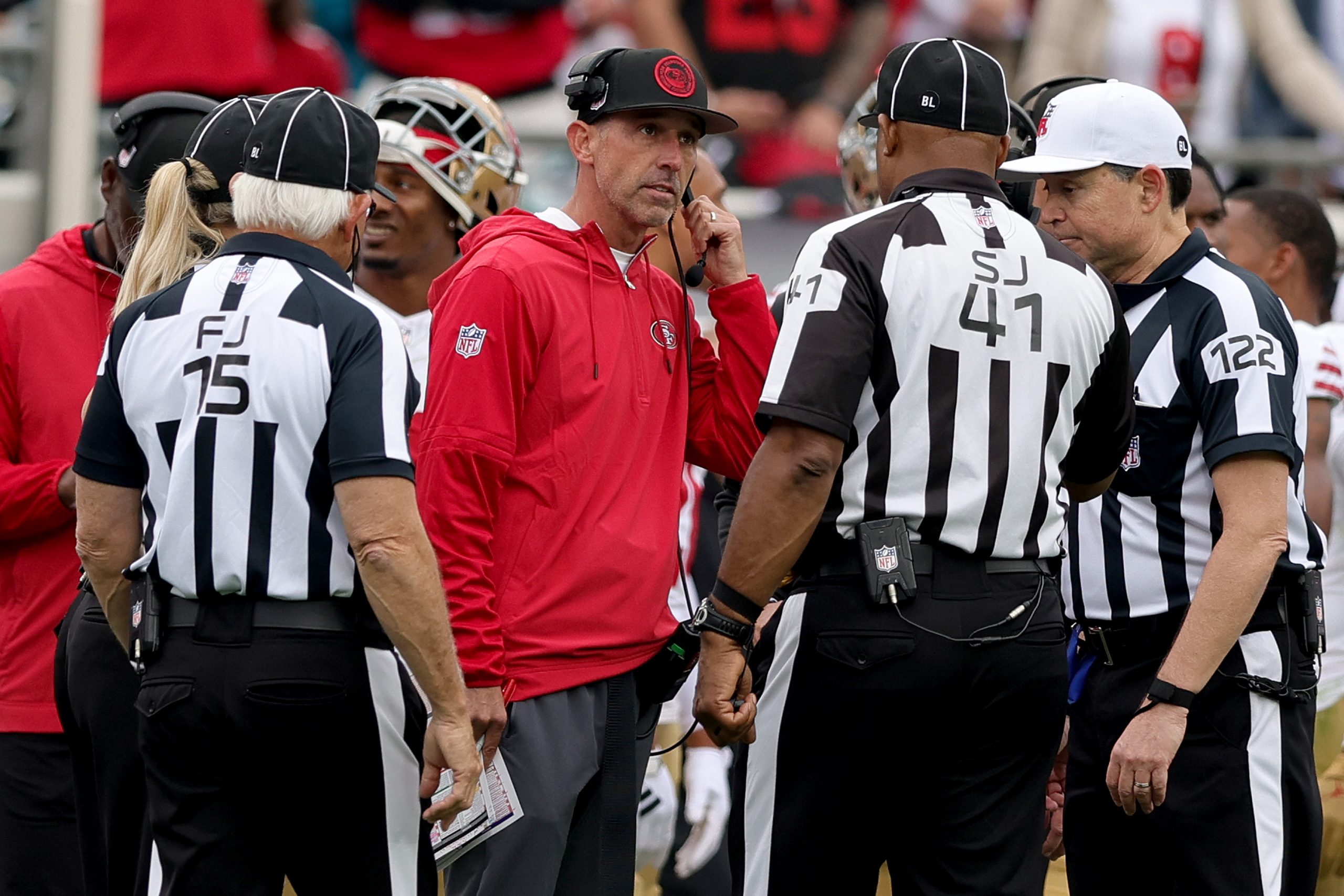 The 49ers averted a self-inflicted disaster Sunday.
A takeaway generated by cornerback Ambry Thomas led to a long fumble return for a touchdown for Thomas. His TD was waved off though for an unsportsmanlike conduct penalty thanks to a slew of 49ers, including head coach Kyle Shanahan, leaking out onto the field during the return.
Instead of getting a TD, the 49ers had to take over at their own 19 where the ball was placed after a 15-yard spot foul. San Francisco scored on the ensuing drive which allowed Shanahan to joke about the penalty in his postgame press conference.
"I was real disappointed with getting those first two turnovers and not scoring on either of them and. having to punt," Shanahan said. "Then when we get the third turnover, we actually score ourselves on defense, but we had to call it back. And that was strategic so we could let the offense do it. So we were finally able to do one."
Of course the penalty wasn't actually a strategic play by the 49ers, but their offense took care of business once they got the ball back. They went 81 yards on seven plays to effectively seal the game. Deebo Samuel capped the drive with a 23-yard touchdown run that put the 49ers ahead 27-3 late in the fourth quarter.
That turnover Thomas created wound up being a huge play in the game though. Jacksonville was down 20-3 and going in to score inside the 49ers' 10. They were on the verge of making it a 20-10 game going into the fourth quarter. Instead Thomas stripped wide receiver Christian Kirk and recovered for the takeaway.
There was a chance the 49ers' penalty could have been a massive swing play in the game, but they overcame the mistake and a possible disaster is now something the team can joke about.
Share This Story, Choose Your Platform!