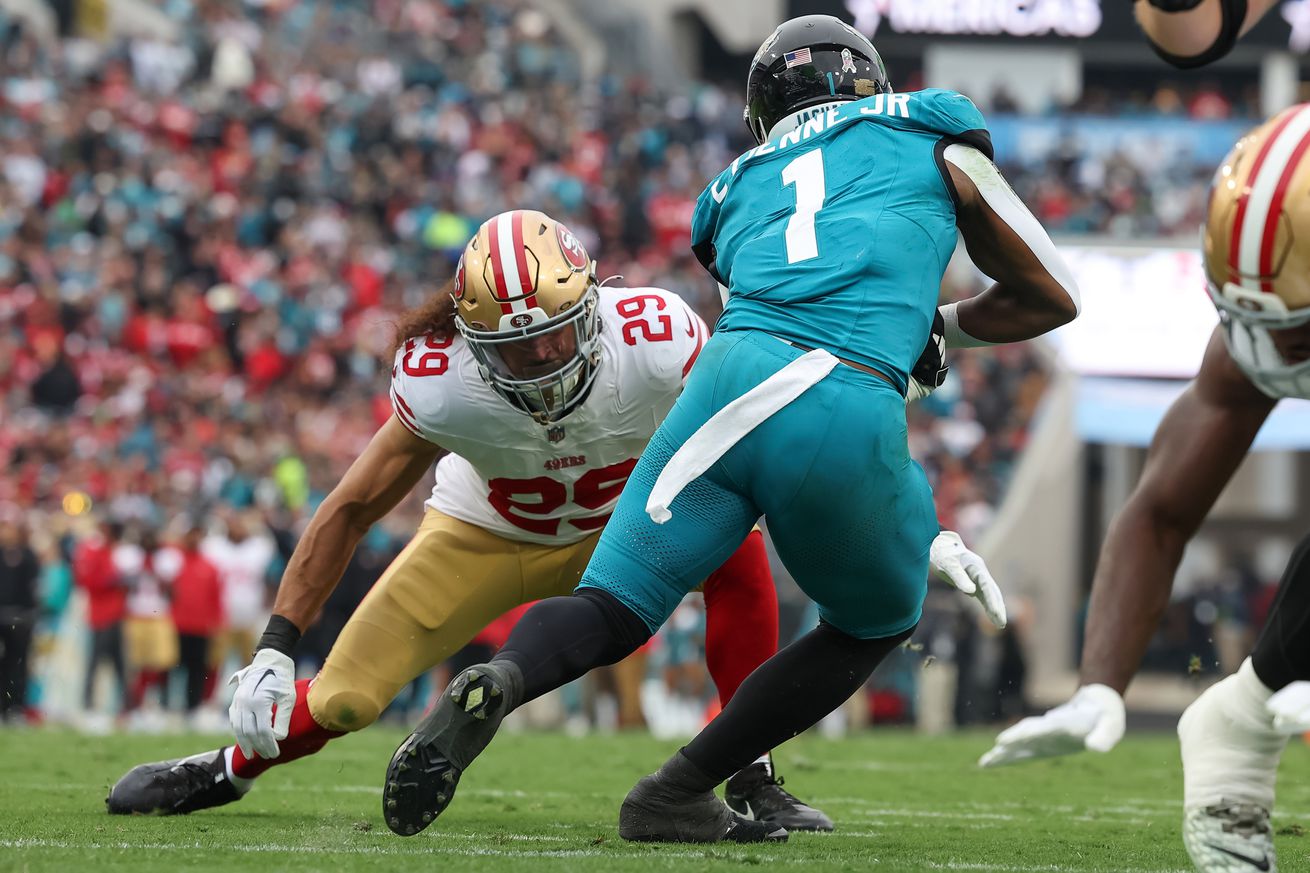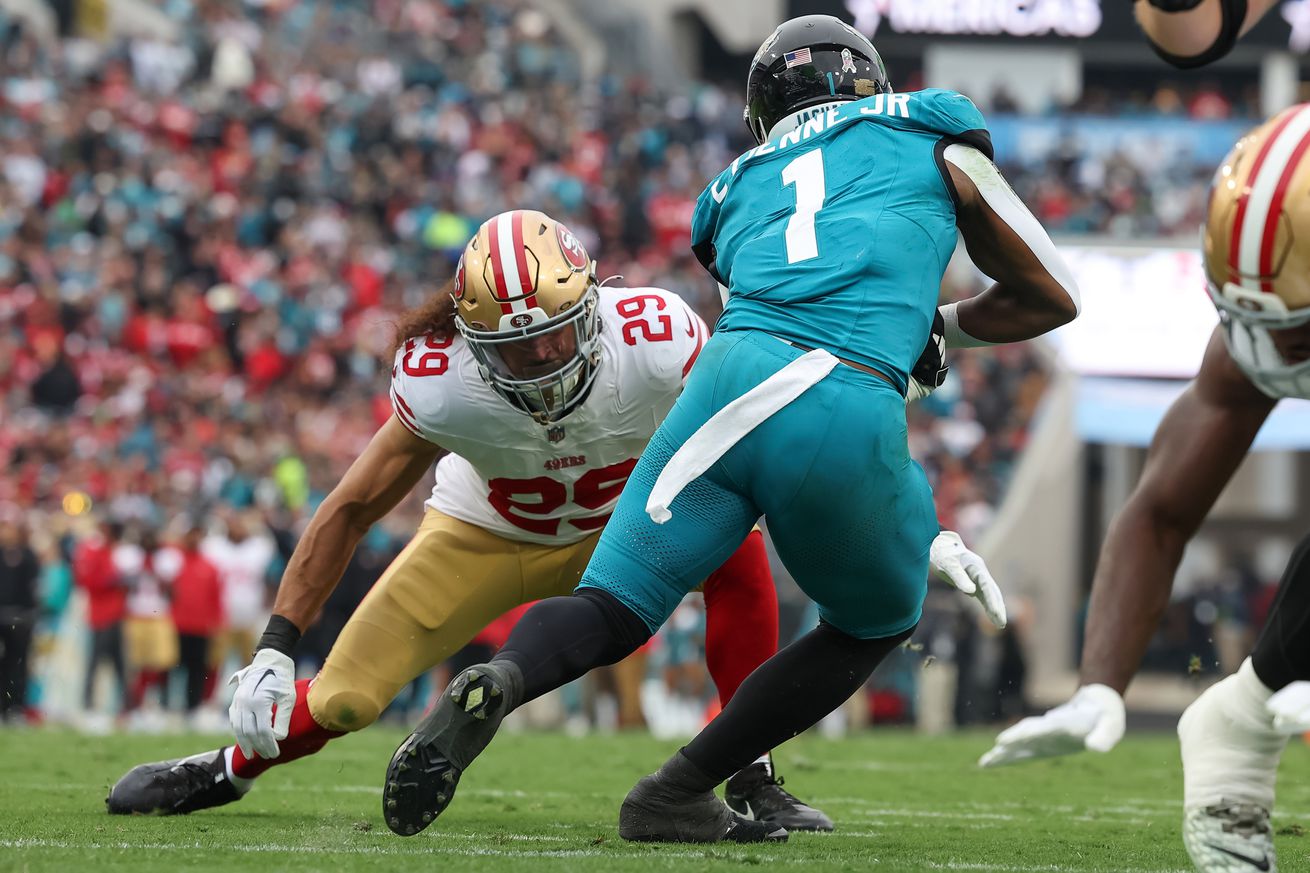 Everything would need to go smoothly, but Hufanga should be good to go to start next season.
The 49ers received unfortunate news Monday morning as Talanoa Hufanga's MRI confirms that the All-Pro safety did, in fact, tear his ACL on Sunday against the Tampa Bay Buccaneers.
Head coach Kyle Shanahan said, "they don't think there was any meniscus or anything, so it was as clean as it could be for just being an ACL."
If you're looking for a silver lining, it's that Hufanga should be ready to go by the beginning of Week 1 next year, according to Shanahan:
"He'll need a plan for training camp, but with the time and everything, if everything goes smoothly, he should be ready for Week 1."
Shanahan was bummed for Hufanga. He said that he felt Hufanga played his best game against the Jaguars last week, and had been playing his best ball of the season after a "lull" during the 49ers 3-game losing streak.
Now, it'll be Ji'Ayir Brown, who has been practicing for this moment, according to Kyle:
"That's one of the reasons we went for him. We knew we needed some depth there. The way that he's been practicing these last couple of weeks, he knows that this moment was coming."
Share This Story, Choose Your Platform!