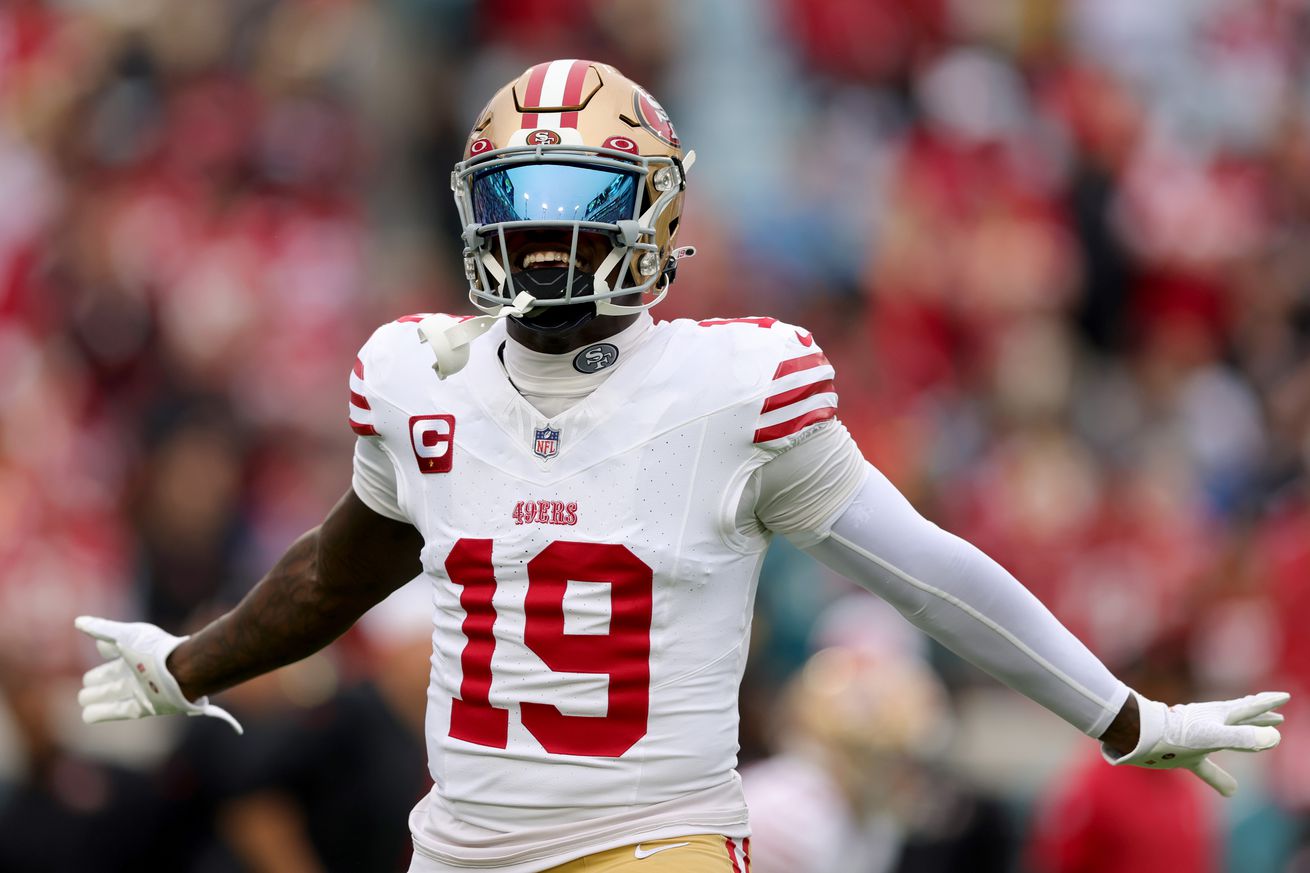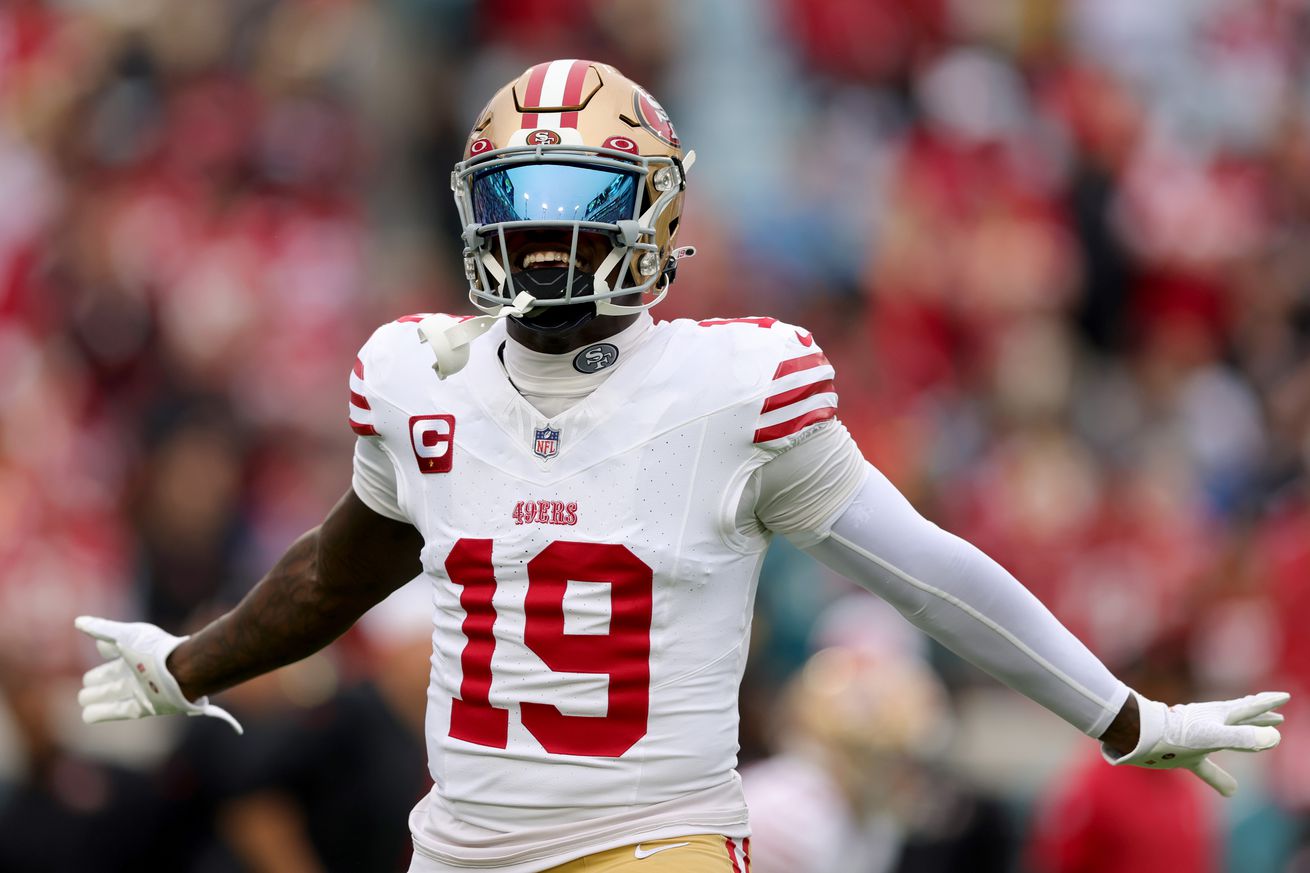 The Niners need some help from the Lions and Eagles if they want the No. 1 seed.
The San Francisco 49ers handled business in Week 10 by destroying the Jacksonville Jaguars.
According to the New York Times' playoff simulator, the Niners have a 98 percent chance of making the playoffs, an 86 percent chance to win the NFC West, but only a 16 percent chance to obtain the No. 1 seed, which leaves a 13 percent chance to make the Super Bowl.
As of today, the Philadelphia Eagles hold a 62 percent chance of becoming the No. 1 seed in the NFL. The Detroit Lions are at 16 percent. The Eagles were on a bye week in Week 10, while Detroit held off the Chargers to stay a game ahead of San Francisco.
The only team to lose in the top seven were the New Orleans Saints, who had to play Jameis Winston.
Here's a full look at the NFC side of the NFL playoff picture as we head into Week 11.
NFC PLAYOFF PICTURE
THE TOP SEVEN
DIVISION LEADERS
1. Philadelphia Eagles (8-1)
2. Detroit Lions (7-2)
3. San Francisco 49ers (6-3, NFC West division tiebreaker)
4. New Orleans Saints (5-5)
WILD CARDS
5. Seattle Seahawks (6-3, 5-1 NFC)
6. Dallas Cowboys (6-3, 3-3 NFC)
7. Minnesota Vikings (6-4)
Still alive
8. Tampa Bay Buccaneers (4-5)
9. Washington Commanders (4-6, win over ATL)
10. Atlanta Falcons (4-6)
11. Green Bay Packers (3-6)
12. Los Angeles Rams (3-6)
Thinking about next season
13. Chicago Bears (3-7)
14. New York Giants (2-8, win over AZ)
15. Arizona Cardinals (2-8)
16. Carolina Panthers (1-8)
The Lions play the Bears this week then the Packers on Thanksgiving. So it's unlikely that they'll slip up during these next couple of weeks.
Philly may not be as fortunate, as they play the Chiefs on Monday Night Football, then host a Buffalo Bills team that just fired its offensive coordinator and lost on National TV. Hopefully, they take their frustrations out on the Eagles before the 49ers have an NFC Championship rematch in three weeks.
The NFC South is a joke. Which means they'll find a way to sneak two playoff teams in. But, apparently, Josh Dobbs is a combination of Patrick Mahomes and Lamar Jackson and the Vikings will never lose again.
The Cowboys are a good team, but they're destined for another playoff matchup against the 49ers.
Seattle found a way to win against the Commanders but something continues to be off with the Seahawks. They have a 75 percent chance of making the playoffs but that says more about the conference than them.
Share This Story, Choose Your Platform!