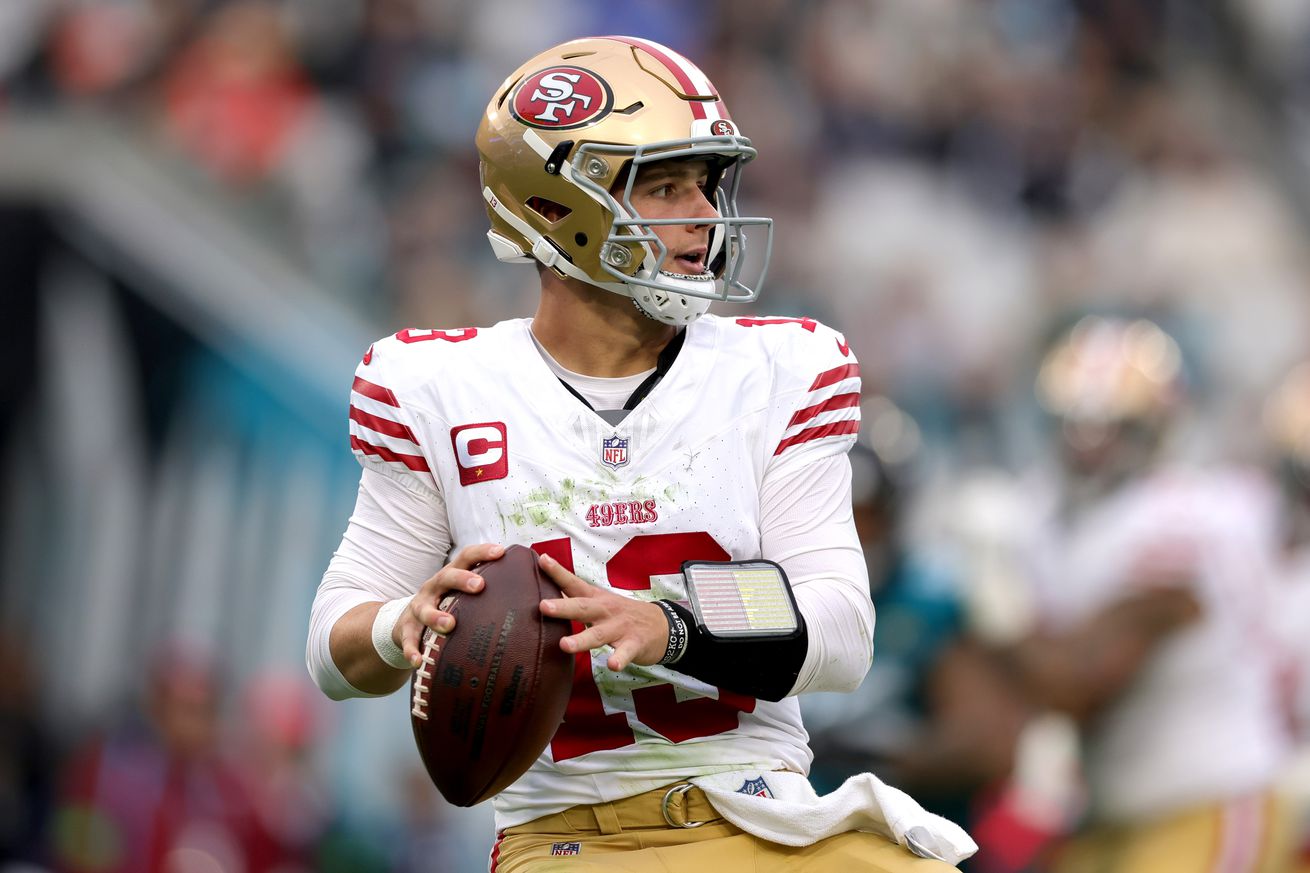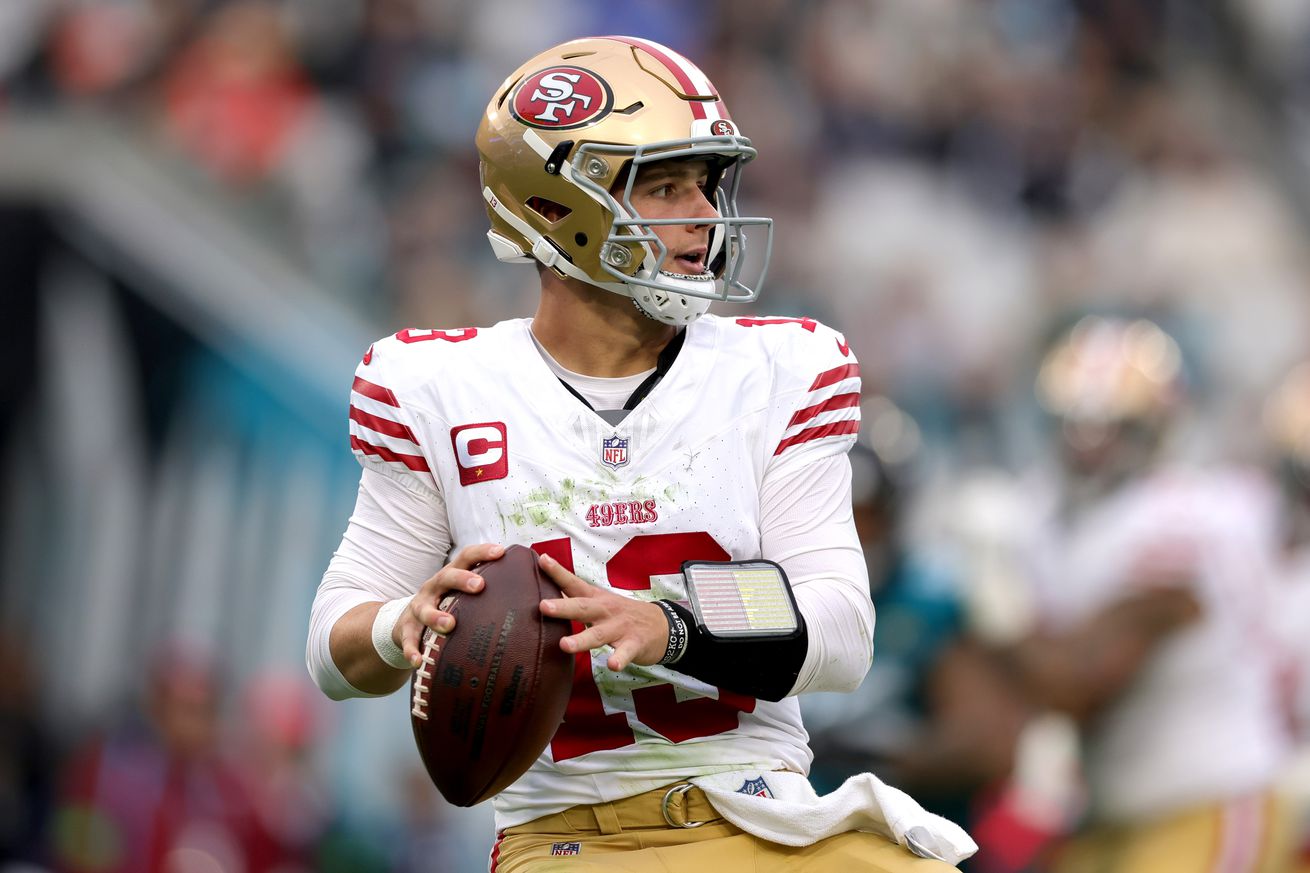 Are the Niners finally back on track?
The 49ers ended a three-game losing streak last week with a dominant blowout victory over the Jaguars. After a top-tier performance, San Francisco will look to reassert themselves as a NFC favorite with another overwhelming performance, this time against the Tampa Bay Buccaneers.
Due to our sponsorship with Tallysight, we have to pick every game. But, as usual, we'll narrow it down to six for you at the bottom. Odds for all the games are available on DraftKings Sportsbook.
Marc's picks record last year:
Regular season: 154-116-2
Postseason: 12-1
This season:
Week 1: 7-9
Week 2: 9-7
Week 3: 10-6
Week 4: 13-3
Week 5: 10-4
Week 6: 9-6
Week 7: 7-6
Week 8: 9-7
Week 9: 8-6
Week 10: 7-7
Overall: 89-61
Here are Marc's picks for this week's slate of games:
Cowboys over Panthers: The Cowboys are flawed, but they are far superior to the mess in Carolina.
Steelers over Browns: Even though Watson is out for the season, Dorian Thompson-Robinson is going to have a challenging time trying to get a win against the Steelers.
Lions over Bears: After defeating the Chargers in a high-octane matchup, the Lions should have a much easier time getting past the Bears.
Texans over Cardinals: DeMeco Ryans and C.J. Stroud have the Texans and their fanbase flying high. They aren't AFC contenders yet, but they have seemingly escaped the horrid purgatory that has defined the franchise in recent seasons. Arizona, on the other hand, can't say the same thing.
Dolphins over Raiders: Antonio Pierce's winning streak as a head coach likely comes to an end this week against a far more potent opponent than the Raiders have faced thus far since he took over.
Commanders over Giants: Eric Bieniemy might be the Commanders head coach by the end of the year, but even that potential uncertainty is nothing compared to the dysfunction with the Giants.
Chargers over Packers: Brandon Staley is running out of time to get Justin Herbert and the Chargers out of the tier of "pretty good" teams. Beating the Packers won't change that, but that doesn't mean they shouldn't win with ease.
Jaguars over Titans: Coming off an embarrassing showing against the 49ers, Jacksonville has a great opportunity to get back on track against the Titans.
49ers over Bucs: Kyle Shanahan's 49ers are full of unpredictably disappointing regular season stretches, but I think they might finally have that behind them.
Bills over Jets: The Jets could have tried to salvage their season by getting an alternative for Zach Wilson earlier this season, but they chose the simple route and it continues to hamstring them.
Seahawks over Rams: We will see how Matthew Stafford looks when he's finally back from injury. The Rams should test Seattle if he's back to 100%, but it remains to be seen how much pain will limit his throwing ability.
Vikings over Broncos: The Broncos have finally built some positive momentum, but I'm riding the Josh Dobbs train for a bit.
Eagles over Kansas City: I never like picking against Patrick Mahomes, but the Eagles are one of the few teams that consistently has a viable chance to defeat Kansas City. At +124, I'm picking the reigning NFC Champs.
Here are the six games to pick (times in Pacific):
Steelers @ Browns, 10:00 AM
Chargers @ Packers, 10:00 AM
Cardinals @ Texans, 10:00 AM
Bucs @ 49ers, 1:05 PM
Seahawks @ Rams, 1:25 PM
Vikings @ Broncos, 5:20 PM
Share This Story, Choose Your Platform!