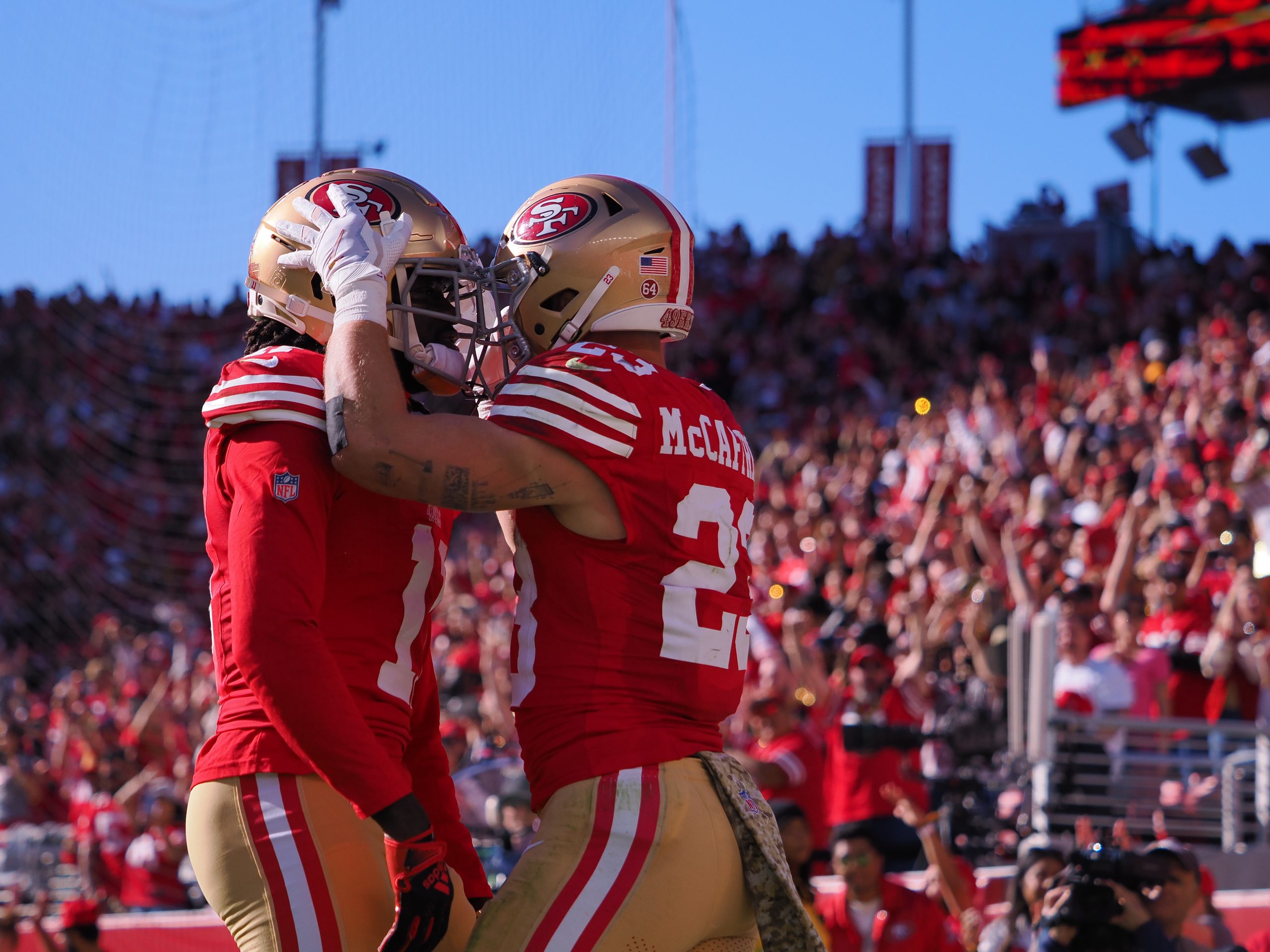 It wasn't pretty, but the 49ers handled business at home against the Buccaneers in a 27-14 win.
They went up 27-7 in the second half, but allowed the Bucs to claw back to stay in the game to make things more difficult than they needed to be.
Still, the 49ers did what they needed to do in getting the victory to move to 7-3 on the year and stay atop the NFC West.
Here are our observations from each quarter:
Share This Story, Choose Your Platform!