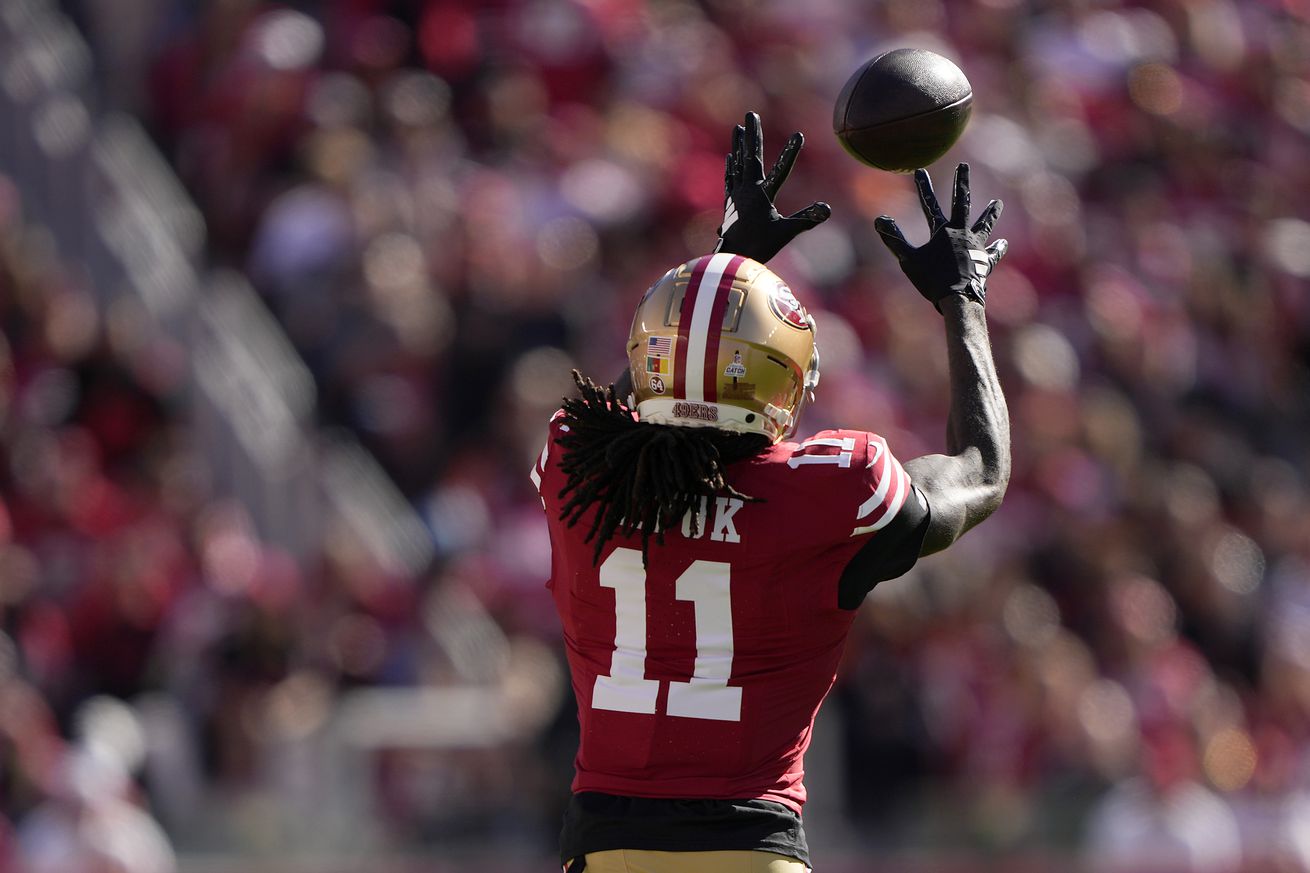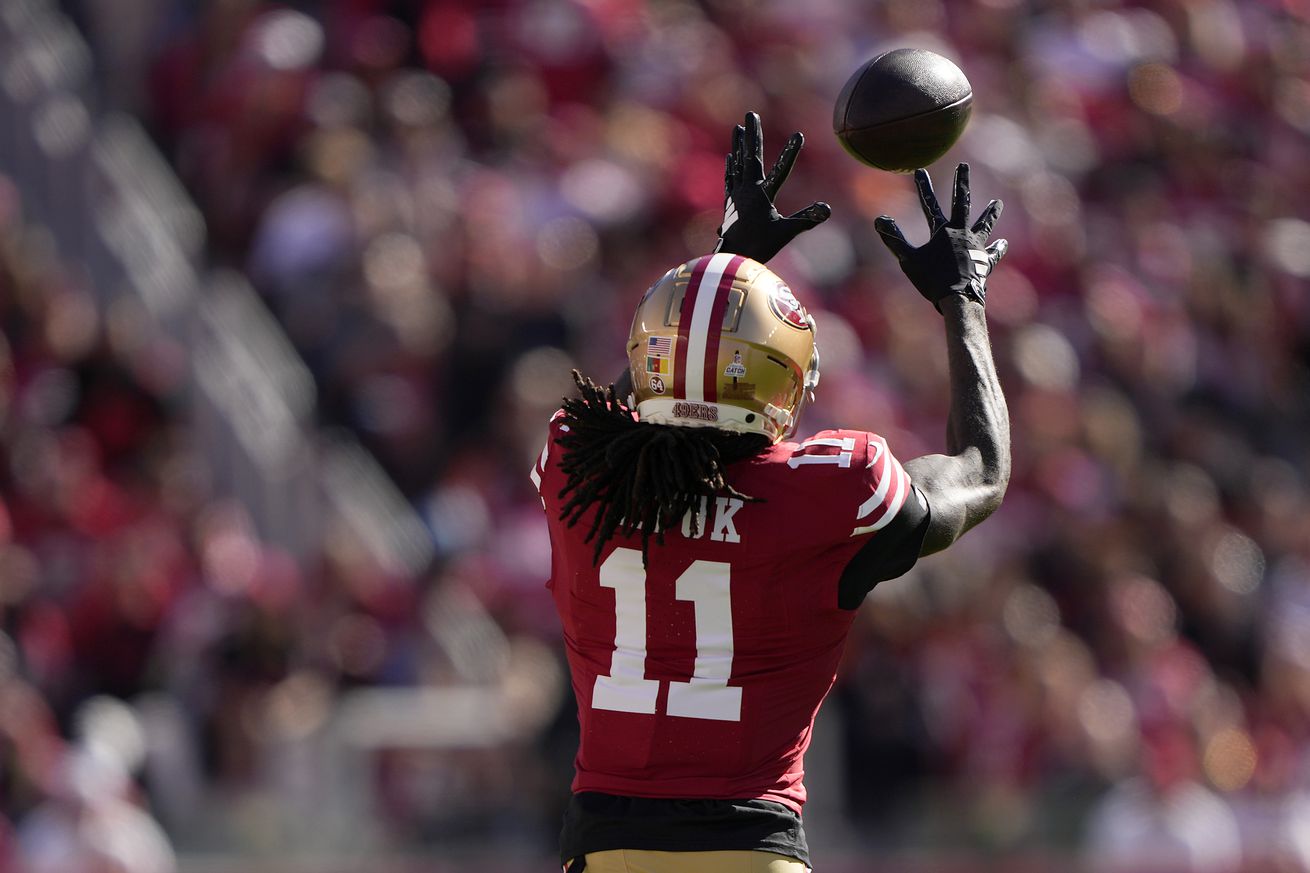 Brandon Aiyuk's draft class is in line for a big payday this offseason. The longer the team waits, the more the price will go up.
San Francisco 49ers wide receiver Brandon Aiyuk is playing in the final year of his rookie contract with a base salary in 2023 of $2.3 million.
Aiyuk's receiving yards had increased in each of his first three seasons, which led to the organization picking up his fifth-year option this past April. San Francisco's decision was an easy one at the time and looks even better now. Aiyuk is on pace for a career-high in everything from receptions to receiving yards to first downs.
If the 49ers fail to work out an extension before 2024, Aiyuk's base salary would be $14.12 million, making him the 16th-highest paid receiver. Assuming Aiyuk stays healthy and continues on his current pace, he'll want to be compensated as the top 5-10 wide receiver he is.
The highest-paid wideout in 2024 — from a base salary perspective — is Aiyuk's teammate, Deebo Samuel. Deebo will make $20.97 million next year. Spotrac projects Aiyuk's extension to be around four years for $80.13 million. That'd make Aiyuk's average salary $20.03 per season.
The 49ers would likely kick the money down the road and make the first couple of years in Aiyuk's extension team-friendly. Some may be hesitant to pay another receiver $20 million a year. The Niners can get away with this while Brock Purdy is on a rookie contract.
The front office will determine whether Aiyuk's valuation is worthy of a hefty contract extension. Through the first half, the question is how much, not what if. But the longer the Niners wait, the higher the price tag goes.
ESPN's Dan Graziano mentioned that a few receivers from Aiyuk's same draft class could receive new deals this offseason, which will reset the market:
"Aiyuk will surely be a candidate for an extension, but so will a lot of guys in San Francisco. And since none of the big wide receiver extensions we thought might happen this past offseason got done, it's hard to forecast what will happen to that market once the likes of Justin Jefferson, Ja'Marr Chase, Michael Pittman Jr., Tee Higgins, et al. get their deals. The Niners won't be able to afford to keep everybody, which means Aiyuk could potentially be a trade candidate in the offseason if an extension doesn't happen."
Trading Aiyuk after he's presumably coming off a career season wouldn't look great from an optics perspective, but it's a business and the 49ers moving on from a franchise player in the offseason has happened under Kyle Shanahan.
Perhaps the way the last transaction turned out would be even more of a reason to sign Aiyuk to an extension, get creative with the salary cap, and keep as much talent around Purdy as possible.
Share This Story, Choose Your Platform!