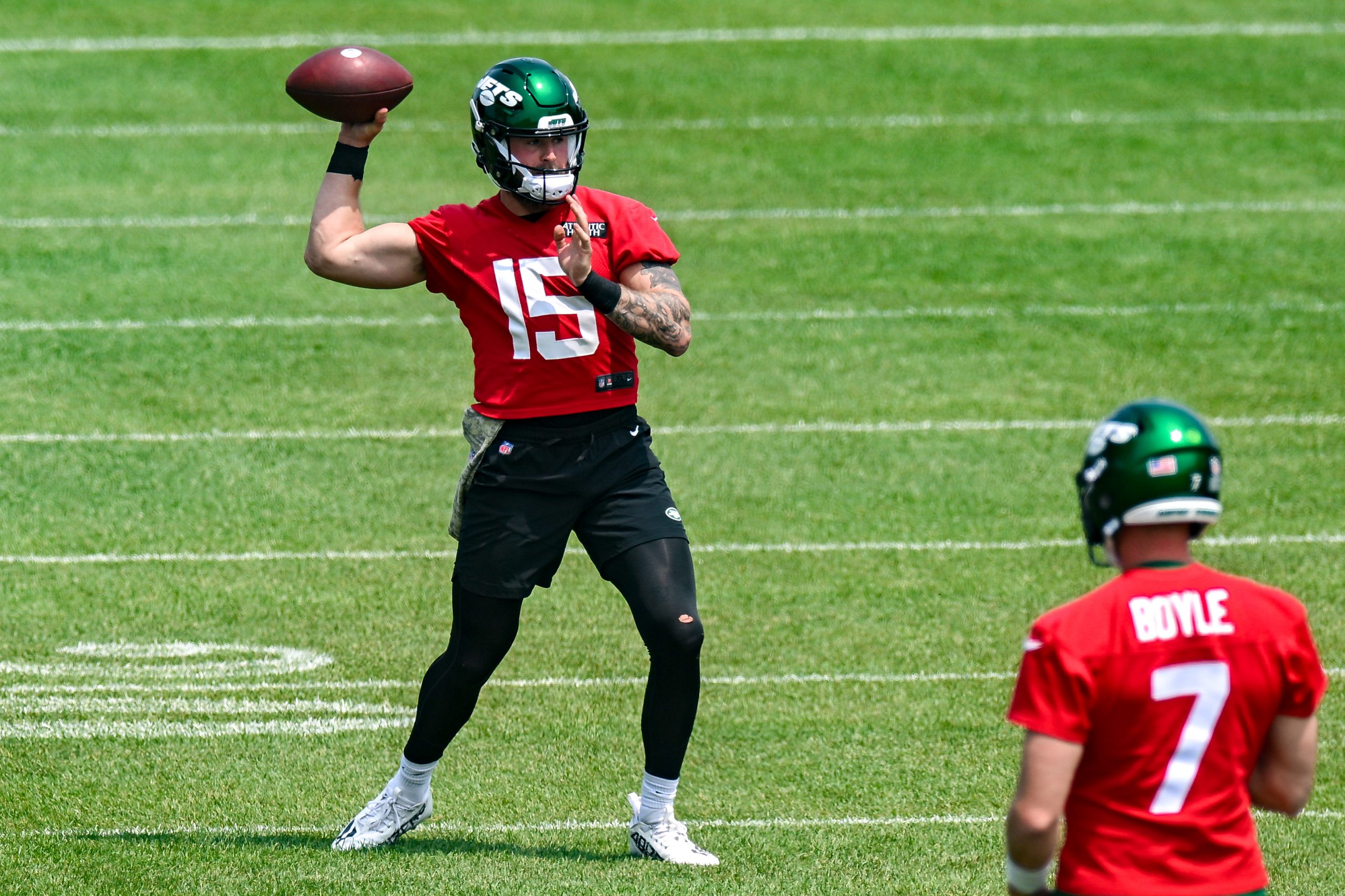 The 49ers are set to work out free agent quarterback Chris Streveler according to a report from ESPN's Jeremy Fowler. The workout wasn't made official Tuesday on the NFL's transaction wire, but it's still worth wondering why San Francisco might bring in a QB for a look.
Realistically at this point there are two answers.
First, they might just be keeping their free agent list updated in the event of a catastrophe at quarterback like the one they saw last season. Between Week 13 and the NFC championship they lost two QBs. They have three healthy signal callers on the roster, but keeping an up-to-date list of available QBs and knowing what they offer could be paramount if San Francisco runs into injury problems under center again late in this season.
They might also be looking into some wide receivers and will simply bring in Streveler to throw to those receivers (while also checking the first box). This appeared to be the case earlier this season when the 49ers brought Ian Book in for a workout.
With the trade deadline long gone it's clear the 49ers have no plans to perhaps move on from one of their QBs. Sam Darnold is entrenched as the backup, and Brandon Allen is No. 3 on the depth chart. However, if one were to become unavailable, having a quick answer to replace him would be prudent.
Ideally the 49ers won't need to have another QB on the roster at any point, but it's better safe than sorry after what they experienced a season ago.
Share This Story, Choose Your Platform!