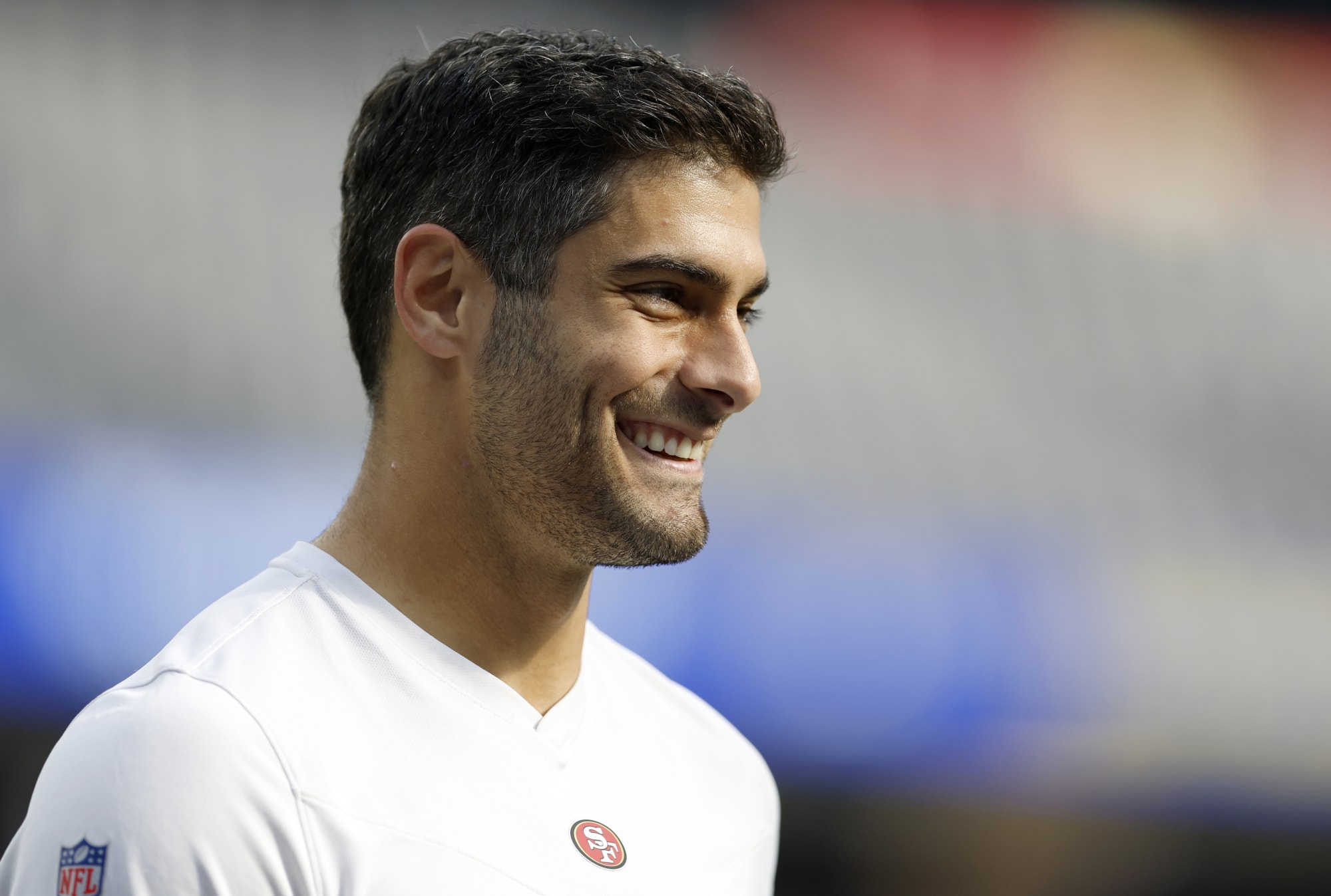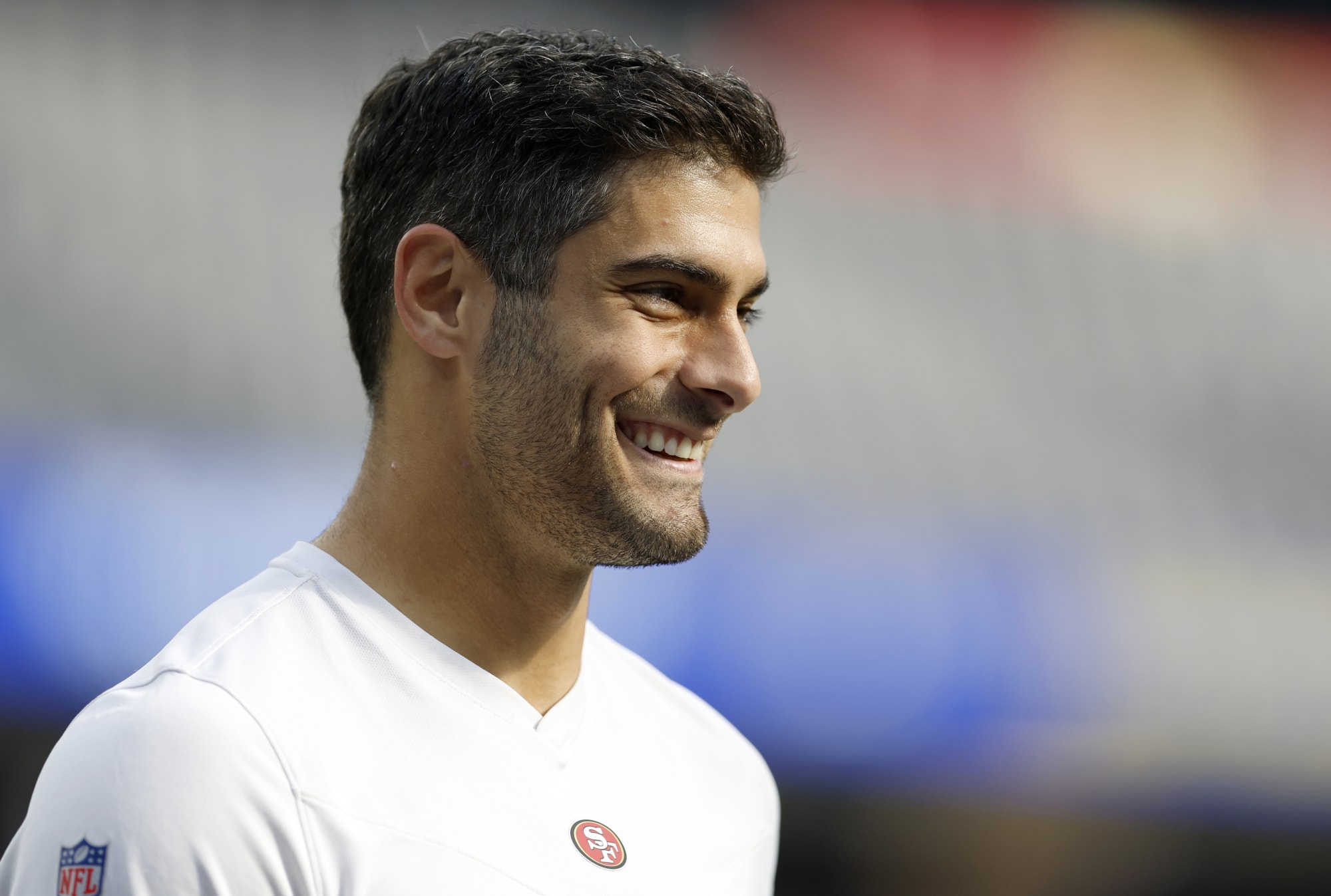 Despite all expectations, the San Francisco 49ers will not trade or release quarterback Jimmy Garoppolo in the coming days, as reported by ESPN's Adam Schefter and others. Avoiding his exit from the Bay Area, Garoppolo agreed to restructure the one remaining year of his contract, and will now serve as starting QB Trey Lance's backup to start the 2022 NFL regular season:
As reported, Garoppolo agreed to a sizeable pay cut, including a fully-guaranteed $6.5 million base salary and roughly $9 million in additional playtime-related incentives. Although unlikely, the 49ers' former franchise quarterback could potentially earn nearly $16 million over the course of the season.
Per 49ers cap expert Jason Hurley, barring incentives, Garoppolo will likely cost the 49ers under $9 million against the team's 2022 NFL salary cap, while potentially providing credit toward next year's cap, depending on game-play.
Jimmy Garoppolo will stay with the San Francisco 49ers as a backup quarterback
Along with the monetary decrease, Garoppolo's deal contains clauses preventing the QB from being traded or franchise-tagged without his approval. However, this allegedly does not preclude the 49ers from trading him to a suitor of his liking, particularly given his new price tag for the upcoming season.
If Jimmy G remains in San Francisco for the entire season, he will potentially be the highest-paid backup quarterback in the league. NFL Network's Ian Rapoport and Mike Garafolo also noted there is no quarterback controversy in San Francisco, as Garoppolo was signed to a clear backup role behind second-year and former first-round quarterback Trey Lance:
Before today's startling news, Garoppolo's exit was a foregone conclusion; the lone question was whether another QB-needy NFL team was willing to trade for Garoppolo and take on a sizeable one-year deal while attempting to negotiate a cheaper multi-year contract. Jimmy G was previously linked with several teams searching for a starting-caliber quarterback, including the Seattle Seahawks, the New York Jets, the Cleveland Browns, and the Tennessee Titans.
Via the last-minute deal, the San Francisco 49ers' front office also "saved face" after criticism over their mismanagement of what should have been a valuable trade asset. However, given the number of 49ers Faithful who strongly disdain Jimmy Garoppolo, today's news will be less than pleasing for many Bay Area fans.
Share This Story, Choose Your Platform!