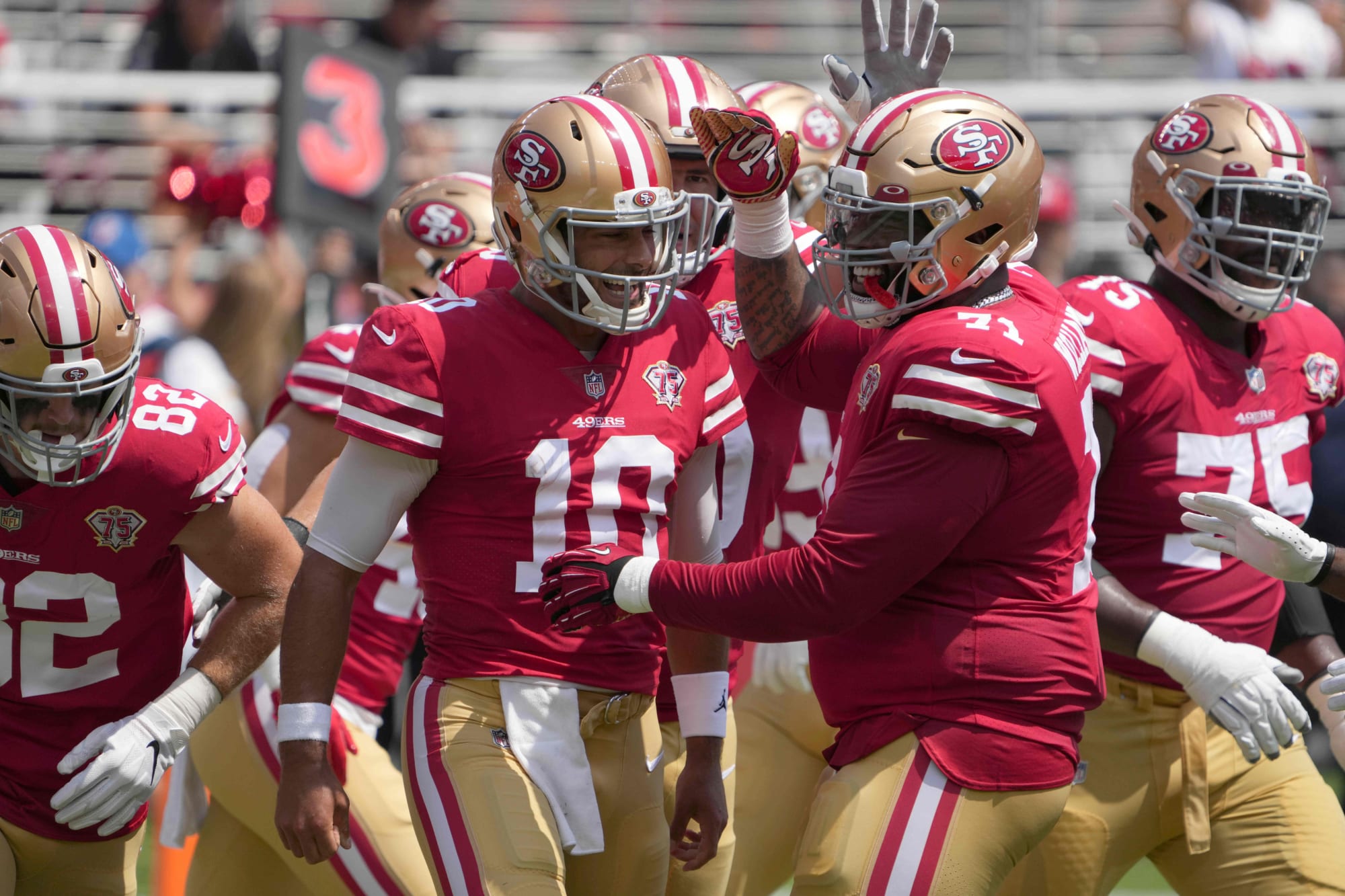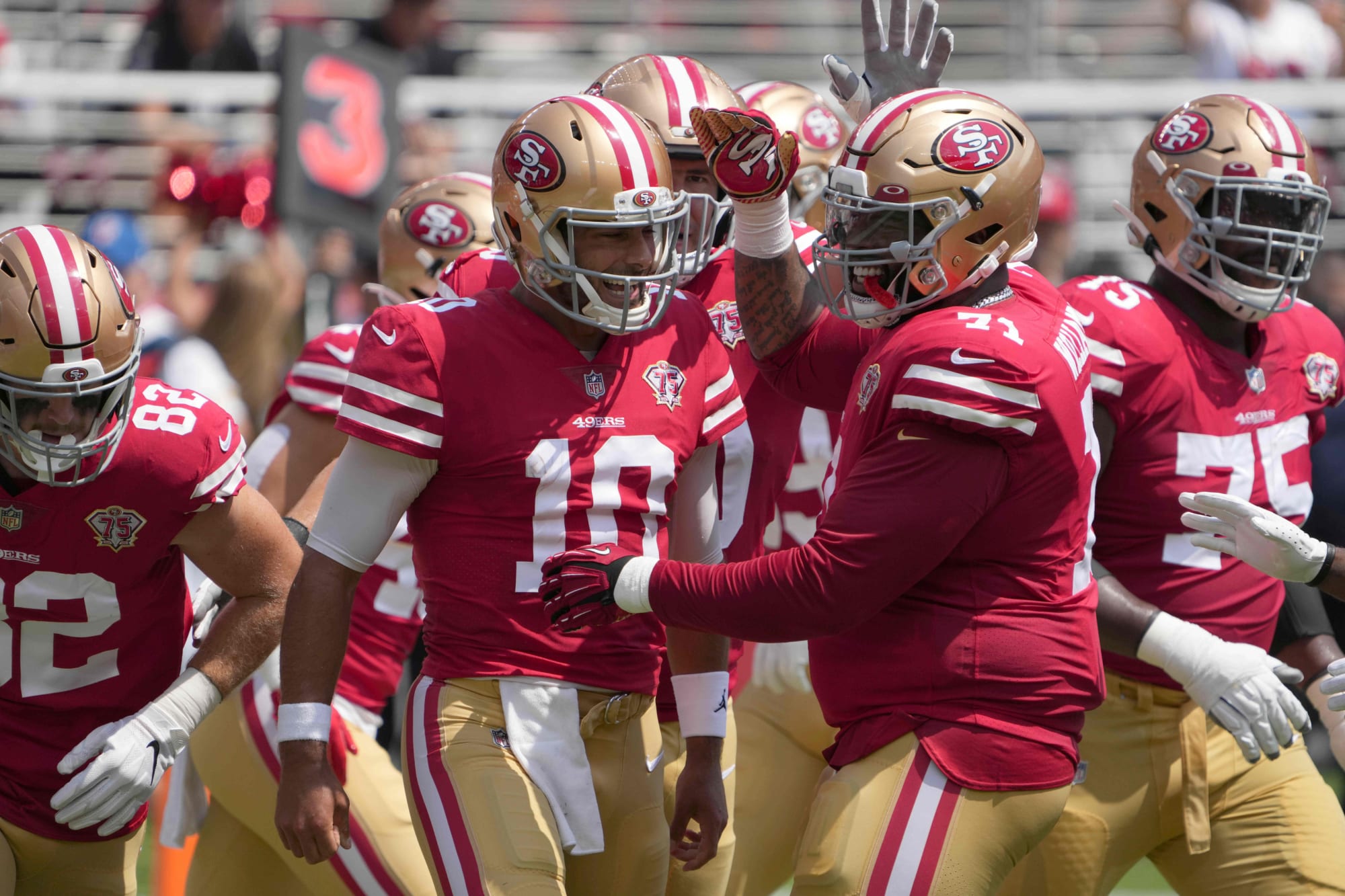 Welcome to Niner Noise's 49ers live game thread for San Francisco's Week 7 matchup against the Colts. Discuss the game with writers and fans in the comments section!
After a much-needed bye week, the 2-3 San Francisco 49ers host the 2-4 Indianapolis Colts under the lights of Levi's Stadium on Sunday Night Football. The 49ers' important Week 7 battle kicks off at 8:20 p.m. ET on Sunday, Oct. 24, 2021, at Levi's Stadium in Santa Clara, CA.
In addition to being played under the lights, tonight's game will also feature difficult playing conditions due to abnormal rain and wind. Both teams need a victory today if they expect to play deep into January 2021.
Not only will the Niners be forced to deal with adverse playing conditions, the team will also have to play without their best offensive player, left tackle Trent Williams. Rookie quarterback Trey Lance is also inactive for Sunday's matchup, but original starting quarterback Jimmy Garoppolo will be back under center after missing the last two games.
49ers vs. Colts: Bets, odds & spreads
Per our friends at WynnBET, the Niners are currently 4-point favorites, with a money line of -190, compared to the Colts at +170. Given the rain in the forecast, today's over/under has fallen to 43.5.
49ers vs. Colts: How to watch
Tonight's 49ers-Colts matchup will be broadcast live on Sunday Night Football across the country on your local NBC affiliate. The broadcast will feature Al Michaels paired with perennial-Niner-lover Chris Collinsworth, so be sure to check your remote control's "Mute" functionality prior to kickoff.
Your streaming options today are plentiful, from 49ers.com, the official 49ers App, the Yahoo! Sports App, the NFL Mobile App, and the official NBCSports stream at Yahoo! An additional streaming option is fuboTV, which includes a free seven-day trial for first-time users.
Join in the discussion during the game with Niner Noise writers and fellow fans in our comments section, "The Conversation," at the bottom of the article!
Share This Story, Choose Your Platform!