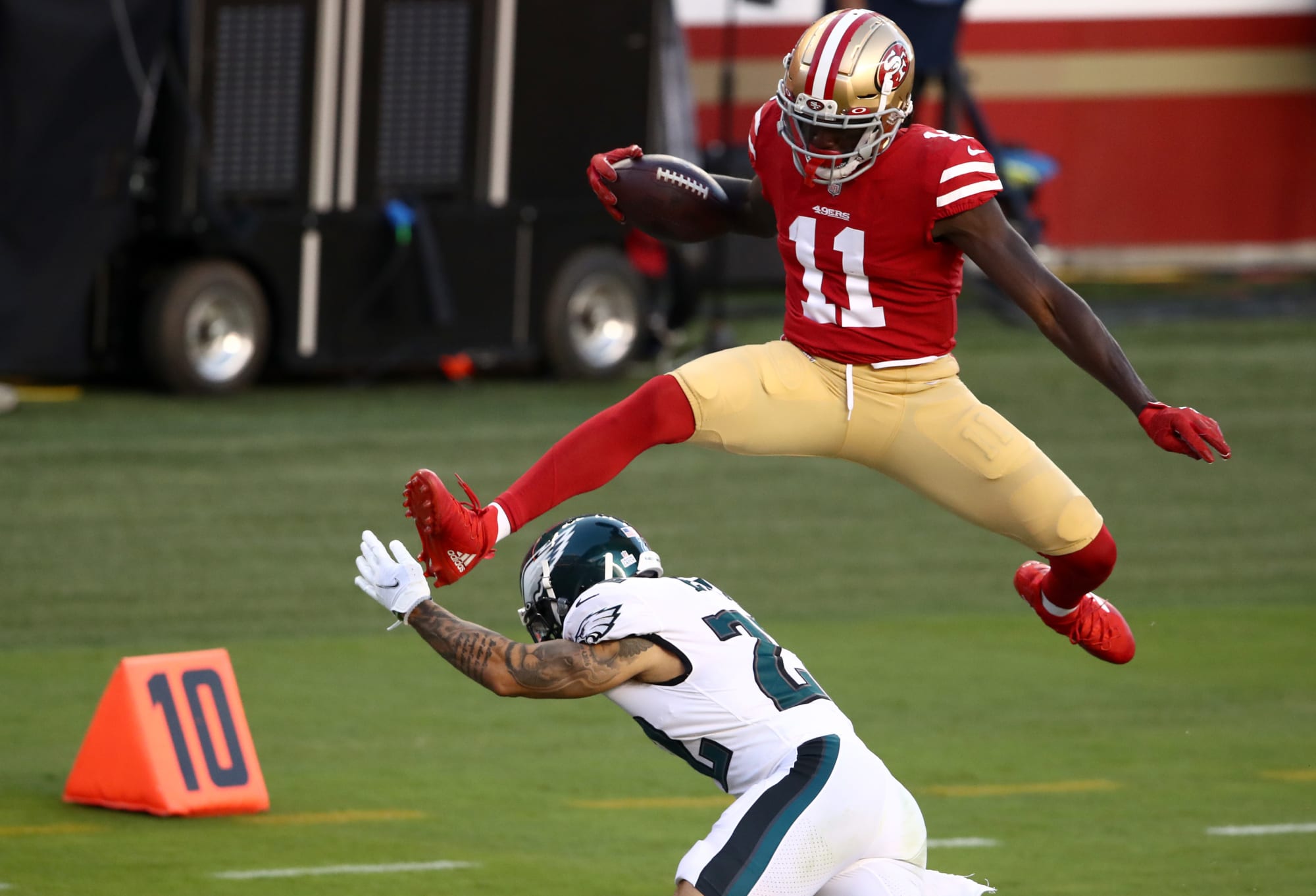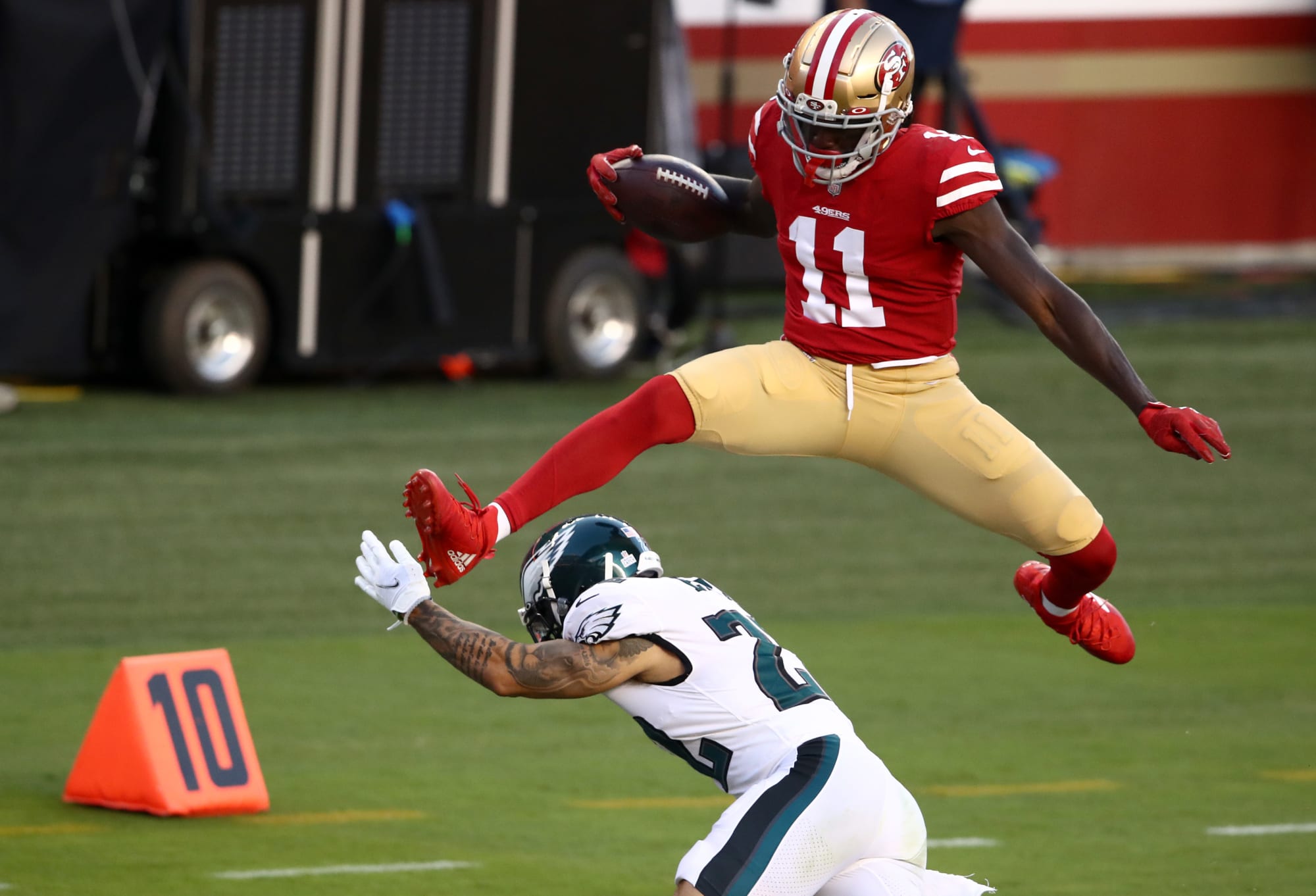 Welcome to Niner Noise's live game thread for the 49ers' Week 2 matchup against the Eagles. Discuss the game with writers and fans in the comments section!
The 1-0 San Francisco 49ers remain in the Eastern Time Zone to face the 1-0 Philadelphia Eagles at Lincoln Financial Field in Philadelphia, PA. Week 2 of the 2021 NFL regular season kicks off for the Niners at 1 p.m. ET on Sunday, Sept. 19, 2021.
The 49ers will look to play an entire four quarters of dominating football against the Eagles, a week after the Niners allowed a 31-17 lead turn into a one-score victory in the final two minutes of their Week 1 game against the Detroit Lions. The Eagles, led by mobile second-year quarterback Jalen Hurts, hope to keep their offense rolling after scoring 25 unanswered points in the final 30 minutes of their showdown with the Atlanta Falcons last Sunday.
San Francisco will also need to overcome a slew of injuries to key contributors, including top cornerback Jason Verrett, No. 2 corner Emmanuel Moseley, WILL linebacker Dre Greenlaw, and starting running back Raheem Mostert.
49ers vs. Eagles: How to watch
Today's matchup between the Niners and Eagles will be broadcast on FOX Sports, and will feature play-by-play announcer Adam Amin, color commentator Mark Schlereth and sideline reporter Shannon Spake. DIRECTV customers who subscribe to NFL Sunday Ticket can find the game on channel 713, or online via the official NFL Sunday Ticket app.
49ers fans in local markets can stream the game on 49ers.com or via the official 49ers App. Local viewers can also download the Yahoo! SportsApp or the NFL Mobile App to watch today's matchup on their mobile devices. An additional streaming option is fuboTV, which includes a free seven-day trial for first-time users.
Join in the discussion during the game with Niner Noise writers and fellow fans in our comments section, "The Conversation," at the bottom of the article!
Share This Story, Choose Your Platform!