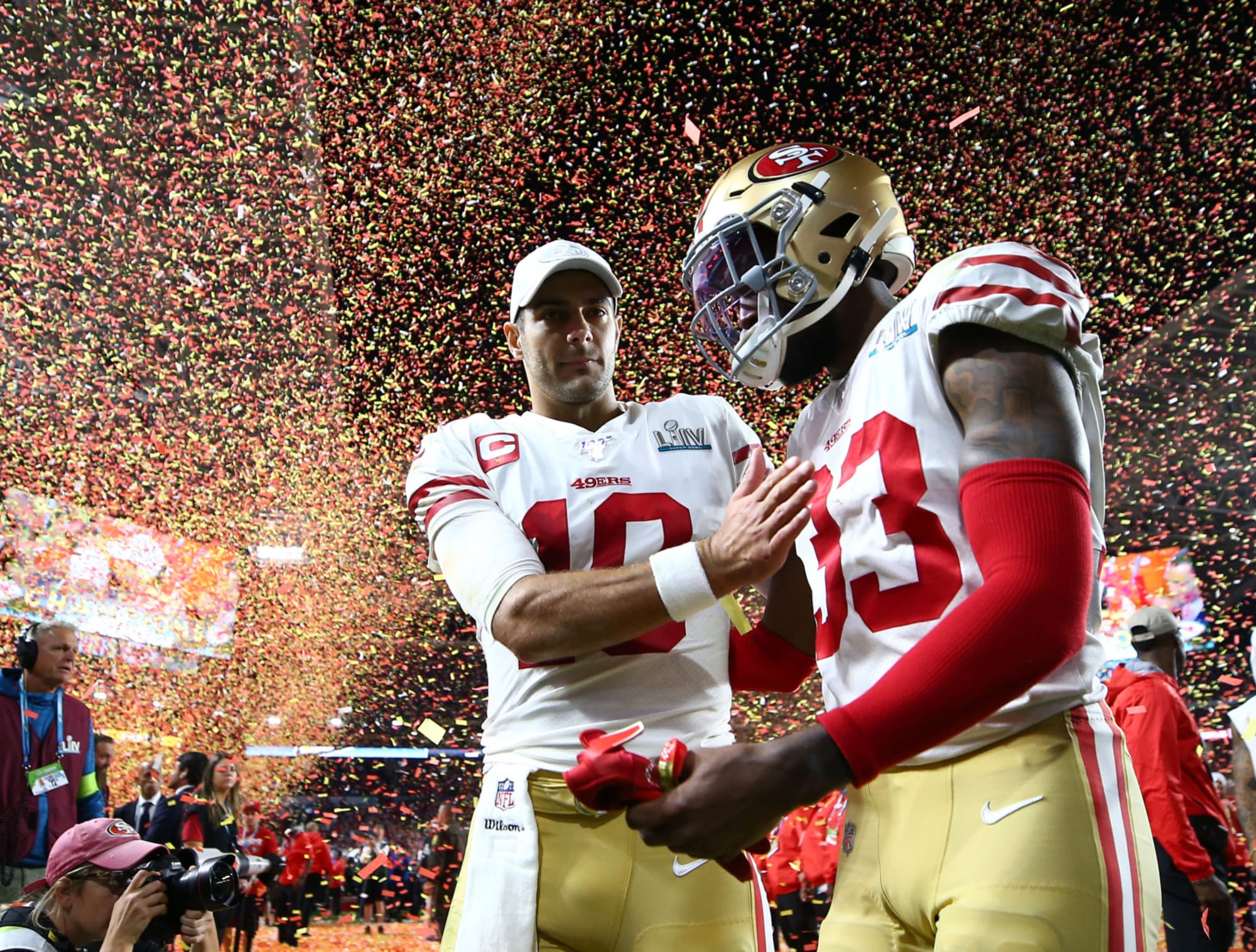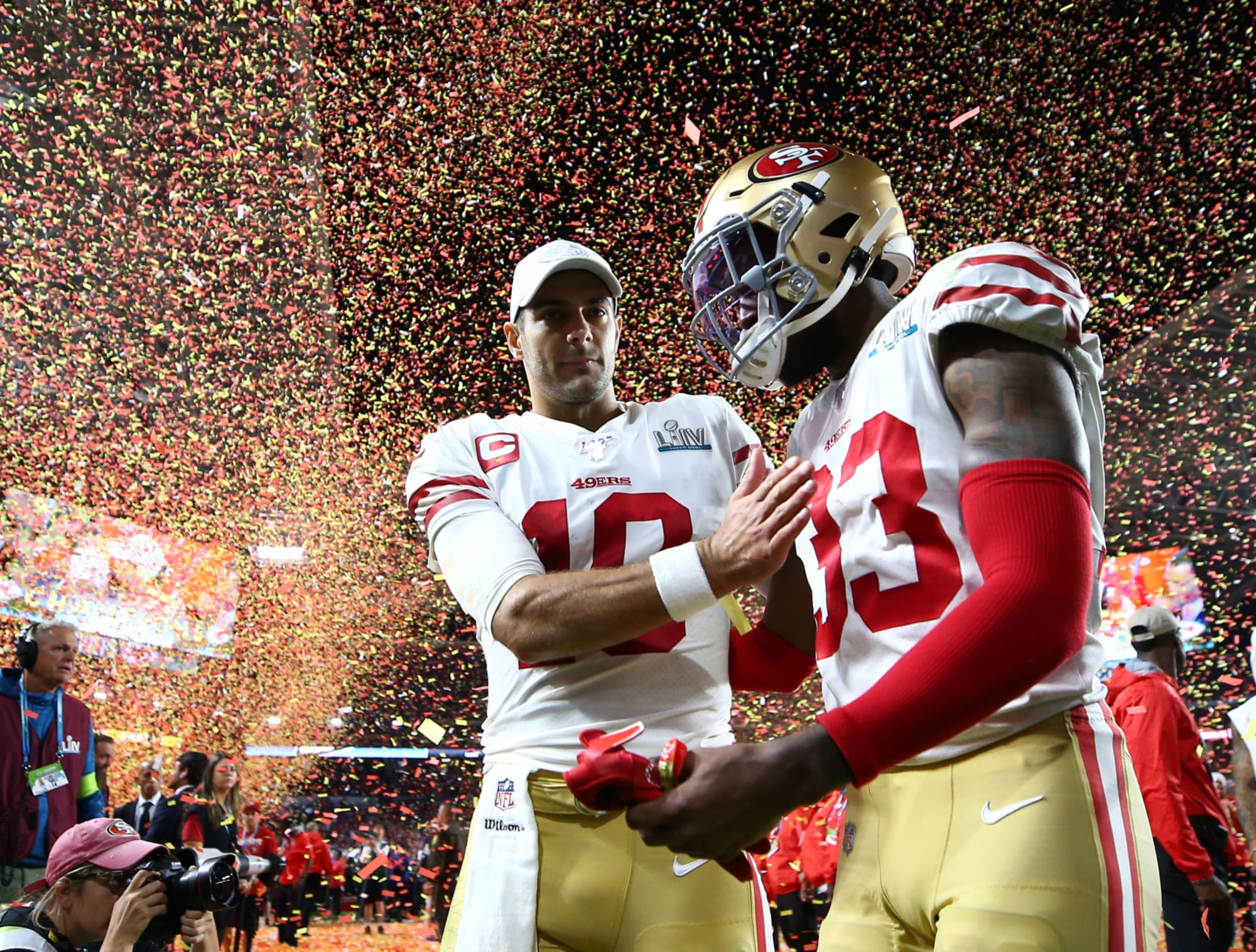 Niner Noise's live game thread for the 49ers NFL Preseason Week 1 matchup against the Chiefs. Discuss the game with writers and fans in the comments section!
San Francisco 49ers football is back!
Well, sort of — at least the preseason version. However, today's showdown with the Kansas City Chiefs should bring more excitement and bigger storylines than the first preseason games of years past. With a new shortened three-game preseason, expect both teams to play their starters and key backups throughout the first half of the game.
Earlier this week, head coach Kyle Shanahan confirmed quarterback Jimmy Garoppolo and the remainder of the Niners' first-team offense will play at least the first series, before giving way to the team's future starting QB, rookie Trey Lance.
Shanahan expects the 49ers' expensive first-round pick to play the remainder of the first half, giving coaches and fans a taste of what the future holds for the esteemed NFL franchise. Meanwhile, the Chiefs are expected to play their starting team for the first half of play.
Today's showdown will be the first since these two teams fought down to the wire in Super Bowl LIV; a game than still burns for 49ers fans who watched the team lose a fourth quarter lead provided by the heroics of Chiefs quarterback Patrick Mahomes and poor, lopsided officiating throughout the game. Tonight also marks the first game since Mahomes' collapse in Super Bowl LV earlier this year.
49ers vs. Chiefs How to watch
This evening's 2021 preseason opener is one you won't want to miss, particularly since the game will be Lance's debut on the big stage. So toss out your Saturday night plans, and prepare yourself for watchable preseason football, beginning tonight, Aug. 14, 2021, at 8:30 p.m. ET at Levi's Stadium in Santa Clara, CA.
For Bay Area fans, tune in on your local CBS affiliate, or online via the 49ers' app or on 49ers.com. The game will also be broadcast on NBC in the Kansas City Area. For the rest of the 49ers Faithful, your best online streaming option is NFL Game Pass, who will broadcast the game live online.
Game Pass comes with a free trial, and the remainder of the 49ers' preseason games will be shown live on NFL Network. Feel free to use that information as you feel fit.
Join in the discussion with Niner Noise writers and fellow fans in our new comments section, "The Conversation," at the bottom of the article!
Share This Story, Choose Your Platform!