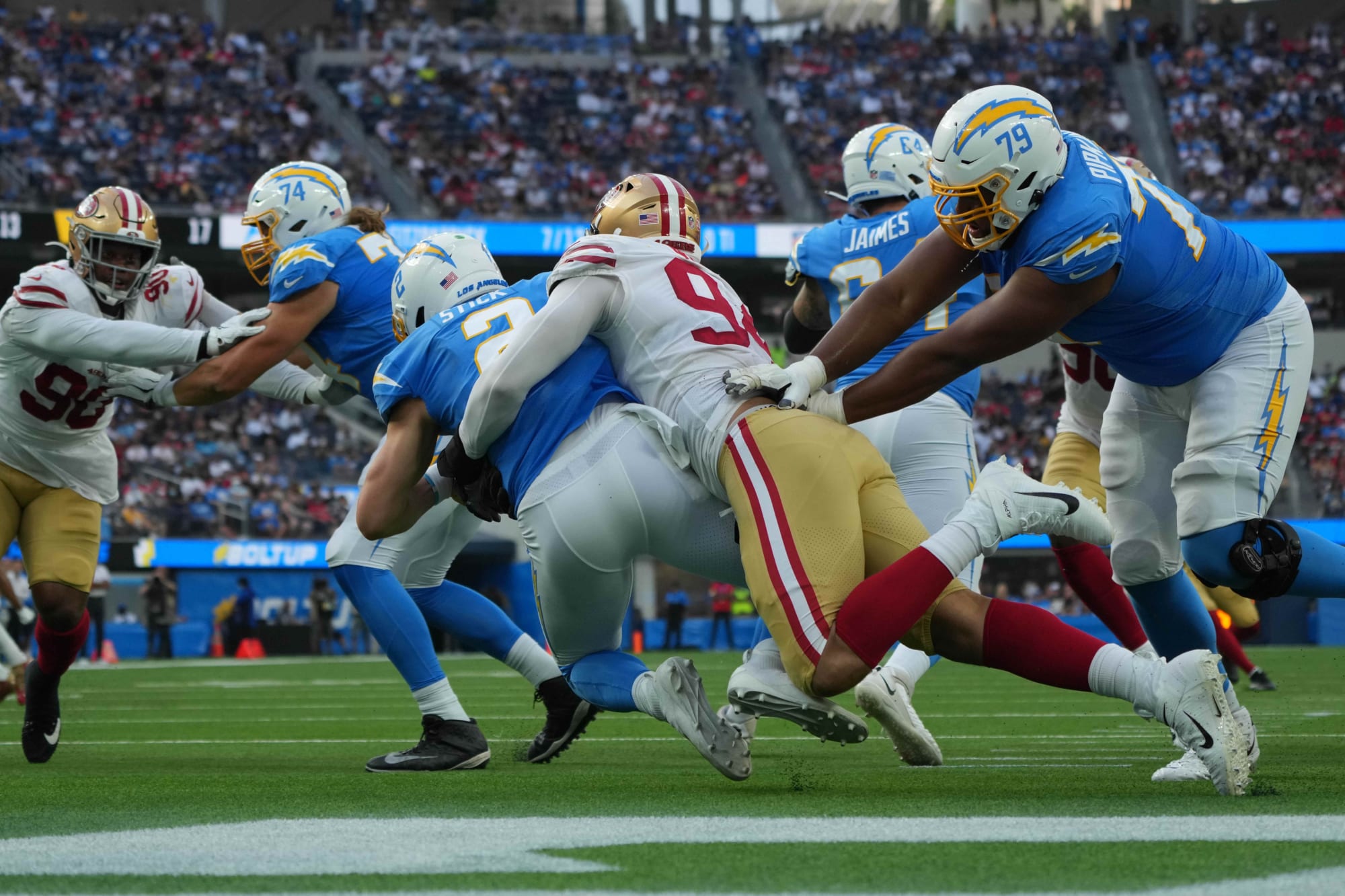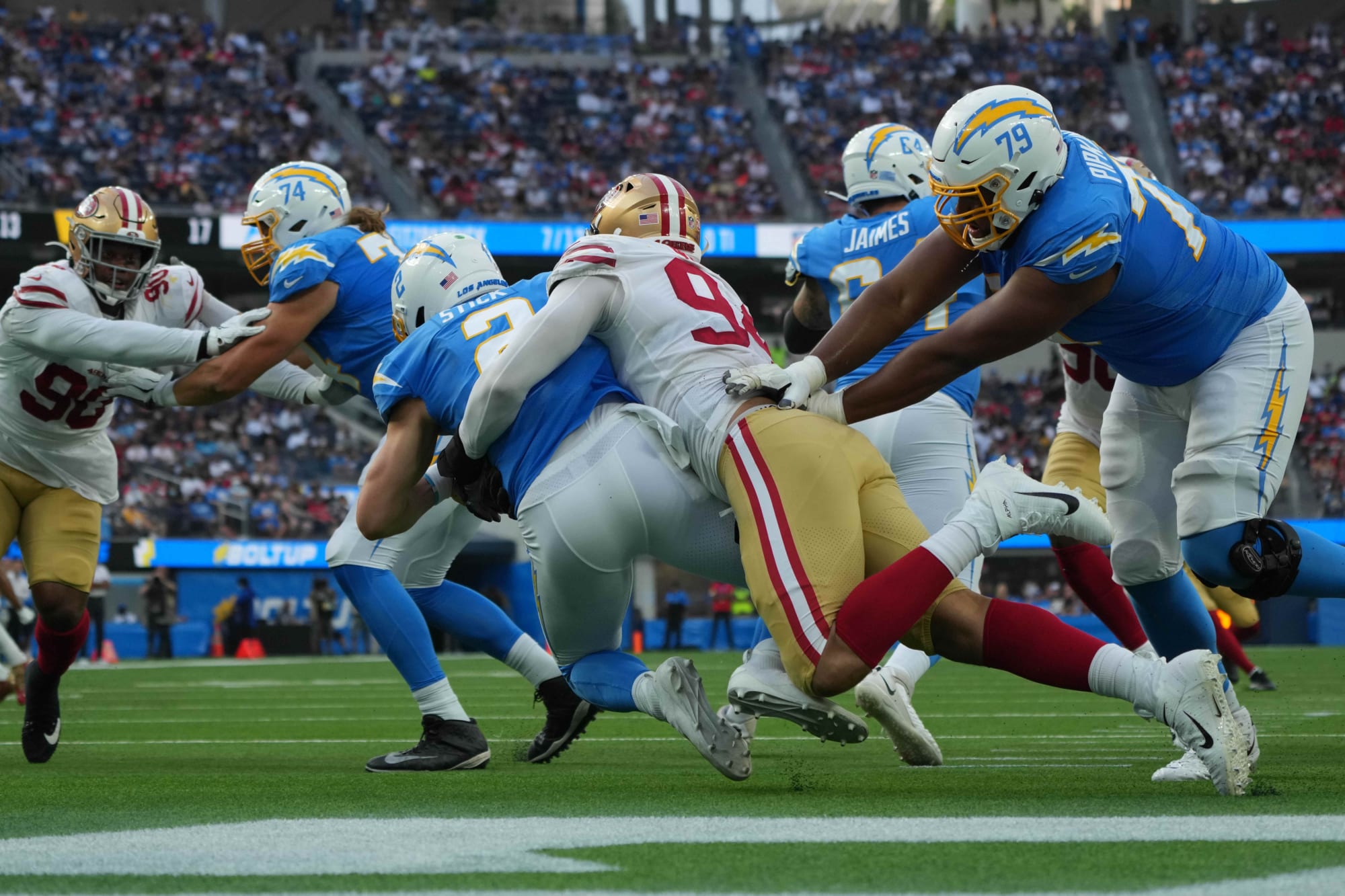 49ers DE Jordan Willis strikes first in ex-NDSU QB showdown between QB Trey Lance's Niners and QB Easton Stick's Chargers
It's not a phase you hear often, but two of North Dakota State University's ex-quarterbacks are currently battling at the NFL level, as the San Francisco 49ers and the Los Angeles Chargers face off in Week 2 of the 2021 NFL Preseason.
Neither team shot out of a cannon to start the game. The two California teams traded punts and interceptions until the beginning of the second quarter .
The scoring spark the game required came from a very unconventional source. 49ers defensive end Jordan Willis made short work of Los Angeles' right tackle, and then knifed in to sack quarterback Easton Stick — former teammate of Willis' current quarterback, Trey Lance:
Four plays later, an errant pass from Lance was intercepted, which put the Chargers back in position to respond. Assisted by a pair of penalties called on San Francisco's defensive unit, Los Angeles quickly found themselves on the 49ers' 3-yard line. On the following play, Stick finished off the drive with a touchdown pass to rookie wide receiver Joshua Palmer.
The 49ers failed to move the ball in response to Los Angeles' quick attack, and resorted to punting the ball back to the Chargers after a quick 3-and-out.
Los Angeles continued to take advantage of good field position and penalties by the visiting team. The Chargers' following drive crossed into the red zone, but after a penalty pushed the team back, the team settled on a 50-yard field goal by kicker Michael Badgley.
With under a minute remaining before halftime, Lance finally came to life. It took five completions by the rookie QB for the 49ers to reach the Chargers' 5-yard line.
Lance then found veteran wide receiver Mohamed Sanu open in the end zone for a last-second touchdown. In an unfortunate chain of events, Lance would converted the two-point conversation attempt, but the play was negated due to a holding penalty.
49ers kicker Robbie Gould then failed to connect on the extra-point try.
Now that the Chargers offense and the 49ers offense have both found life, the second half of tonight's close contest should be an exciting affair until Lance comes out.
Share This Story, Choose Your Platform!