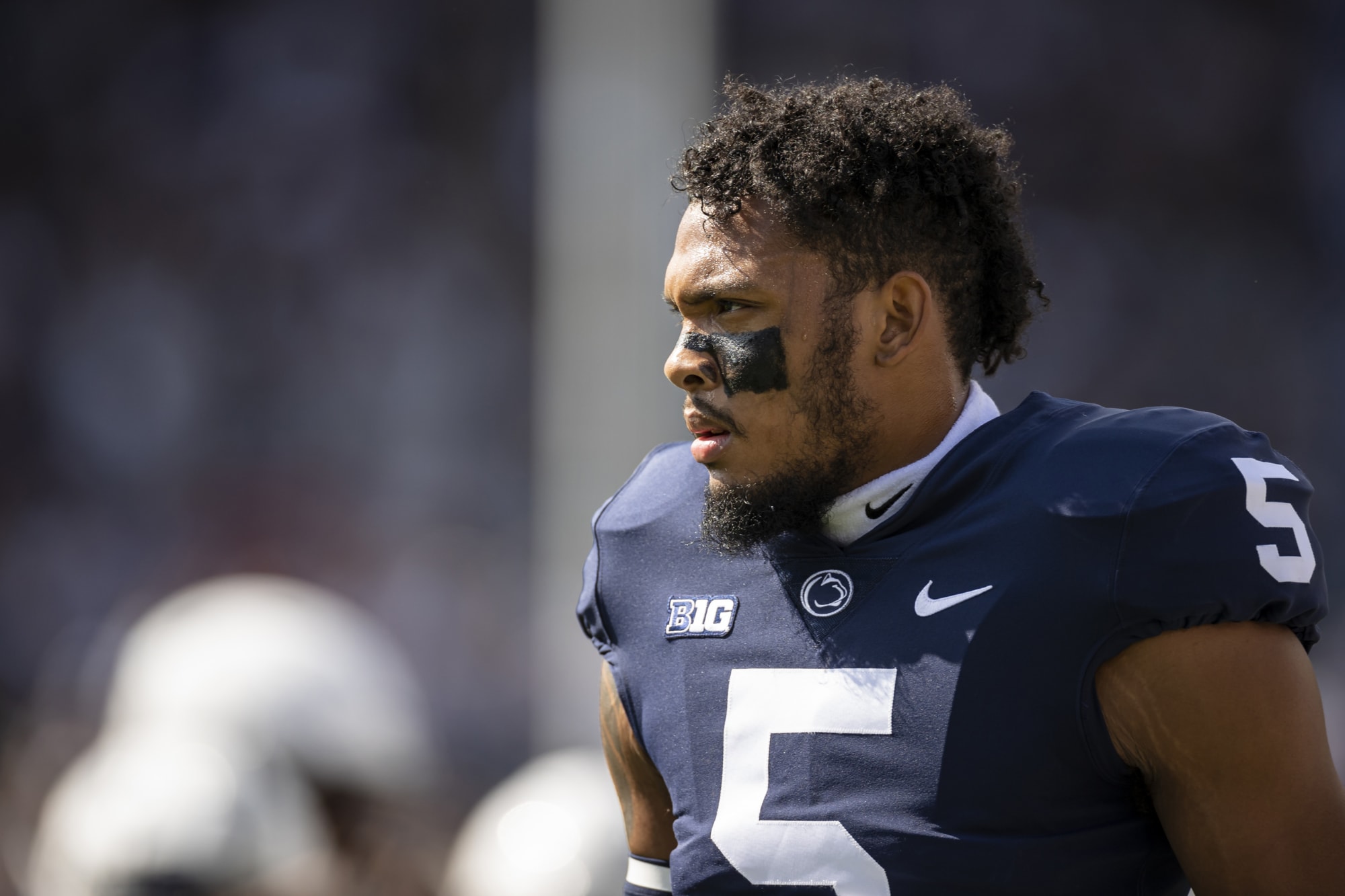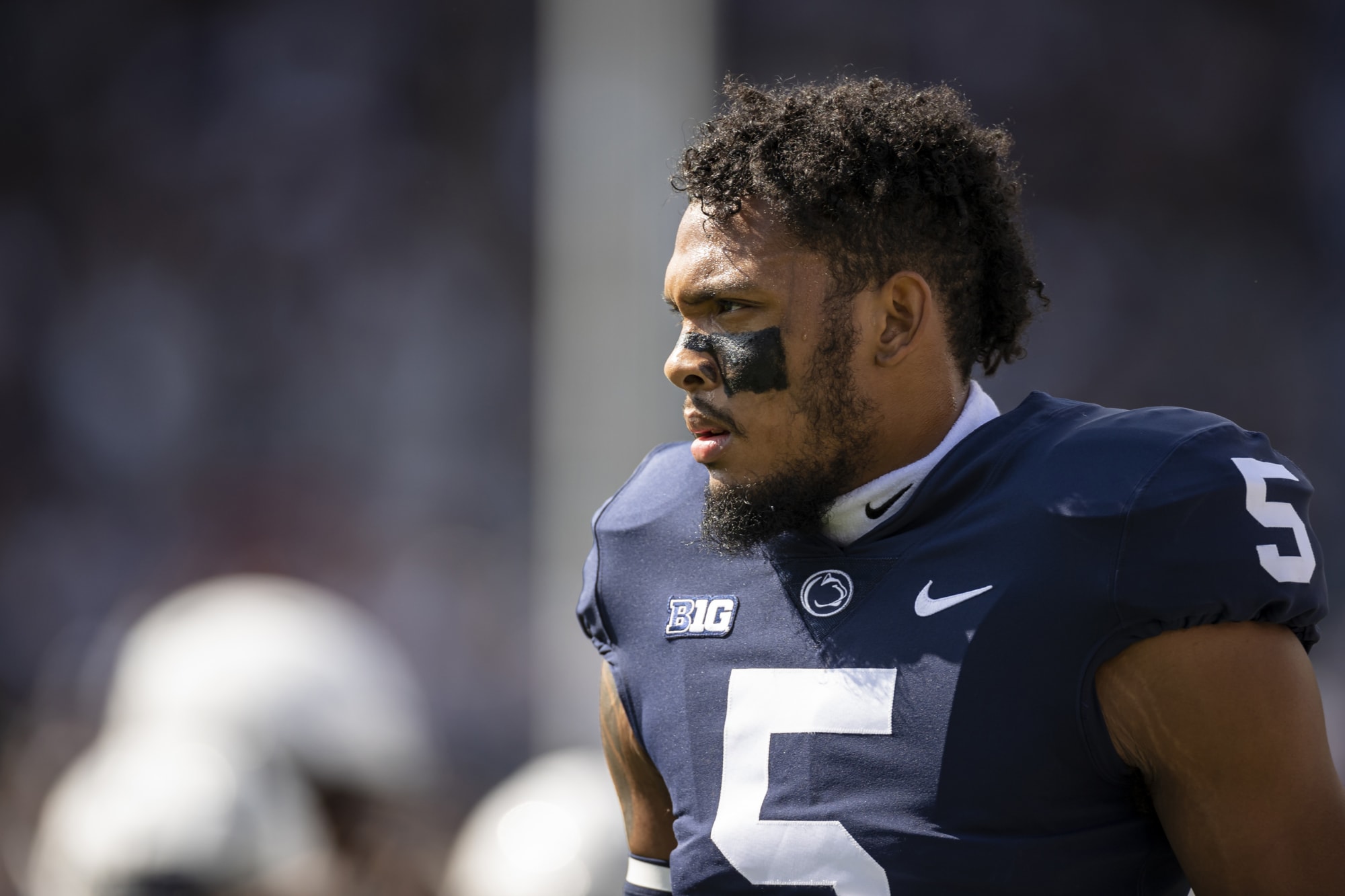 The 49ers added depth to their defensive backfield by selecting Penn State cornerback Tariq Castro-Fields in the sixth round of the draft.
The San Francisco 49ers entered the 2022 NFL Draft with an obvious roster need in their defensive backfield. In the sixth round, the Niners addressed the cornerback position — for the second time on day three — with an athletic defender in Penn State's Tariq Castro-Fields.
Castro-Fields brings both 6-foot-1 length and high school track-star speed to San Francisco's roster, and the 25 pounds he gained prior to the 2022 NFL Scouting Combine gives him the extra size required to compete at the NFL level.
The five-year defender was a willing tackler during his playing days in college but often missed tackles by taking poor angles or playing overly aggressive. His added weight, combined with improved technique, should help Castro-Fields convert his effort and physicality into effectiveness.
Read More: 49ers NFL Draft 2022: Live tracker, updates and pick-by-pick grades
The cornerback logged an impressive 4.38-second 40-yard dash at the combine, and his track speed clearly translated to the football field as observed in his game film.
However, Castro-Fields displayed more straight-line speed than quickness and often struggled when he was forced to change direction, which will likely be his biggest hurdle from becoming an every-week starter in the NFL.
Here are some college highlights from the Niners' newest defensive back:
49ers expectations from cornerback Tariq Castro-Fields
Although he looks the part, physically and in action on the field much of the time, the Penn State project is far from a plug-and-play cornerback at the professional level. His struggles with lateral movement, quickness, and change of direction were evident in college and will only become more problematic when he is forced to play against superior NFL talent.
While his technique has room to improve, the fact that these issues persisted over five years and extensive experience in college indicate Castro-Fields may not have the sufficient room necessary to grow into a starting NFL-caliber corner.
However, the 49ers are betting the defender has the ability to progress; If the cornerback simply converted a small portion of his numerous defended passes into interceptions, he would have been selected long before the end of the sixth round.
Initially in his professional career, Castro-Fields will benefit from playing in a press-coverage scheme where he can use his physicality to his advantage and prevent receivers from clean releases. Although he does not excel at sticking with receivers in man coverage, his zone-coverage skills are a work in progress and will need to be addressed before he can be utilized in the 49ers' current defensive scheme.
Despite his five years of playing time, Castro-Fields is a project cornerback, which is the only reason he was available at the end of the sixth round of the draft.
Expect Castro-Fields to earn a roster spot via his play on special teams and as a backup defender as the San Francisco 49ers' coaching staff works to mold the high-effort prospect into a future starting cornerback for the team.
Share This Story, Choose Your Platform!