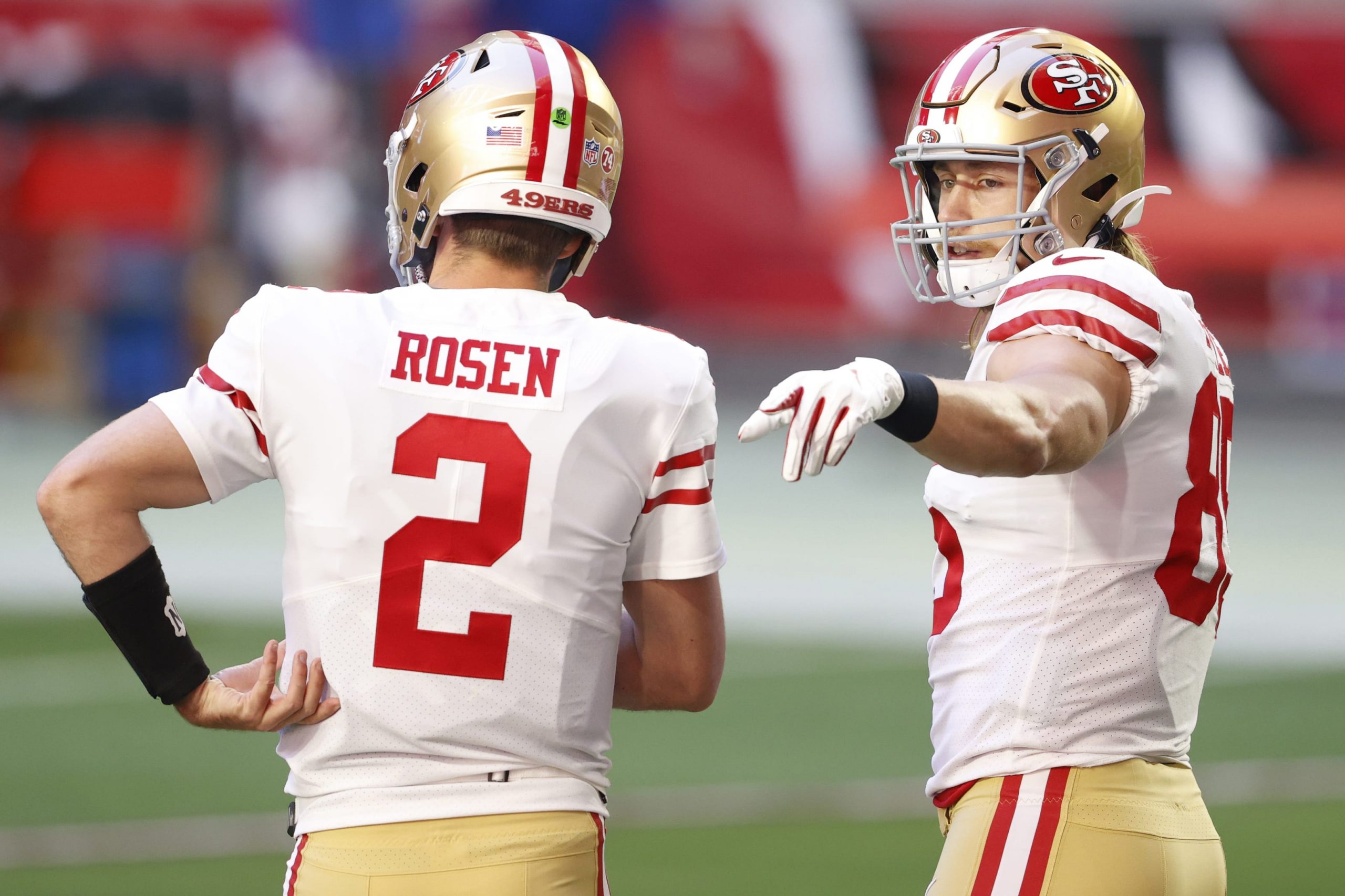 The 49ers plan to draft a quarterback after trading for the third pick in the 2021 NFL Draft. Is there any room left for QB Josh Rosen?
San Francisco 49ers quarterback Josh Rosen has been lost in the wake of the Niners' shocking draft pick trade, which sent a pair of first-round picks and a third-round selection to the Miami Dolphins in exchange for San Francisco moving up nine spots in the upcoming 2021 NFL Draft.
All signs point to the Niners selecting one of the top quarterbacks available — Zack Wilson, Justin Fields, or Trey Lance — or, shudder, Mac Jones.
With the primary offseason focus centered around the top quarterbacks in this year's draft class, and questions surrounding starting QB Jimmy Garoppolo's future in the Bay Area, does the Niners' quarterback room have space for the recently-re-signed former first-rounder, Rosen?
The team does indeed have a spot available for the young QB, provided San Francisco is willing to keep Rosen, and his $840,000 price tag, on the roster as the team's third-string quarterback.
Despite ongoing claims by the 49ers' front office that Garoppolo is in the team's plans for this season — specifically in a starting role — the tenure of the Niners' former franchise QB is destined to come to an end within the next year. If the right trade partner called with the right offer, Garoppolo's time in the Bay Area could potentially end in the coming days or weeks, and well before the 2021 season begins.
But if Garoppolo walks, don't expect Rosen, a long-term project for head coach Kyle Shanahan to groom, to slot in as the Niners' new "bridge quarterback." Playing on his fourth team in four years, the 24-year-old quarterback has yet to prove he's capable of holding a backup role in the NFL, let alone San Francisco's starting job.
Share This Story, Choose Your Platform!