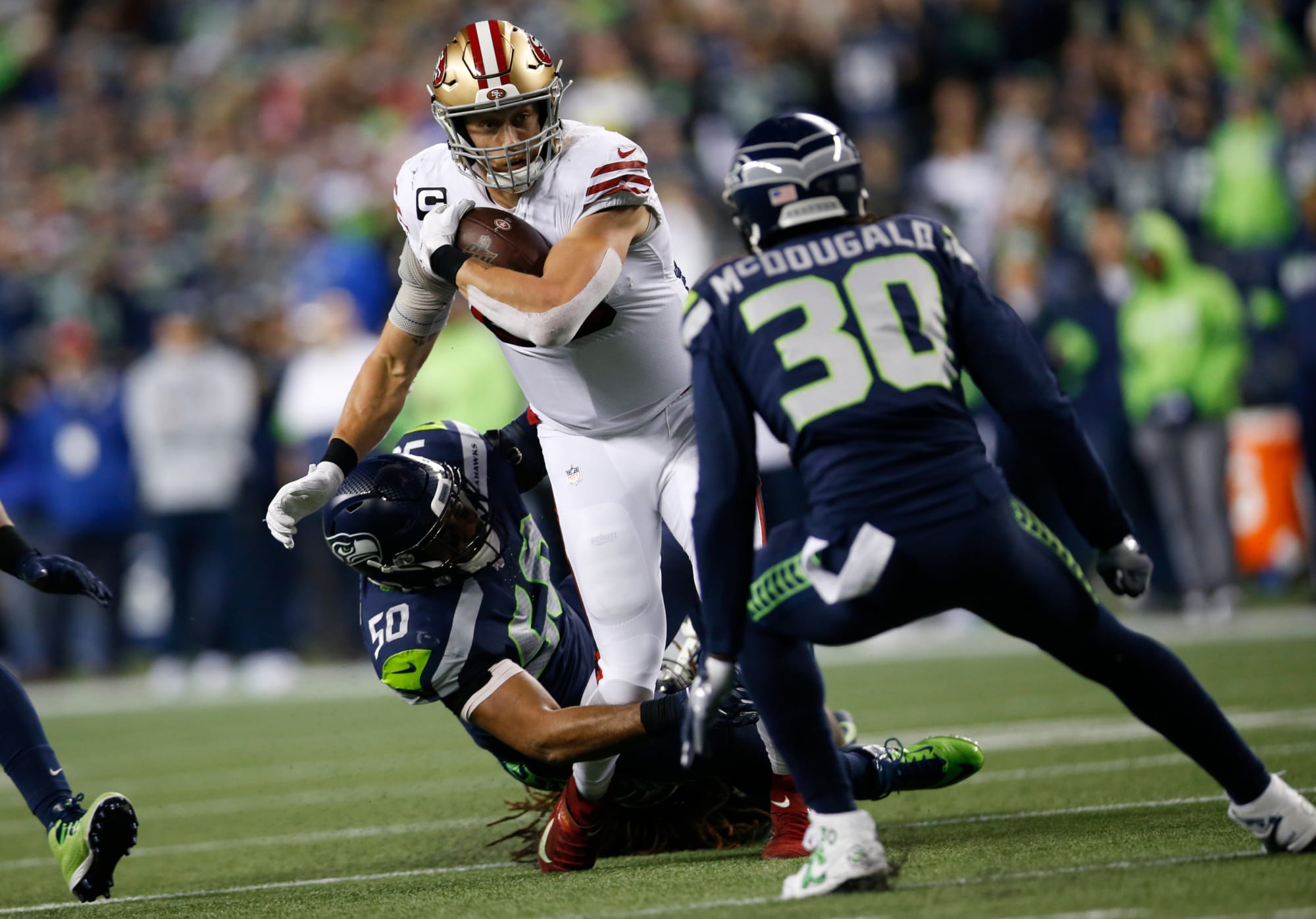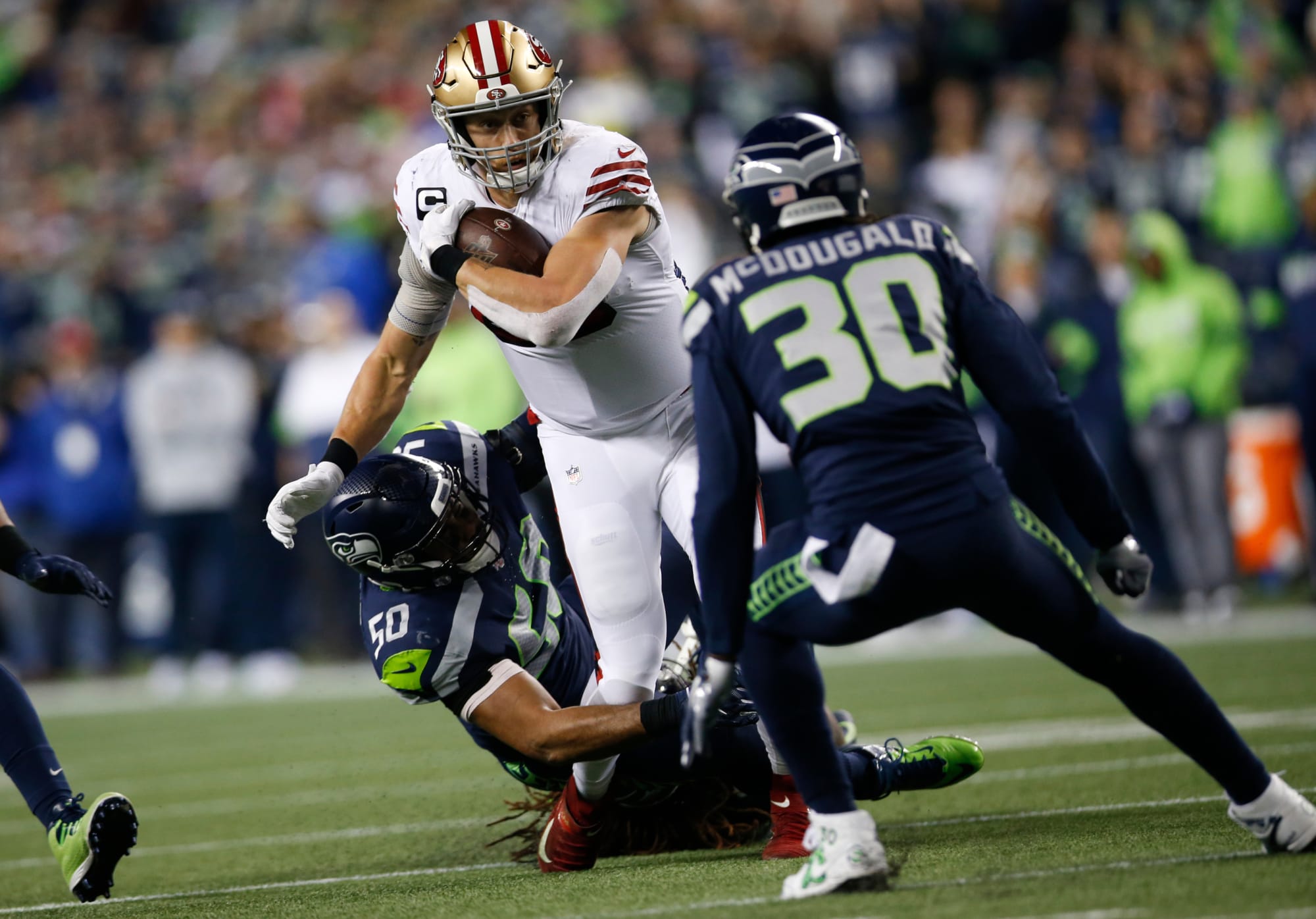 SF 49ers vs. Seahawks live game thread for Week 17, and how to watch on TV or stream online
Welcome to our SF 49ers live game-day thread for Week 17 of the 2020 NFL regular season. Today, our 6-9 San Francisco 49ers play their final game of the year –and their last game in their temporary "home stadium" — as the Niners host the 11-4 Seattle Seahawks.
Discuss the game with Niner Noise writers and fellow members of the 49ers Faithful in our new comments section, "The Conversation," at the bottom of the article!
Today's NFC West showdown between the Niners and their rival Seahawks kicks off on Sunday, Jan. 3, 2021, at 4:25 p.m. ET at State Farm Stadium in Glendale, AZ. The 49ers will hope to improve upon their last performance against the Seahawks — a 10-point loss that proved to be the beginning of the end of the Niners' 2020 season.
This afternoon's matchup has serious playoff implications for Seattle — winners of the NFC West — who would secure a first-round bye with a combination of a victory over San Francisco and Week 17 losses by the New Orleans Saints and the Green Bay Packers. The SF 49ers will be playing for little more than pride, with a roster that barely resembles their 2020 Super Bowl squad, in a game that will lack the intensity of their Week 17 victory over their long-term rivals last season.
SF 49ers vs. Seahawks: How to watch
The Niners' Week 17 matchup with Seattle will be broadcast live on television on FOX primarily on the West Coast, outside of the Los Angeles, CA area. Today's televised contest will be hosted by play-by-play announcer Kenny Albert and color commentator Jonathan Vilma.
In-market fans can stream the Niners' game on the FOX Sports App or website, the Yahoo! Sports App, or the NFL.com Mobile App. Additionally, Bay Area fans can watch the game via the 49ers iOS App or on 49ers.com. You can also stream the matchup on your phone, computer, or media streaming device with fuboTV's subscription service, which includes a seven-day trial membership for new subscribers.
All out-of-market viewers can watch via NFL Sunday Ticket on DIRECTV or via the NFL Sunday Ticket app, while college students can purchase online access to DIRECTV's NFLSUNDAYTICKET.TV.
Join in the discussion with Niner Noise writers and fellow fans in our new comments section, "The Conversation," at the bottom of the article!
Share This Story, Choose Your Platform!