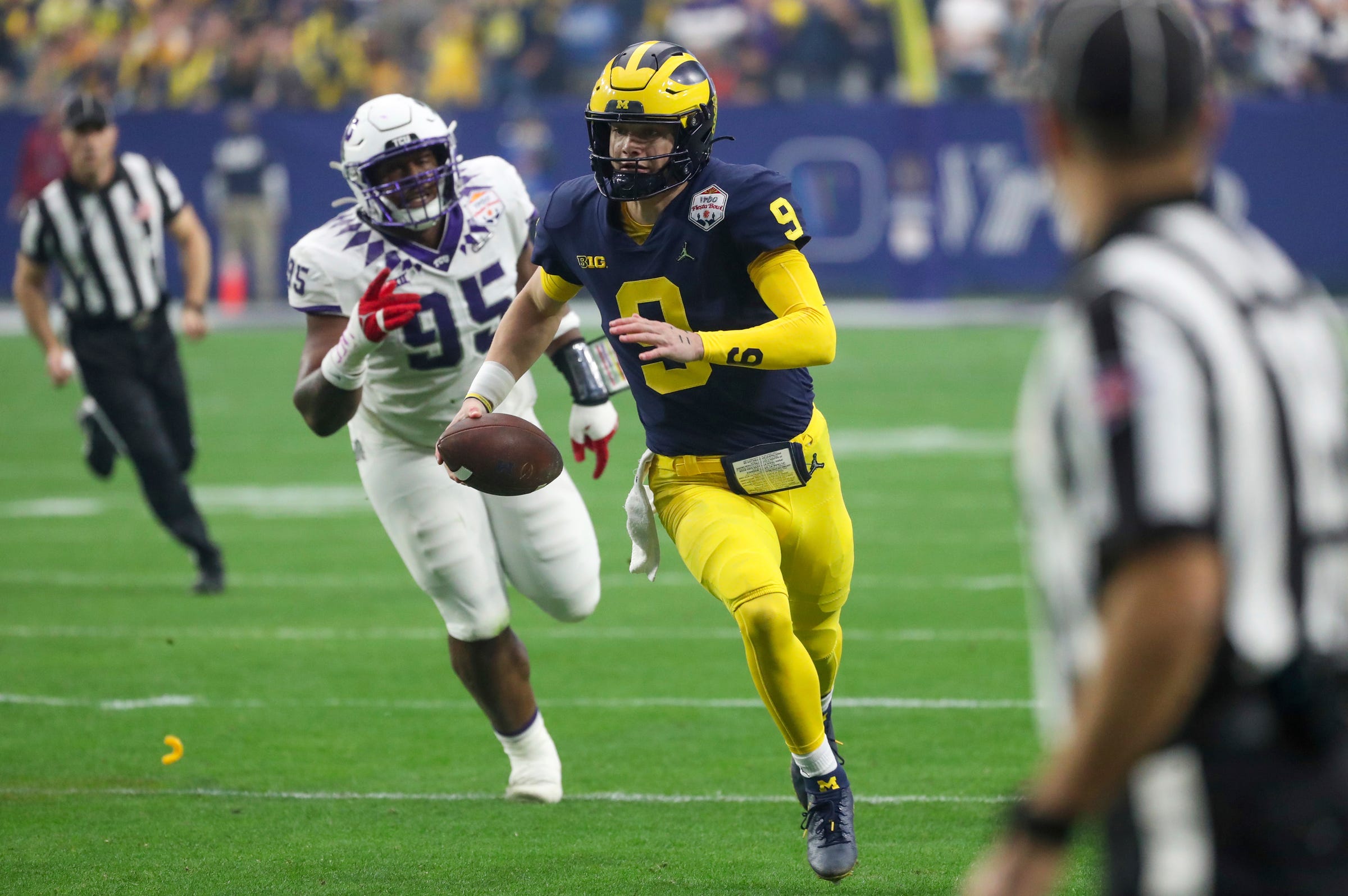 With conference championship games around the corner and bowl season looming, it's never too early to keep an eye on the names floating around in mock drafts to see how things could potentially shake out in April.
In the latest NFL mock draft from Pro Football Focus, the 49ers landed a new passer from Jim Harbaugh's Michigan Wolverines.
Despite having Brock Purdy under center, Trevor Sikkema of PFF penciled Michigan's J.J. McCarthy to the 49ers in the first round with the No. 26 overall. While Sikkema mentions, the 49ers will likely stick with Purdy if they end up making a pick late in the first round, McCarthy has "legit NFL arm talent."
Via Pro Football Focus:
If the Niners end up picking this late in the draft order, they probably won't consider this, choosing to roll with Brock Purdy. But if they're not picking as late, I like this idea. McCarthy has legit NFL arm talent and is showing that off at a higher clip this season. He is still learning to be a true processor, whether that be his timing, his reads or handling pressure. I'd be a fan of McCarthy getting to work with head coach Kyle Shanahan.
Read the rest of Sikkema's mock draft via PFF here.
The 6-foot-3 signal caller has passed for 2194 yards in 10 games with the Wolverines this season. While leading the No. 3 ranked Wolverines to a potential playoff bid, McCarthy has thrown for 18 touchdowns and only three interceptions. McCarthy has also rushed for 171 yards and three touchdowns this season.
While McCarthy appears to be a solid prospect, the 49ers opting to draft a quarterback would be a surprise. Despite a rough stretch during the Niners' recent three-game losing slide, Purdy bounced back with a solid three touchdown performance in a blowout win over the Jaguars on Sunday.
However, McCarthy will be a name to keep an eye on as the stretch run of the college football season heats up.
This post originally appeared on Niners Wire! Follow us on Facebook and Twitter! 
Share This Story, Choose Your Platform!