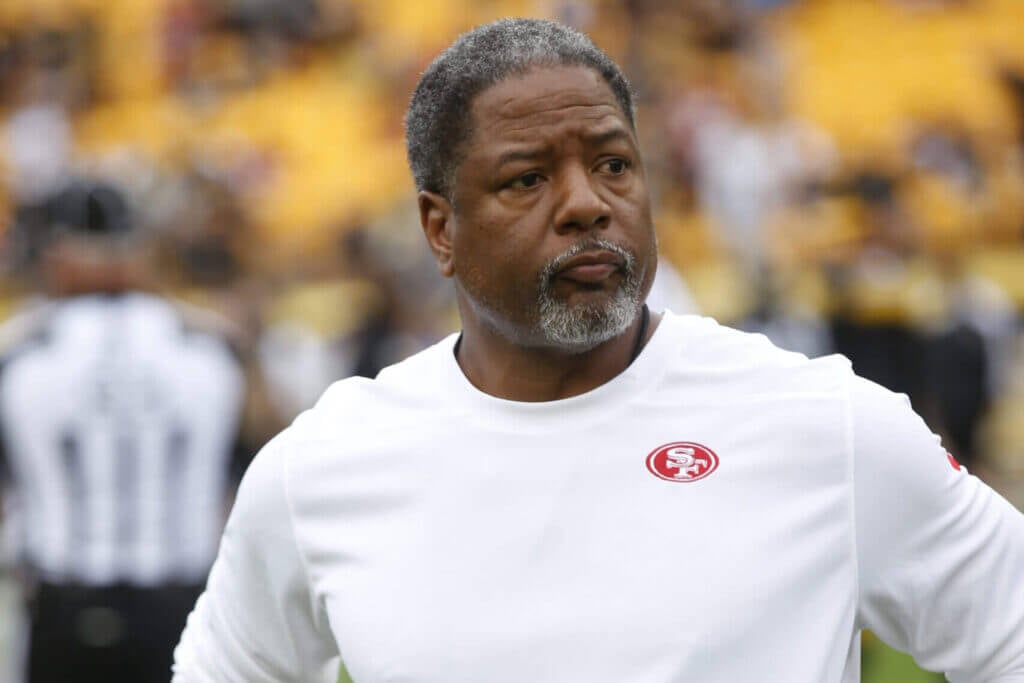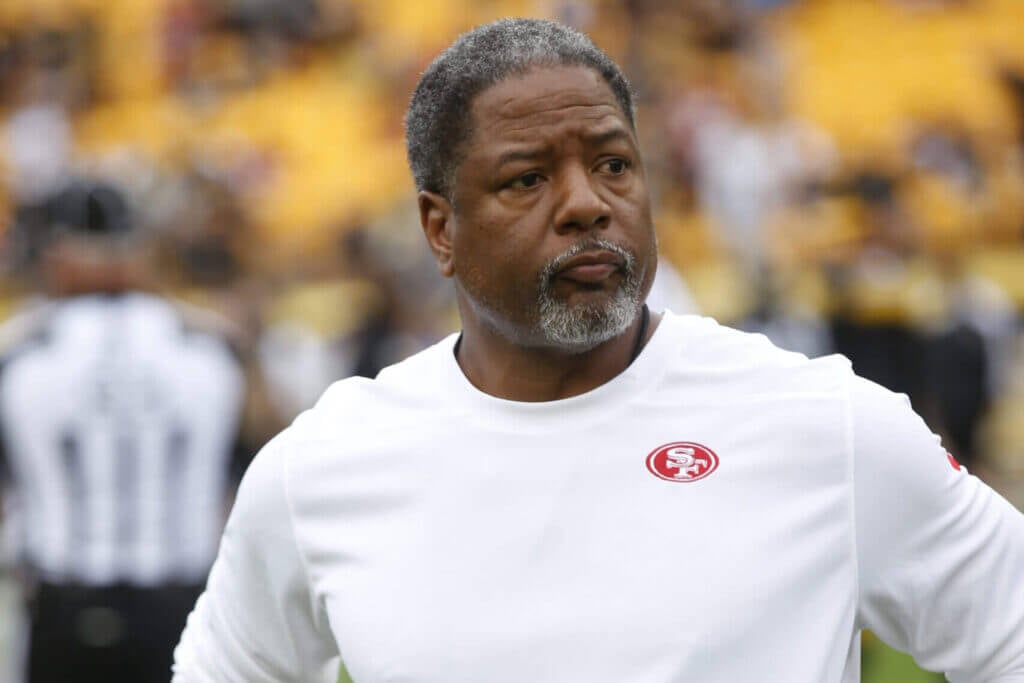 San Francisco 49ers defensive coordinator Steve Wilks will move from upstairs in the coaching booth to the sideline beginning with Sunday's game against the Jacksonville Jaguars, head coach Kyle Shanahan said Wednesday. Here's what you need to know: Wilks is in his first season as the 49ers defensive coordinator, taking over after DeMeco Ryans was hired as the Houston Texans' head coach. Wilks spent last season with the Carolina Panthers as their defensive passing game coordinator and then interim head coach.
In Shanahan's seven seasons with San Francisco, Wilks was… Read More
Share This Story, Choose Your Platform!