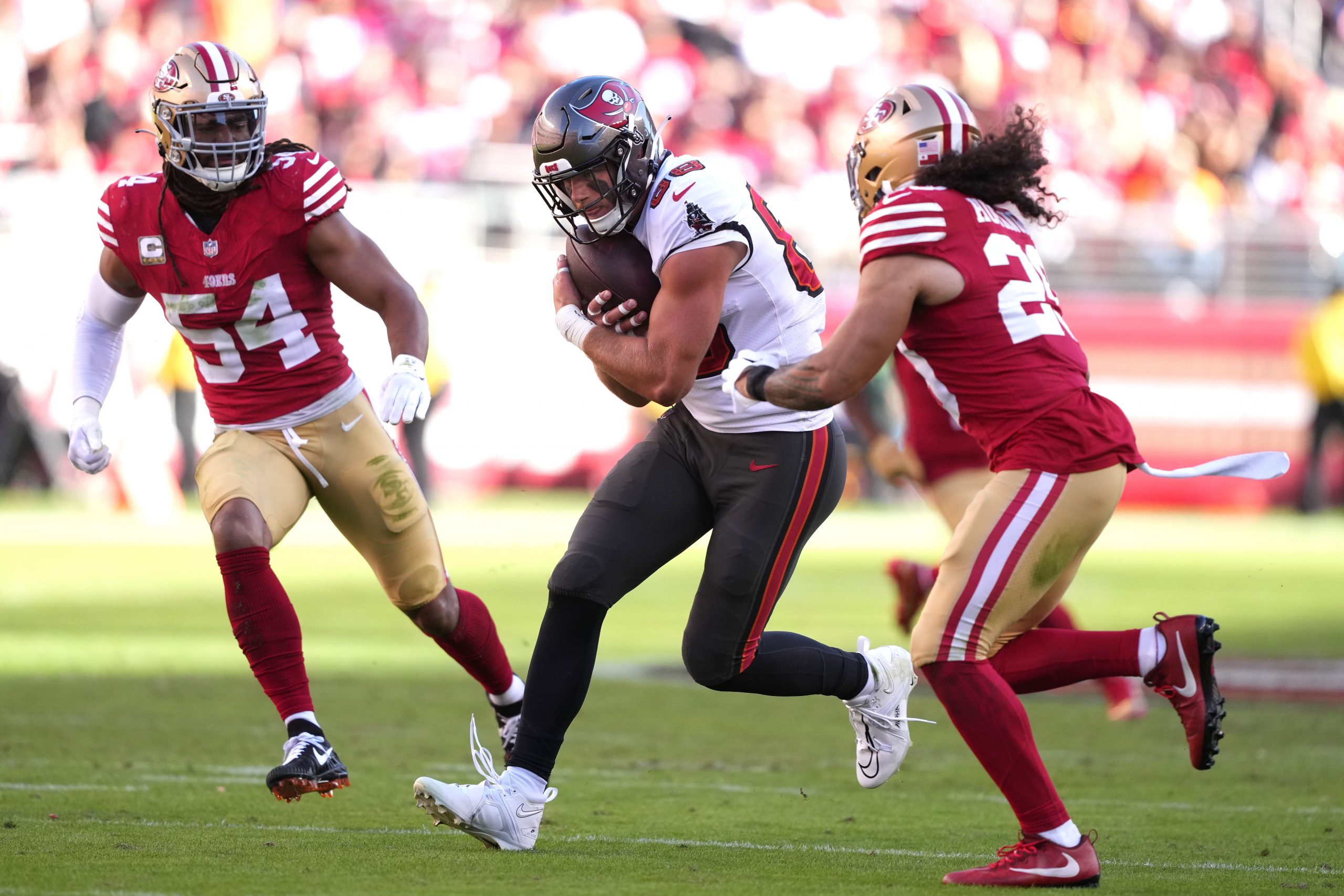 The 49ers have ruled out strong safety Talanoa Hufanga from Sunday's game vs. the Buccaneers.
Hufanga in the third quarter appeared to hurt his knee when he was trying to make a tackle against Bucs RB Rachaad White in space. A replay made it look like his right knee gave way as he was trying to stop.
He left the field and spent time in the medical tent before the club ruled him out with a knee injury.
Rookie Ji'Ayir Brown is in the game for Hufanga.
Share This Story, Choose Your Platform!