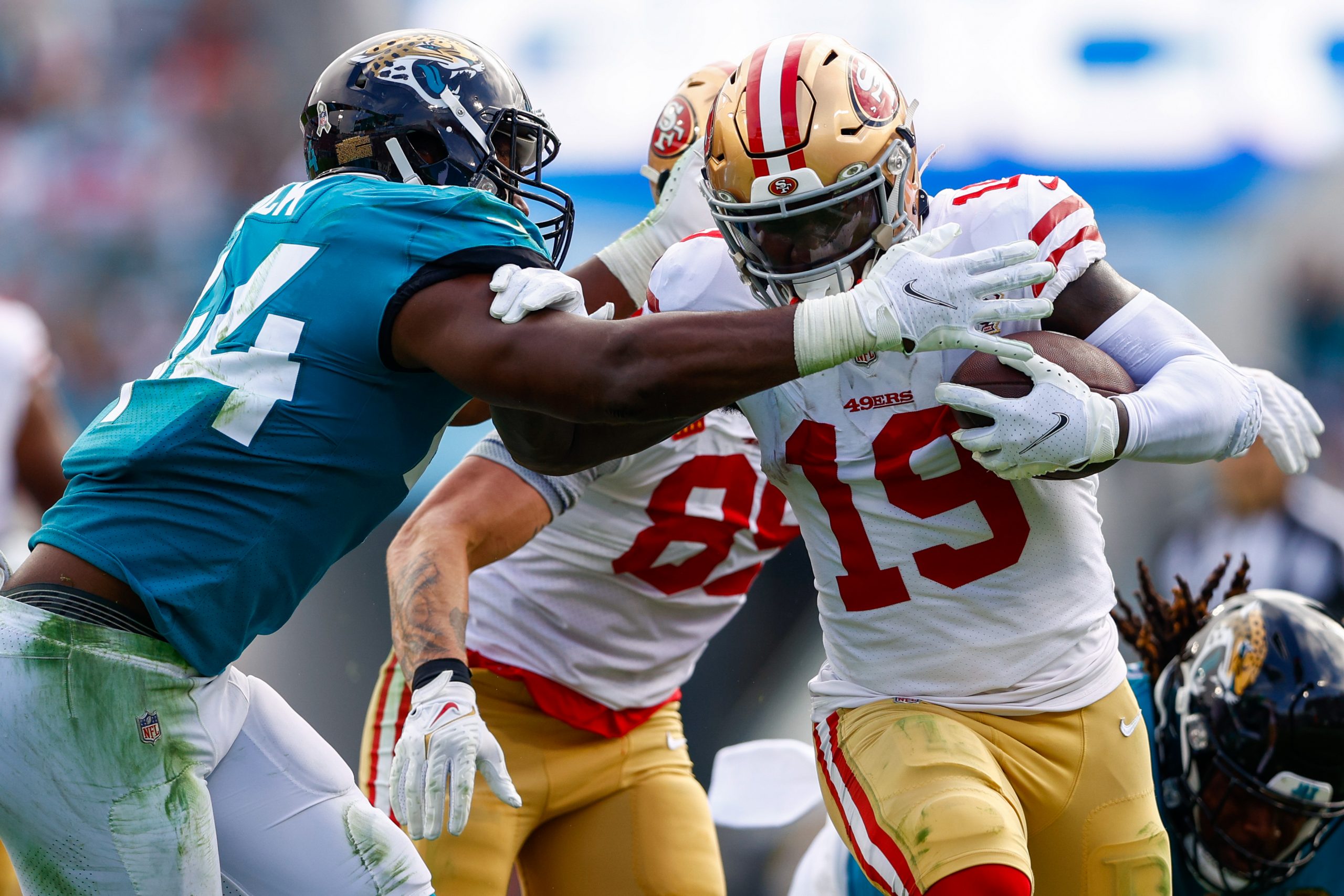 The 49ers are finally back in action Sunday after their bye week. They'll open the second half of their season across the country in Jacksonville for a 10:00am Pacific Time kickoff.
With the early window, a matchup of two playoff teams, and coast-to-coast appeal, 49ers fans across the US shouldn't have trouble getting the game on TV.
A map via 506 Sports shows how wide the Fox coverage is of 49ers-Jaguars, with that game being represented by the red color:
Saints at Vikings is in blue and will get plenty of run as well in the South and Midwest on Fox. The Browns-Ravens matchup on Fox will only show in the green areas.
Joe Davis and Daryl Johnston will be on the call for the 49ers-Jaguars game in what might be the best game on the entire Week 10 slate.
Share This Story, Choose Your Platform!