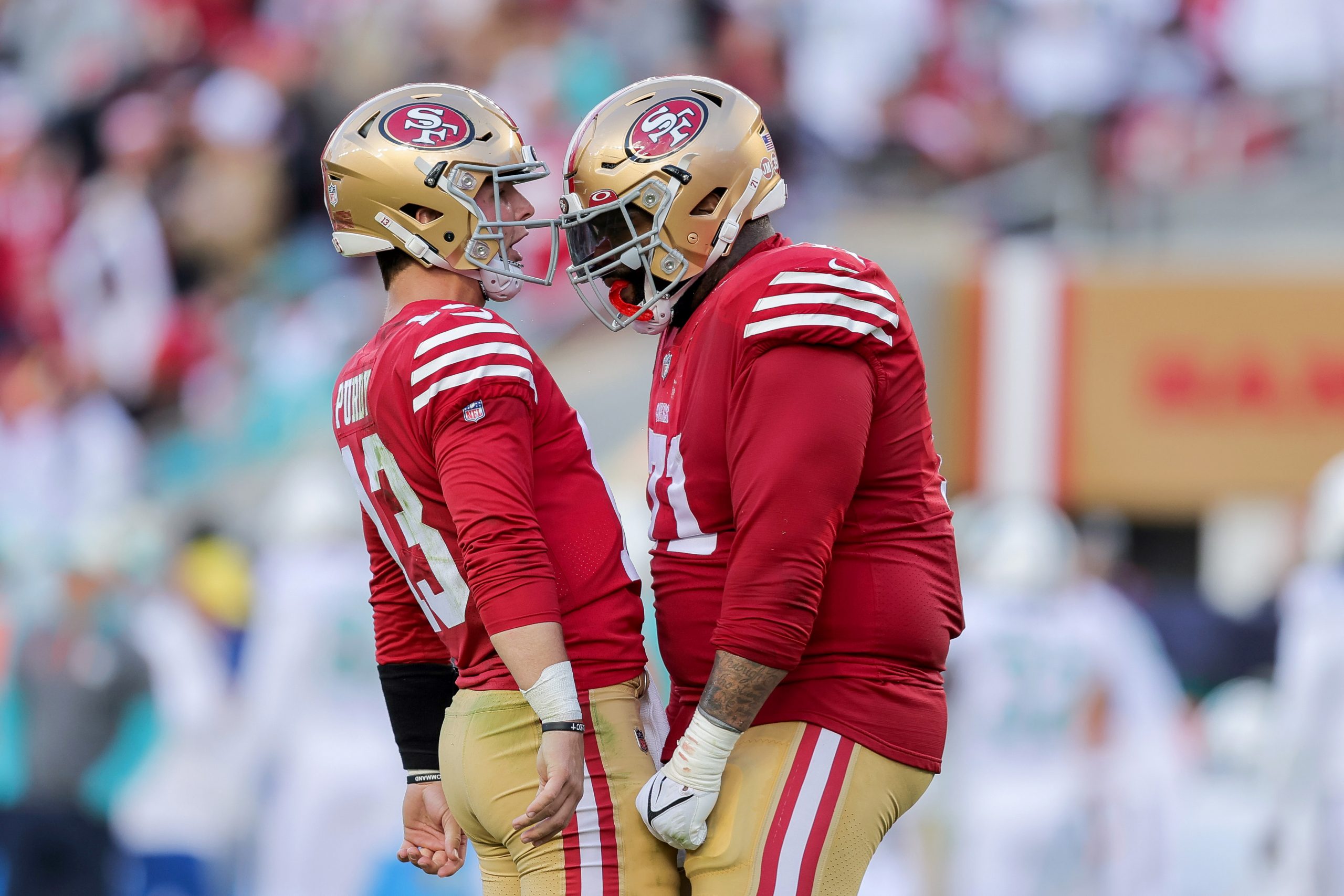 The 49ers will have their health mostly intact when they take on the Jaguars on Sunday. Left tackle Trent Williams and defensive tackle Javon Hargrave are both active after being listed as questionable on the Week 10 injury report.
Wide receiver Deebo Samuel will also return, although he was not on the injury report and was expected to play.
Here's who is not active for San Francisco:
QB Brandon Allen (third QB)
TE Brayden Willis
RB Ty Davis-Price
LB Demetrius Flannigan-Fowles (ankle)
LB Jalen Graham
LG Aaron Banks (toe)
DT Kalia Davis
There aren't any real surprises on the list of inactives. Banks is out at least a couple more weeks with a toe injury he sustained in Week 8. He was ruled out Friday. Flannigan-Fowles was listed as questionable with an ankle injury and he will not play. Practice squad LB Curtis Robinson is up and will take over the special teams vacancy.
Share This Story, Choose Your Platform!