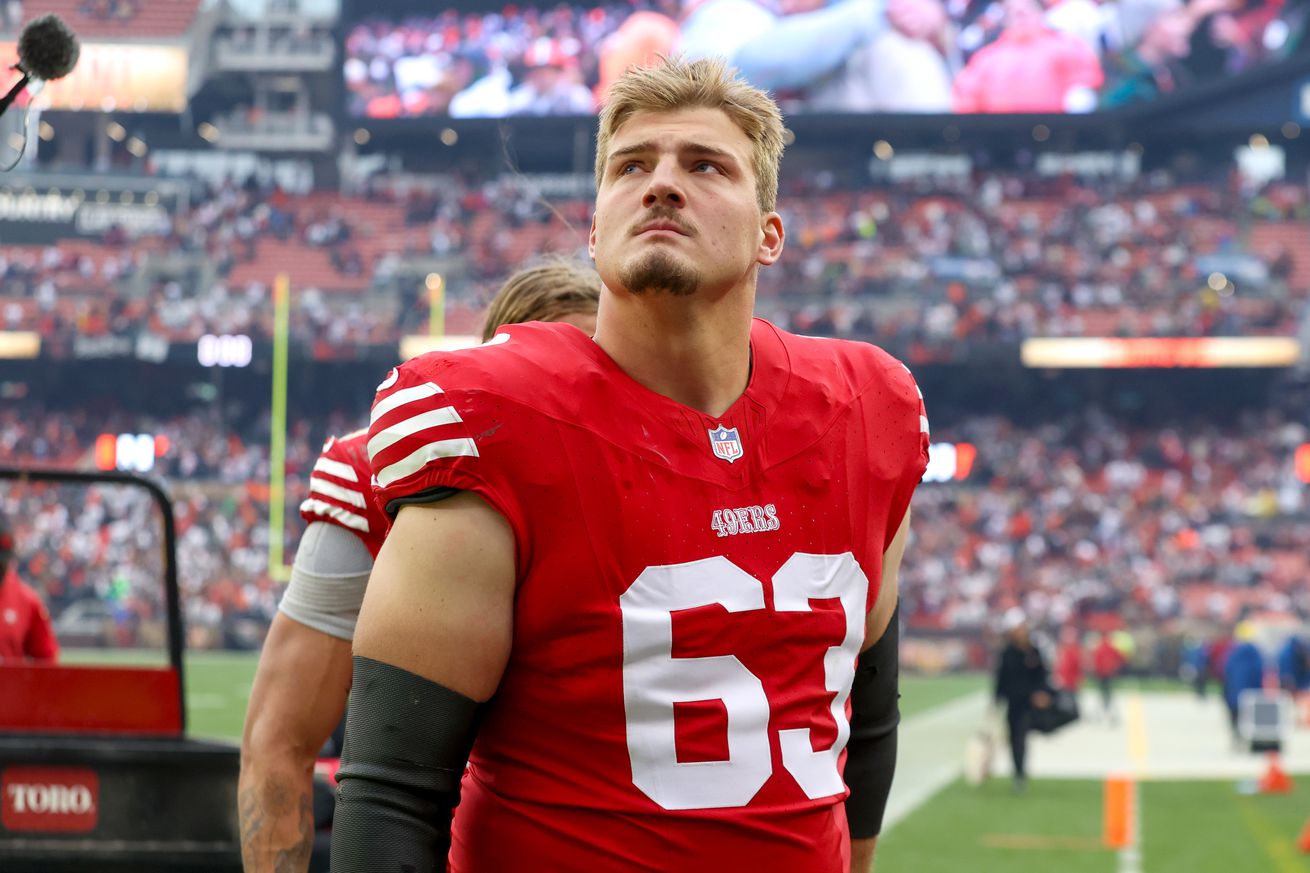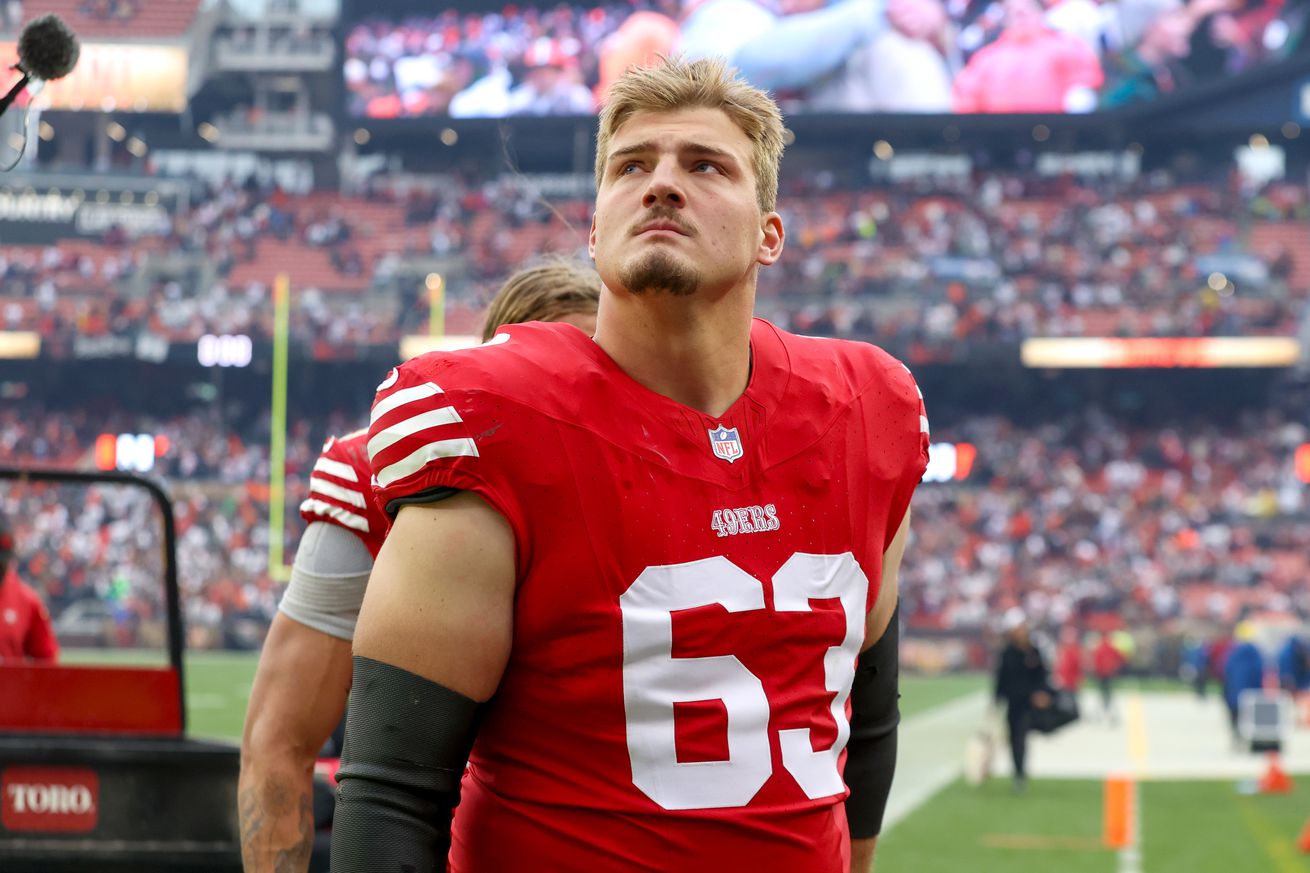 The 49ers will have to sign another offensive lineman
San Francisco 49ers head coach Kyle Shanahan provided injury updates to the media ahead of Wednesday's practice.
Did not practice:
LT Trent Williams – vet day/ankle
OL Nick Zakelj – biceps
Limited:
LB Demetrius Flannigan-Fowles
RT Colton McKivitz – ankle/knee
Zakelj suffered a torn bicep during the game. Here's Shanahan explaining his injury:
"It wasn't like your normal tear. It was a little one that was high. He complained about it all day. We sent him in. It had a slight tear. He had a couple of opinions. They said it was only going to get worse. So we had to do the surgery."
The 49ers must promote an offensive lineman to the active roster. Shanahan said he doesn't know who that is yet and the team may try out another lineman.
Shanahan said that the newly signed members to the practice squad, Henry Byrd and Jesse Davis, are both options to play guard and center, like Zaeklj. The 49ers also have Ilm Manning and Corey Luciano.
Shanahan, on the Niners options at offensive line: "Anybody that's in our building are our options. We'll see if any other are added this week."
Shanahan ruled out Aaron Banks for Sunday's game, as he's still recovering from a turf toe injury.
Jaylon Moore and Matt Pryor are both preparing to play right tackle if McKivitz is unable to play.
Share This Story, Choose Your Platform!