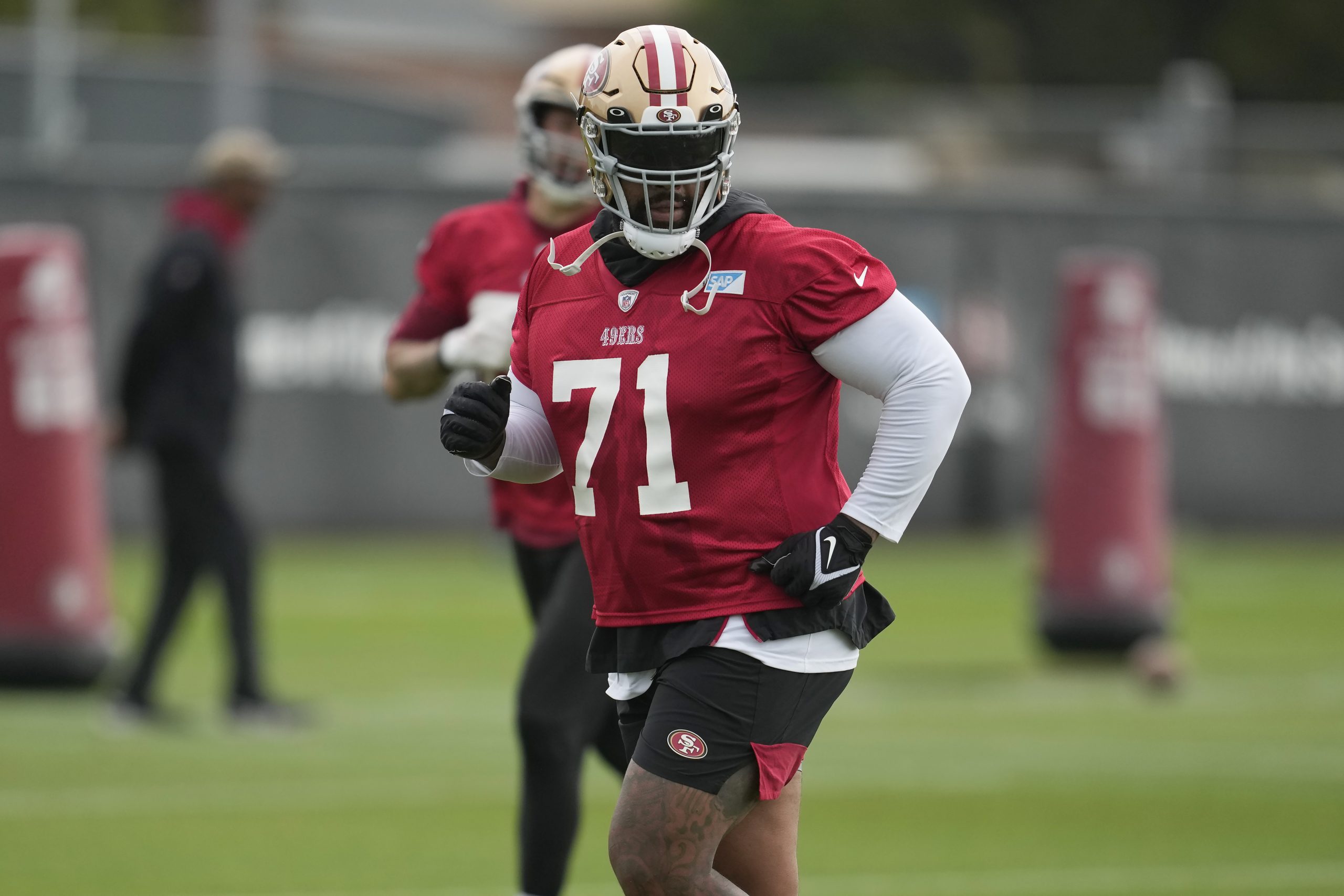 The 49ers began their week of on-field preparation for the Tampa Bay Buccaneers without any major surprises on their participation report.
Three offensive linemen were absent from Wednesday's sessions including left guard Aaron Banks (toe), left tackle Trent Williams (ankle, rest) and reserve interior OL Nick Zakelj (biceps). Banks is still nursing an injury he suffered in Week 8, and Williams is getting his normal veteran day off while also aiming to get healthier on the ankle he injured in Week 6. Zakelj tore his biceps in Week 10 and was placed on IR. He will be out for the year.
In a bit of good news linebacker Demetrius Flannigan-Fowles (ankle) and right tackle Colton McKivitz (ankle, knee) were both limited. Flannigan-Fowles missed Week 10 and McKivitz was hurt during the game. A limited practice to start the week isn't a guarantee either player will suit up Sunday vs. Tampa Bay, but early participation is a good sign.
The trio of players whose practice windows were opened the Monday before Week 10 were all full participants. That group includes defensive end Robert Beal (hamstring), cornerback Darrell Luter (knee) and CB Samuel Womack (knee). With Brendel going on IR the 49ers have an open roster spot that could conceivably be filled by one of the players that's coming off an injured list, although head coach Kyle Shanahan indicated that spot would likely be filled by one of the team's practice squad offensive linemen.
Share This Story, Choose Your Platform!