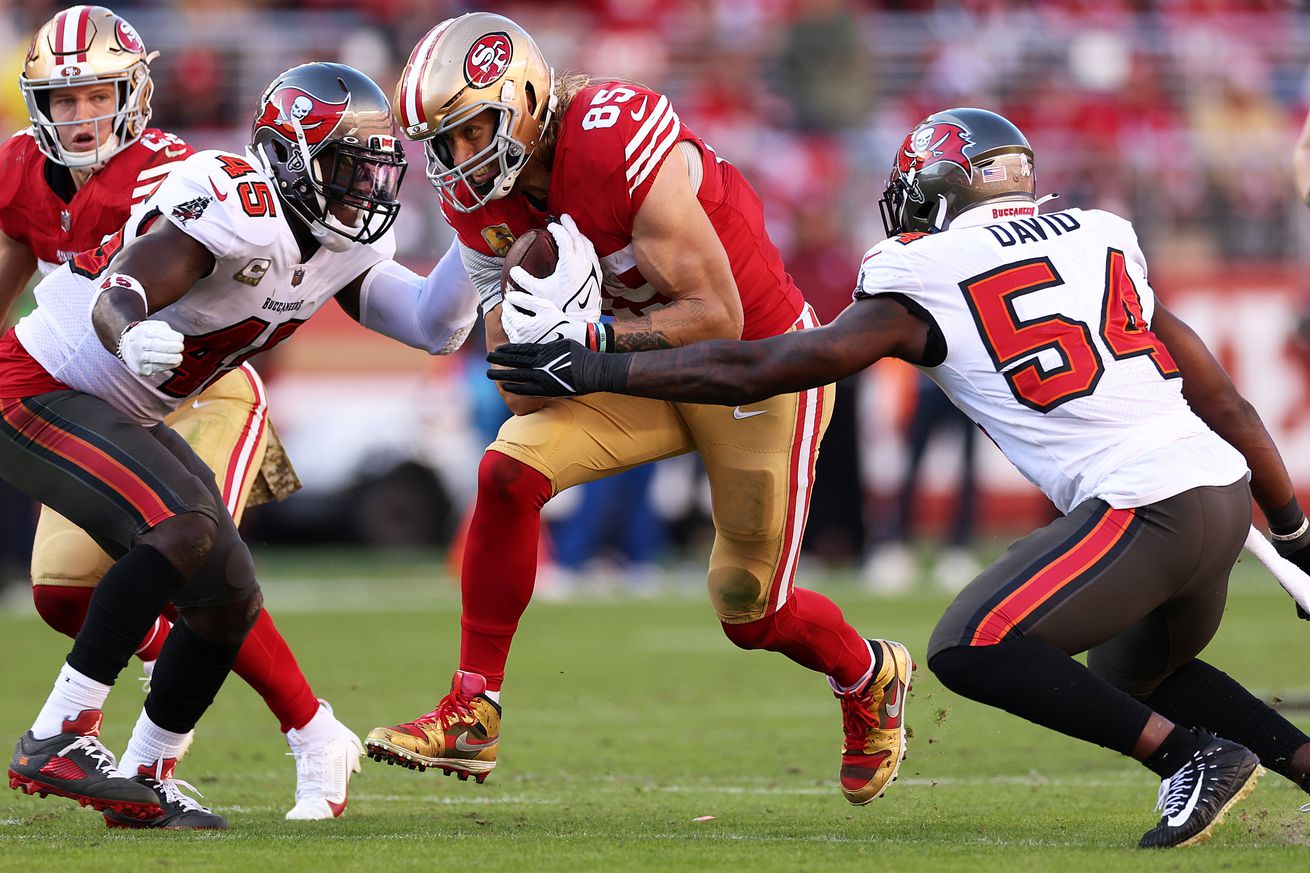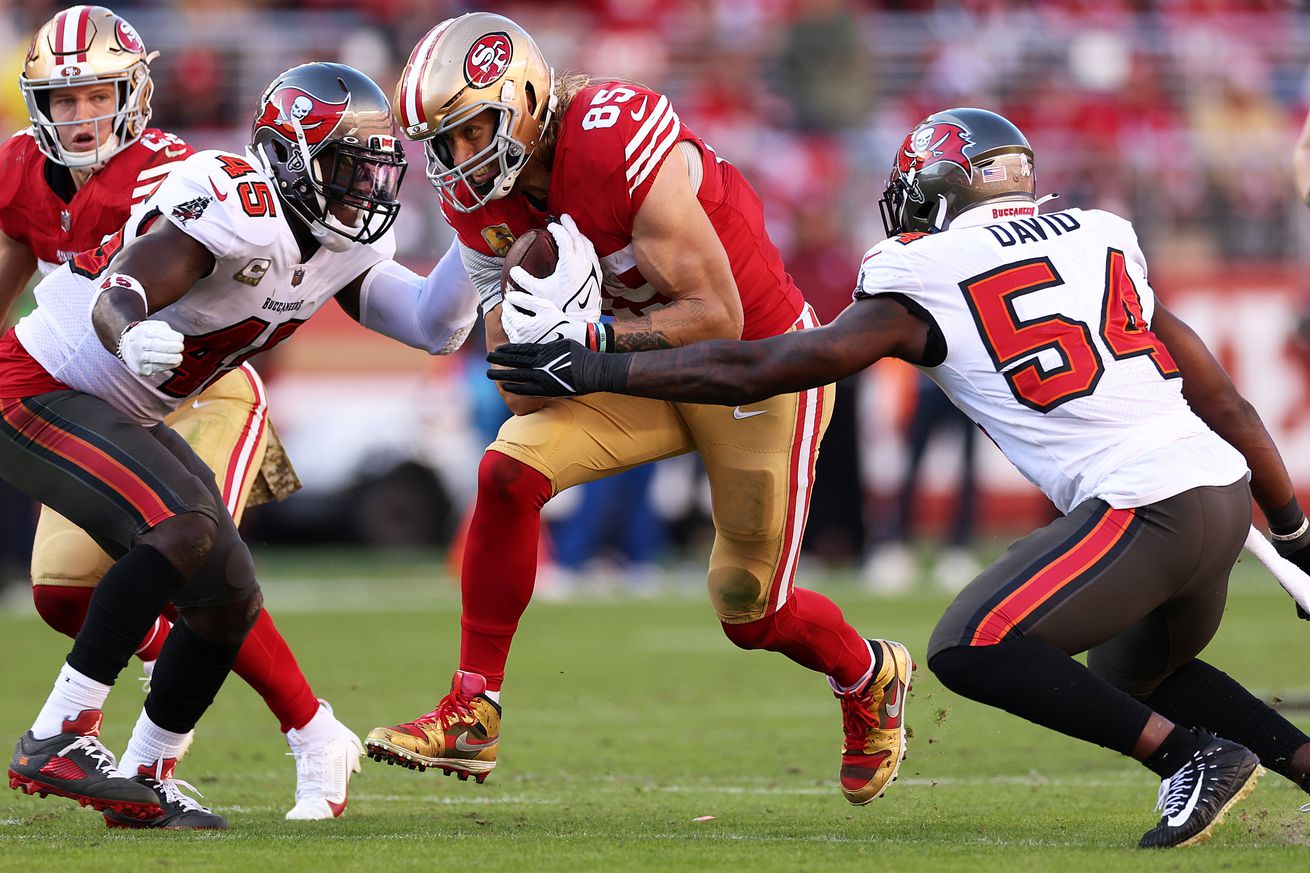 Let's hope the Niners clean things up in the second quarter
The Bucs made their way into San Francisco's territory within four plays, thanks to an impressive throw by Baker Mayfield to Trey Palmer for a gain of 17 yards. Charvarius Ward was in the ideal position, but it was one of those plays where good offense beats good defense.
A Nick Bosa offsides penalty gave the Bucs a more manageable down. Then, Baker scrambled for a first down. It seemed as though the 49ers would get off the field after Arik Armstead beat a pair of Buccaneer offensive lineman for a sack. But the Niners left the middle of the field wide open on 2nd & 19, and Cade Otton gained 27 yards.
Tampa ran an end around to gain 17 yards. Then, from the 1-yard line, Mayfield found Mike Evans for a touchdown to make it 10-7.
Brandon Aiyuk took a pass from Purdy 37 yards to put the 49ers in scoring position with 1:33 remaining in the first half. He inexplicably stayed in bounds on his next reception, which forced the offense to use their second timeout.
Moody would kick another field goal to the score 13-6 headed into half.
Share This Story, Choose Your Platform!