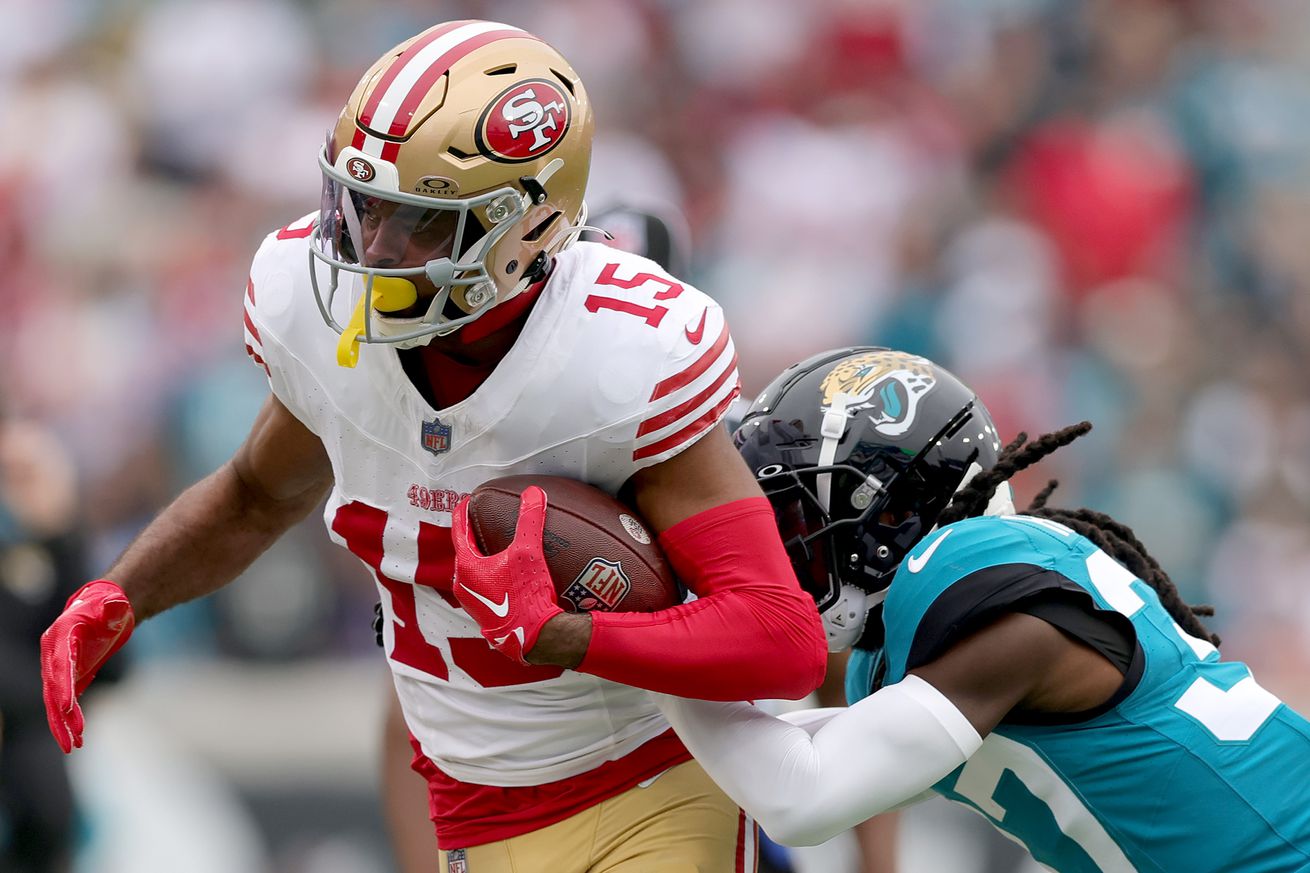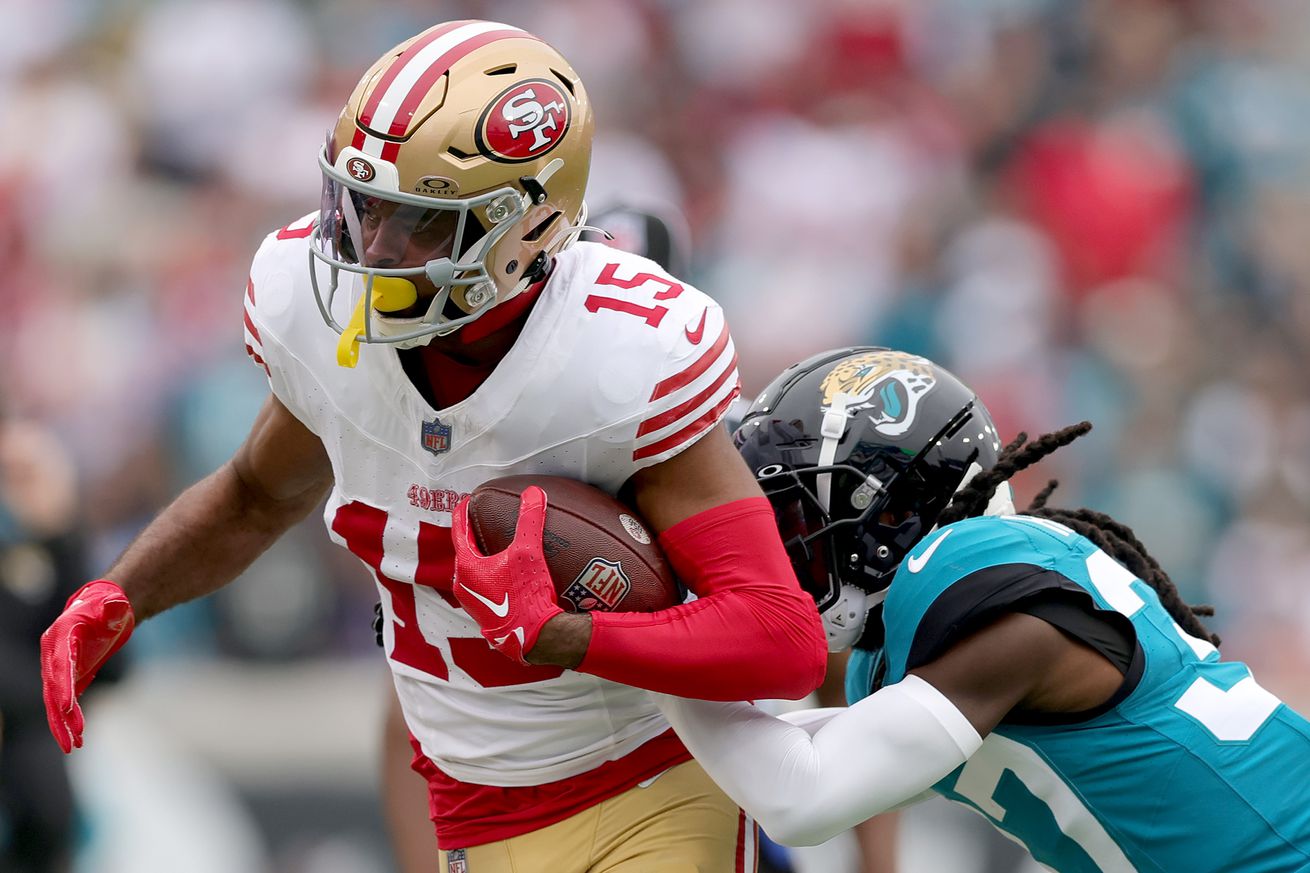 It was a promising first quarter for the road team
Steve Wilks came out of the bye week with much-needed changes. Javon Kinlaw started the game as the fifth defensive lineman as opposed to a third linebacker or fifth defensive back.
Then, on second down, Ambry Thomas, yes, that Ambry Thomas, came onto the field when the Niners elected to go into their nickel defense. Arik Armstead's sack on third down forced a three-and-out.
After the Jaguars failed to gain a yard on their first drive, the 49ers marched 57 yards in just over two minutes after George Kittle was wide open for 29 yards. Purdy had one of those, "no, no, yes!" throws in the back of the end zone to Brandon Aiyuk to give the Niners a 7-0 lead.
San Francisco's defense had similar success in their second series. Chase Young saw the field, and that allowed Wilks to move Nick Bosa around and line him up over the center. Pressure once again got to Trevor Lawrence, as Javon Hargrave brought Lawrence down to force a second consecutive three-and-out.
The Jaguars picked up a first down on the ensuing drive. Arik Armstead walked off the field gingerly with a noticeable limp. The replay showed Armstead getting tripped by a Jacksonville offensive lineman. Arik returned on third down, and Jacksonville punted for the third consecutive series.
It looks like the 49ers offense would pick up another first down, but a rare offensive pass interference was called on Brandon Aiyuk. The Niners couldn't overcome the penalty and were forced to punt for the first time.
Share This Story, Choose Your Platform!