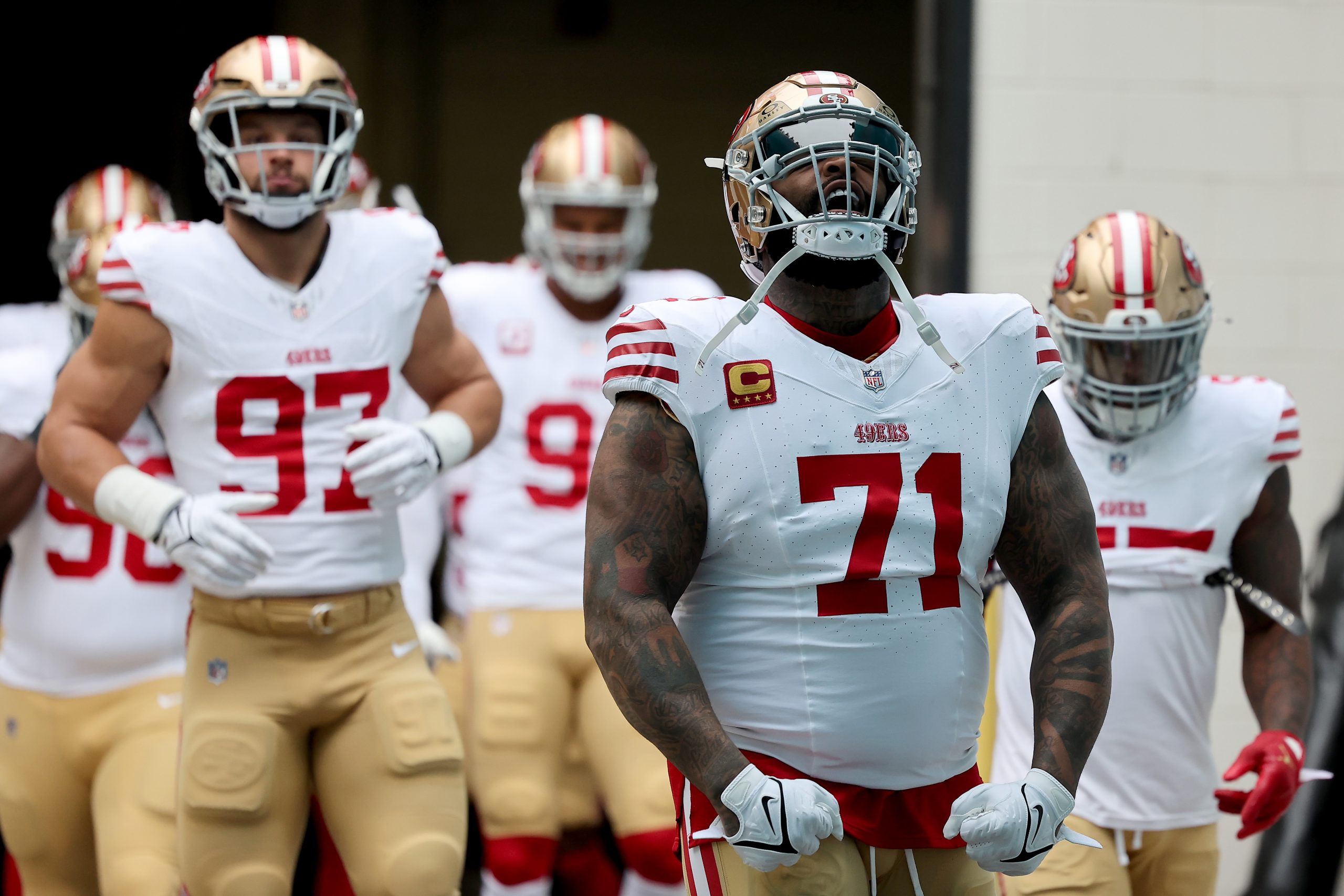 The 49ers' offensive line will be almost fully intact Sunday when they host the Buccaneers at Levi's Stadium.
After the week began with left tackle Trent Williams missing practice and right tackle Colton McKivitz getting a limited designation, it appeared San Francisco might be down a trio of starters on the offensive front. Neither player appeared on the injury report for Sunday's showdown.
Here's the full report:
Share This Story, Choose Your Platform!