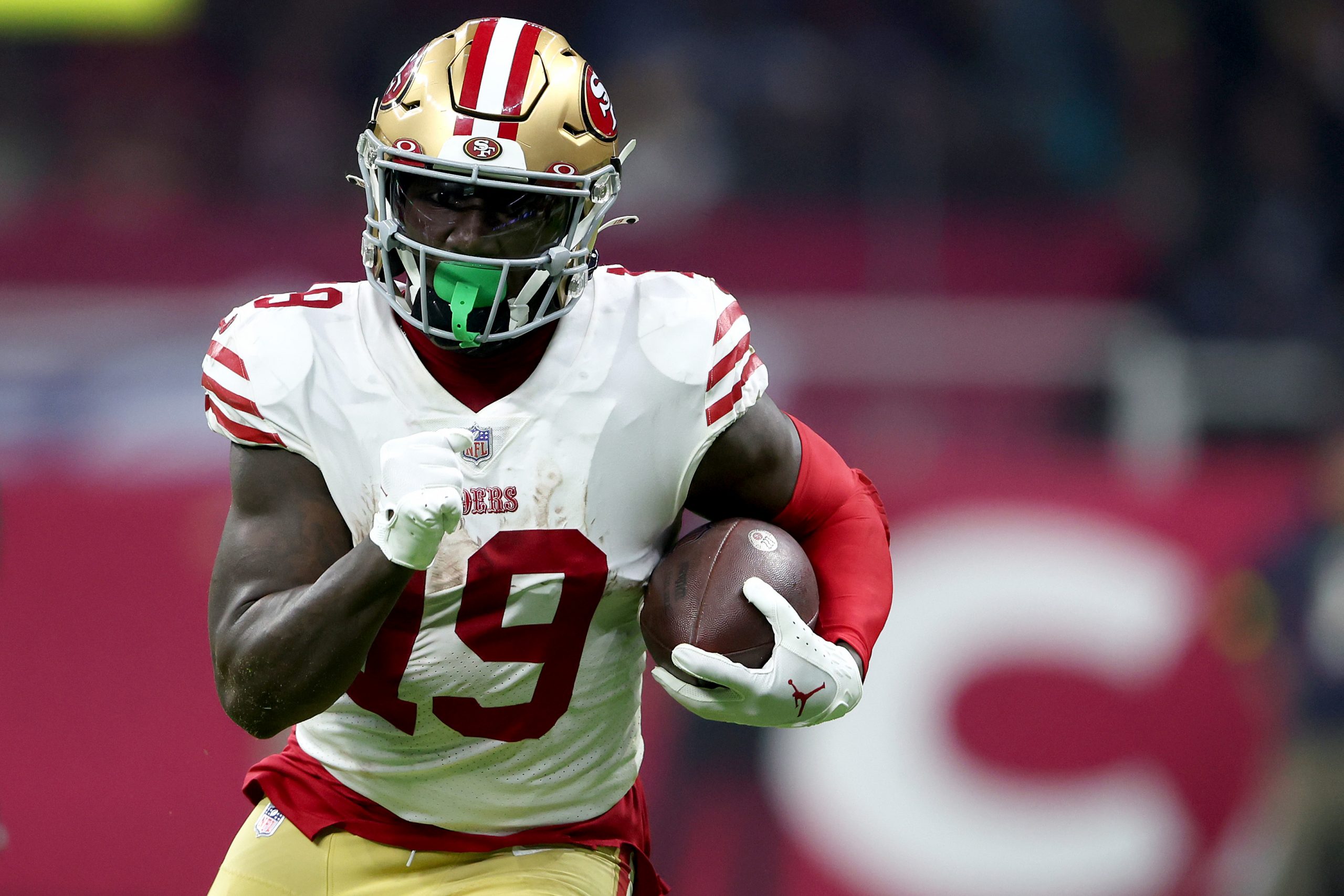 It sounds like 49ers wide receiver Deebo Samuel will be back with the team when they return from their Week 9 bye, and he'll do so with a new teammate. San Francisco ahead of Tuesday's deadline acquired defensive end Chase Young from the Washington Commanders.
Samuel in an interview on 'Up and Adams' with host Kay Adams talked about his reaction to the trade.
"It's just crazy all the guys we've got on the D-line," Samuel told Adams. "And just to add him and just the impact his career that he done had so far. Just for him to be a part of the team is kinda, you know what I'm sayin, amazing. We already got good guys out there on the D-Line right now, just to add him is an extra little up that I think we need."
It didn't take long for Samuel to reach out to the team's newest defensive lineman. He said he stopped his on-field workout to reach out to Young.
"I actually called him after I got the news because I was out there on the field working out," Samuel said. "I was like, 'bro, you ready to come out here?' And he was like, 'man I was just on the massage table and just get a call that I was going to the Niners. I was like (expletive) man I'm ready to go.'"
Complementary football has been key for the 49ers during their deep playoff runs in three of the last four years. Samuel and Young could be a duo that helps San Francisco get back to that after struggling with it the last three weeks.
Samuel should help an ailing 49ers offense in a variety of ways, while Young should bolster a pass rush that's had a hard time getting quarterbacks on the ground.
Their first chance to practice together will be ahead of Week 10. There'll be a bonus practice early in the week, then the club will begin its real practices Wednesday and it sounds like both Samuel and Young will be in attendance.
Share This Story, Choose Your Platform!