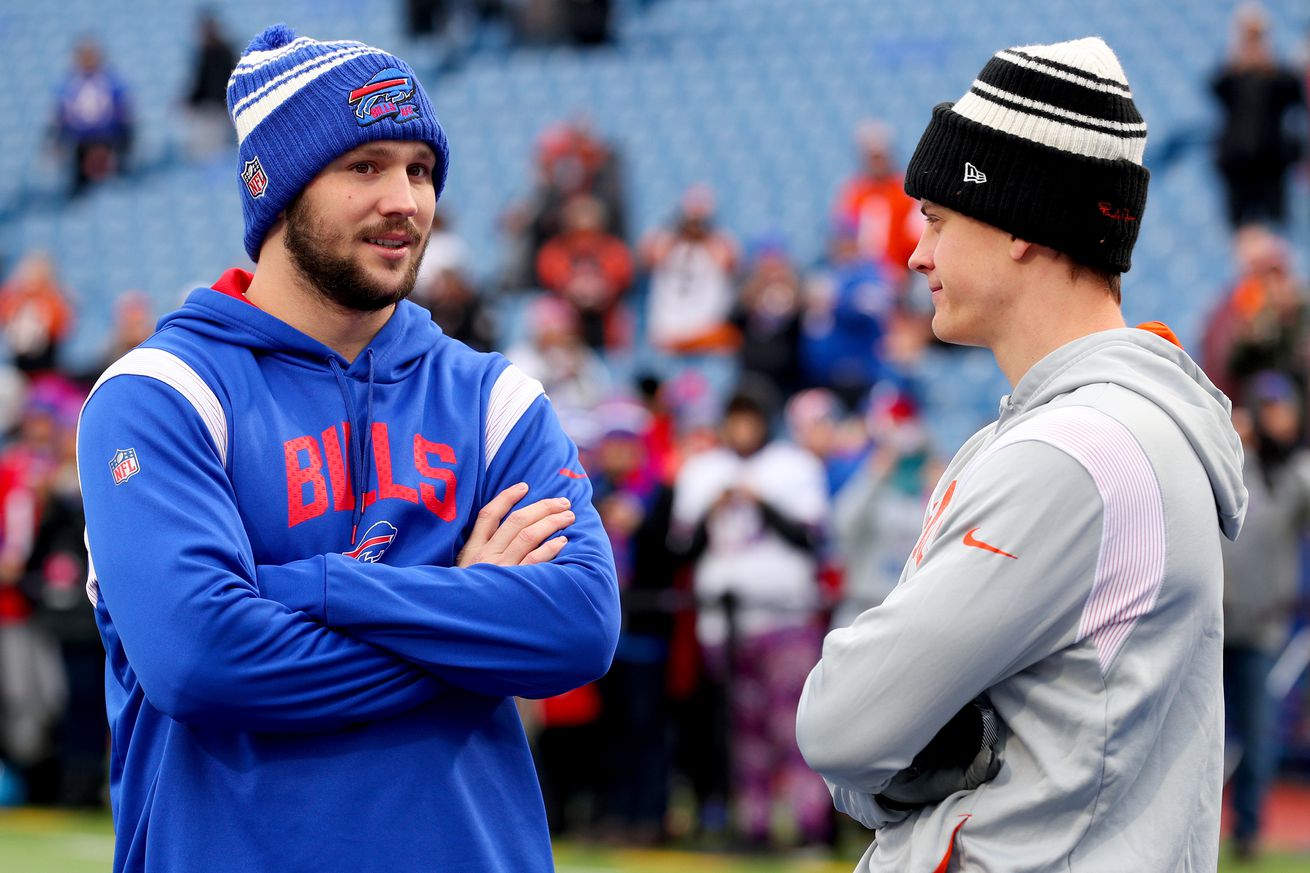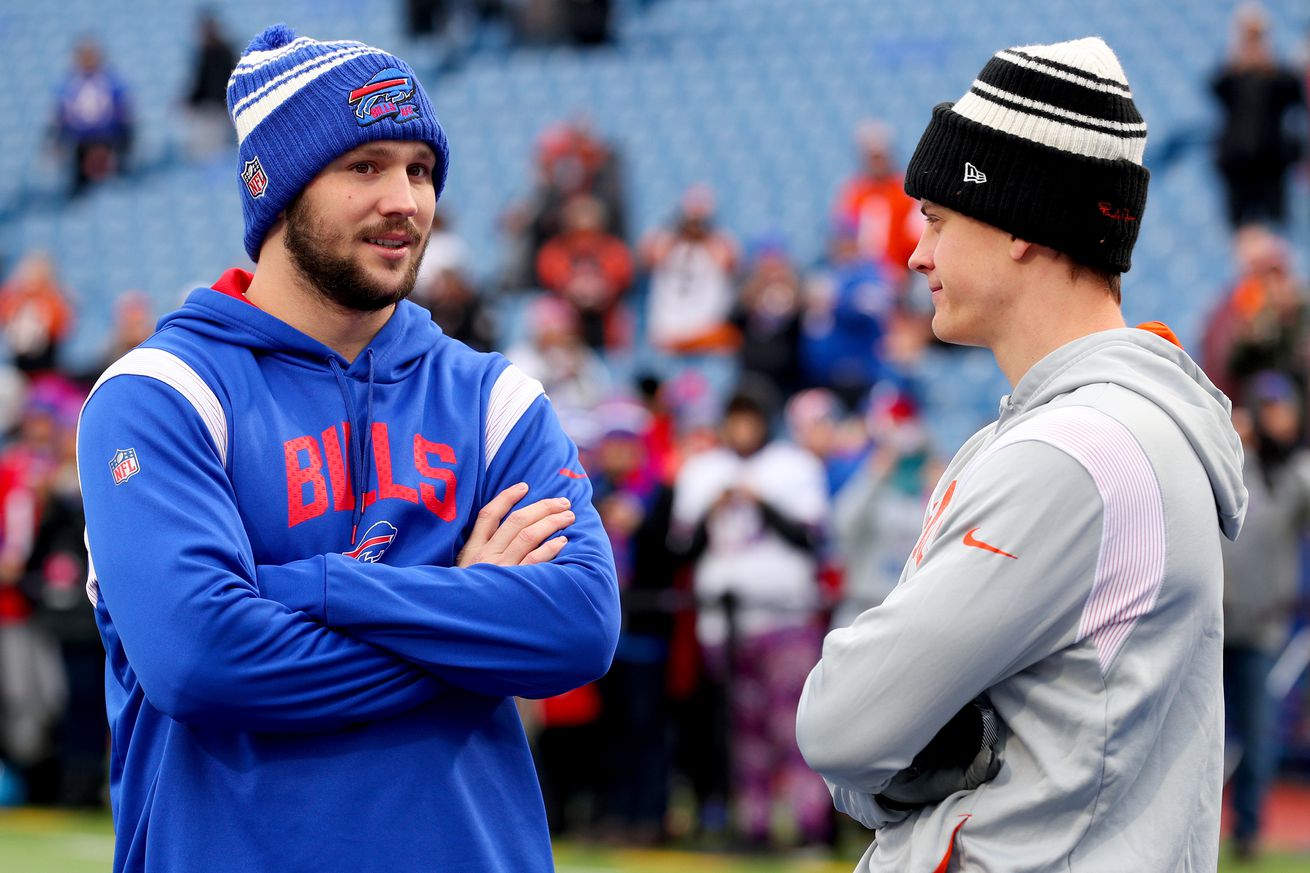 Expect a high scoring game with these two quarterbacks
The good news for the 49ers is that the Seattle Seahawks lost today. The AFC had their way with the NFC today, and the Vikings upset the Falcons. So, multiple losses jumbles the NFC playoff picture and doesn't allow a team to gain an extra game on the Niners
Tonight we'll see a familiar team in the Cincinnati Bengals. Since their bye week, the Bengals offense has transformed to the one we've become accustomed to seeing during the past couple of years.
Joe Burrow is healthy, as he proved last week. It'll be a tough matchup for the Bills defense because the way you get to Cincy is by overwhelming Burrow with pressure. Buffalo cannot rush the passer.
Josh Allen and his heroball antics should be in full force in a primetime game. Allen is the kind of quarterback who can make the Bengals defense pay. Dalton Kincaid should have a field day against these Cincinnati safeties.
This should be a higher-scoring game with the team that has the ball last winning. 31-27, Bengals.
Share This Story, Choose Your Platform!