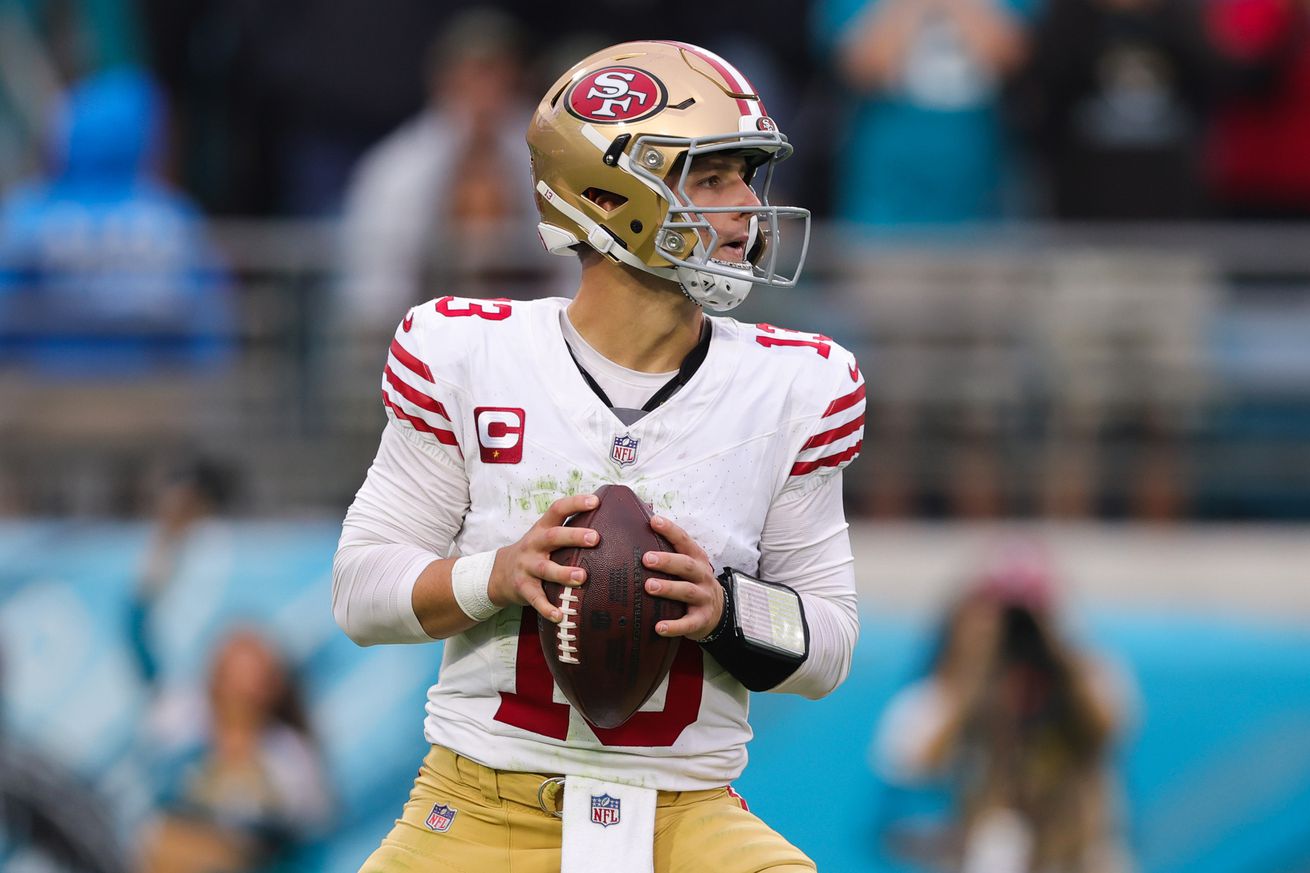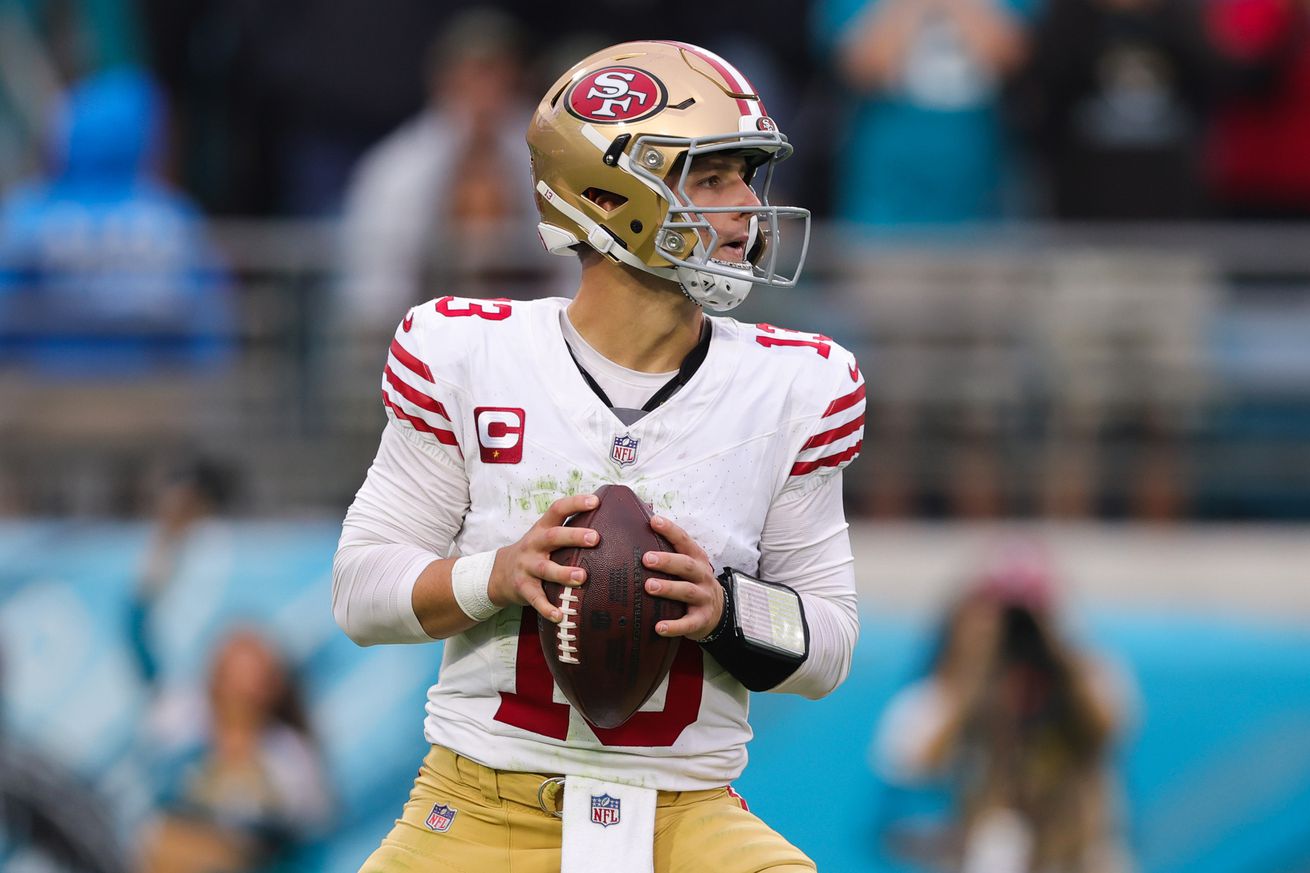 Statistically, Purdy is among the top deep ball throwers in several categories.
We've gone from watching a quarterback who rarely pushes the ball down the field to one who would rather throw the ball deep than throw a checkdown.
Against the Jacksonville Jaguars, Brock Purdy threw the ball beyond 20 yards six times. He completed all six passes for 163 yards, three touchdowns, and was credited for two "big-time" throws from PFF.
On the season, Purdy has 37 attempts behind the line of scrimmage. He's thrown the ball over 20 yards 30 times. Even on plays where he ends up throwing the ball underneath, you can tell that Brock is hunting the deep ball:
A good look at Brock Purdy's processing/accuracy. You can see him look at Aiyuk deep & load up to throw for a split second. but he switches gears & hits Deebo in stride.

It's another example of Purdy playing on time and how he helps keep the 49ers offense ahead of the chains. pic.twitter.com/2MwVlZzsws

— KP (@KP_Show) November 14, 2023
He's completed 20 of those 30 attempts, and two of those have been drops.
That 66 percent completion percentage is six points higher than the quarterback in second place. When you adjust for the drops, that number jumps to 73 percent. He's also thrown the second most touchdown passes over 20 yards and has the second-highest passer rating.
Purdy's aggressiveness and willingness to push the ball down the field is the 49ers have the best passing offense in the NFL by a comfortable margin. The Texans are second in passing DVOA at 47.9 percent. San Francisco sits at 66.6 percent. And that's going against the sixth-toughest schedule.
Critics are quick to point out Purdy's supporting cast, and how you can drop any quarterback into the 49ers offense and get the same results. If that were true, it would have happened by now.
Share This Story, Choose Your Platform!