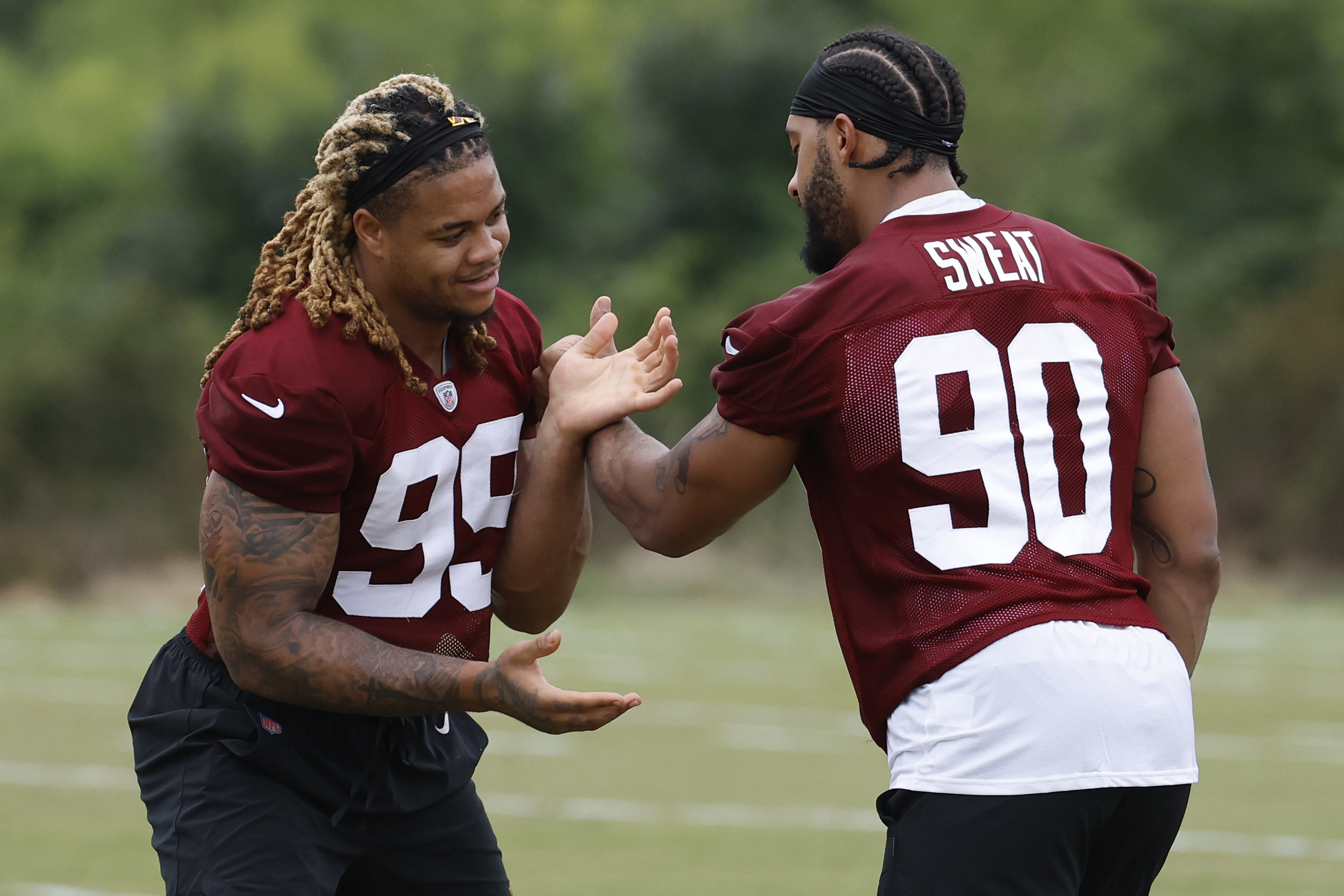 The 49ers' interest in defensive end Chase Young didn't begin at the trade deadline. General manager John Lynch and Commanders GM Martin Mayhew talked about Young a couple weeks before that. With Washington's season slipping away with losses over the last two weeks, they were open for business along their talented defensive front.
While the 49ers were focused on Young, Lynch said Mayhew also added DE Montez Sweat to the mix. San Francisco wasn't interested.
"Early on in the game, it's not in the game, in mine and Martin's conversations, it was just Chase," Lynch said on a conference call. "At some point, Martin said, 'Hey, listen for the right price, Sweat could likely be had as well.' And so, that's kind of where it was."
It makes sense that the 49ers wouldn't have kicked tires on Sweat given what he wound up fetching in the trade market. Lynch's theme of his conference call was that San Francisco wanted to improve its roster without handicapping its future draft capital. Young was had for a compensatory third-round pick, leaving the 49ers with a pair of Round 3 choices. Sweat went to the Bears for a second-round choice. Had San Francisco handed out its own second-round pick it would've left them with nothing between the first round and the end of the third round.
Sweat is a good player who certainly could've helped the 49ers. He's been healthier and more consistent than Young in his career, but San Francisco instead bet on the less costly option with plenty of upside.
Share This Story, Choose Your Platform!