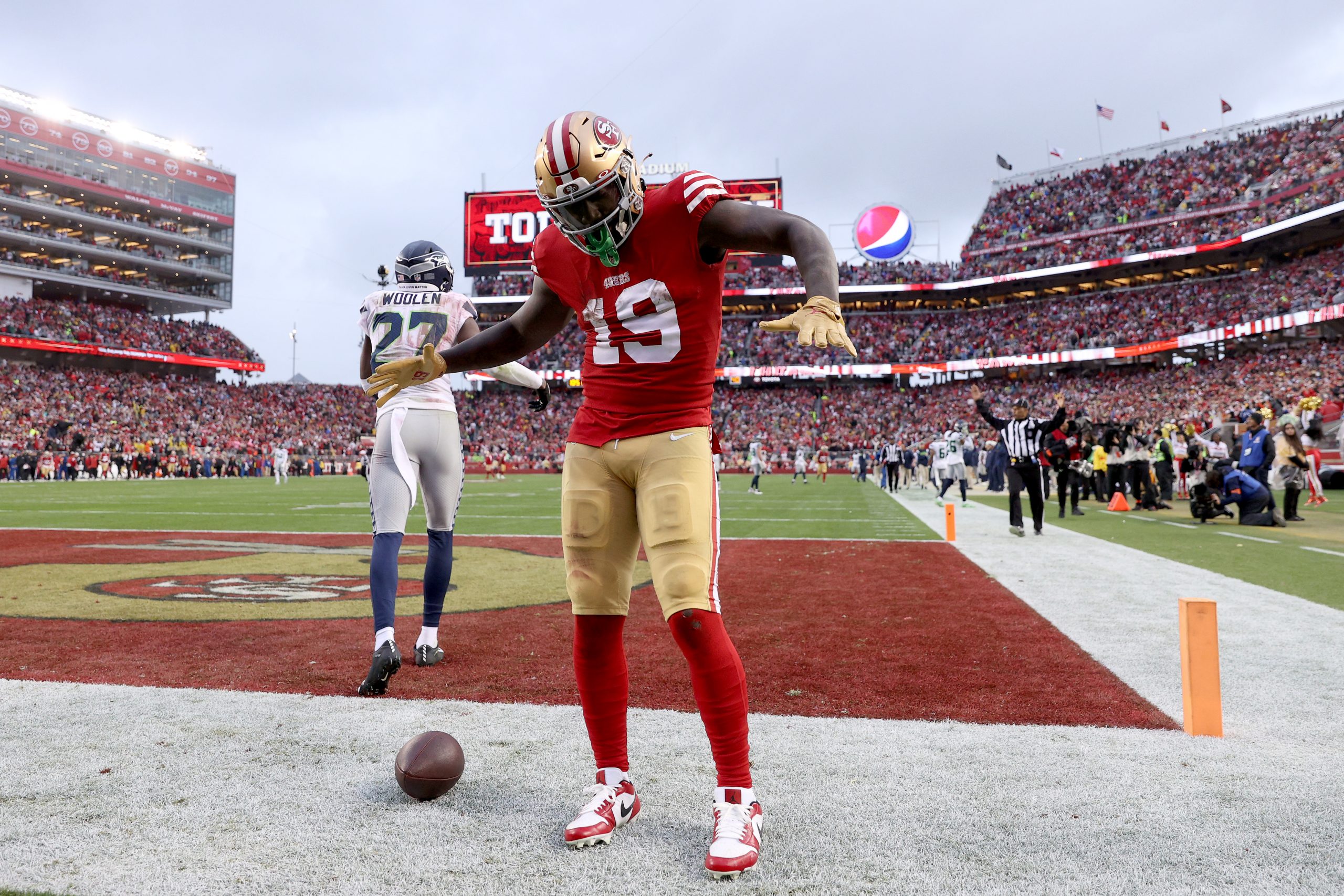 If Deebo Samuel has anything to say about it he will be back in the lineup when the 49ers take the field for their Week 10 matchup against the Jaguars after the bye week.
The star wide receiver has missed virtually three consecutive games after he suffered a shoulder fracture on the first play of the team's Week 6 loss to the Browns. He exited shortly after that opening snap and was ruled out of both Week 7 and Week 8. The bye week in Week 9 came at a good time, and Samuel told Kay Adams on her show 'Up and Adams' that he'll be back against Jacksonville.
"I am ready to go," Samuel said.
His claim isn't particularly audacious. The expectation when he was ruled out for Weeks 7 and 8 was that he'd be ready to return from a hairline fracture in his left shoulder after the bye.
By all accounts (aka his own) he's on track to continue on that timeline. The team will have a bonus practice coming out of the bye week, but they won't be putting out an official practice participation report until the Wednesday before the game. At that point we'll have a better indicator of exactly how well Samuel has progressed in his return.
Share This Story, Choose Your Platform!