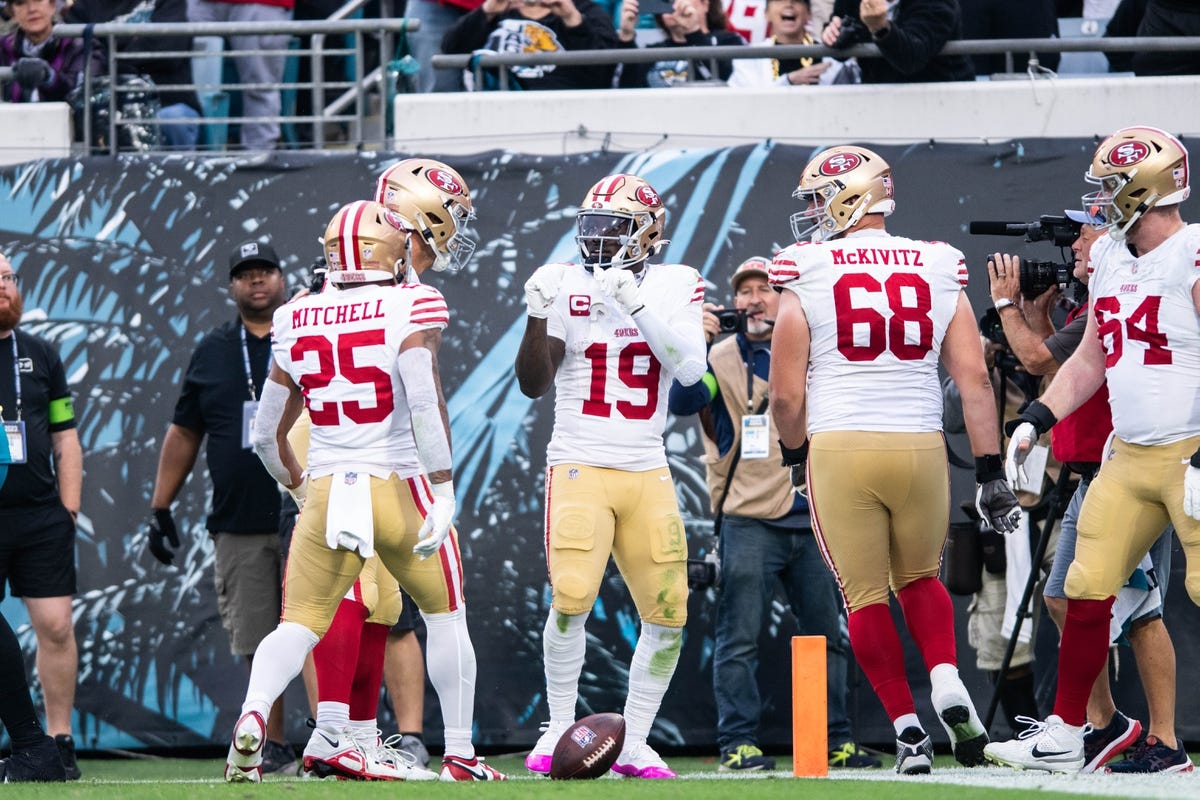 Here are the key insights and trends you need to know about Elijah Mitchell and his player prop bet options. He'll take the field Sunday starting at 4:05 PM ET on FOX. The San Francisco 49ers (6-3) and Mitchell face off versus the Tampa Bay Buccaneers (4-5) in a Week 11 matchup from Levi's Stadium in Santa Clara, California.
Catch all the NFL action on DISH!
Elijah Mitchell Week 11 Player Props
Matchup: San Francisco 49ers vs. Tampa Bay Buccaneers
Time: 4:05 PM
Date: November 19, 2023
National Football League odds courtesy of BetMGM. Odds updated Saturday at 2:16 PM ET. For a full list of sports betting odds, access USA TODAY Sports Betting Scores Odds Hub.
Mitchell Rushing Stats and Trends
Sportsbooks have set Mitchell's average rushing yards prop at 5.1 yards. He has outpaced it by racking up 12.2 rushing yards per game.
Through six games, he has not yet rushed for a touchdown.
Bet on Elijah Mitchell and other players at BetMGM.
49ers Vs. Buccaneers Stats and Trends
The Buccaneers allow 87.2 yards per game on the ground, the NFL's sixth-ranked rush defense.
This week Mitchell will face the NFL's 31st-ranked pass defense (266.9 yards allowed per game).
The 49ers are totaling 248.7 passing yards per game on offense, which ranks them ninth in the NFL. On the other side of the ball, they rank 15th, allowing 221.4 passing yards per game.
On the defensive side of the ball, the 49ers have been a top-five unit in terms of rushing yards, ranking fourth-best by surrendering just 83.1 per game. They rank sixth on offense (134.7 rushing yards per game).
The 49ers rank sixth in yards per play allowed this season (5.2), but they've been thriving on the offensive side of the ball, ranking second-best in the NFL with 6.5 yards per play.
Share This Story, Choose Your Platform!