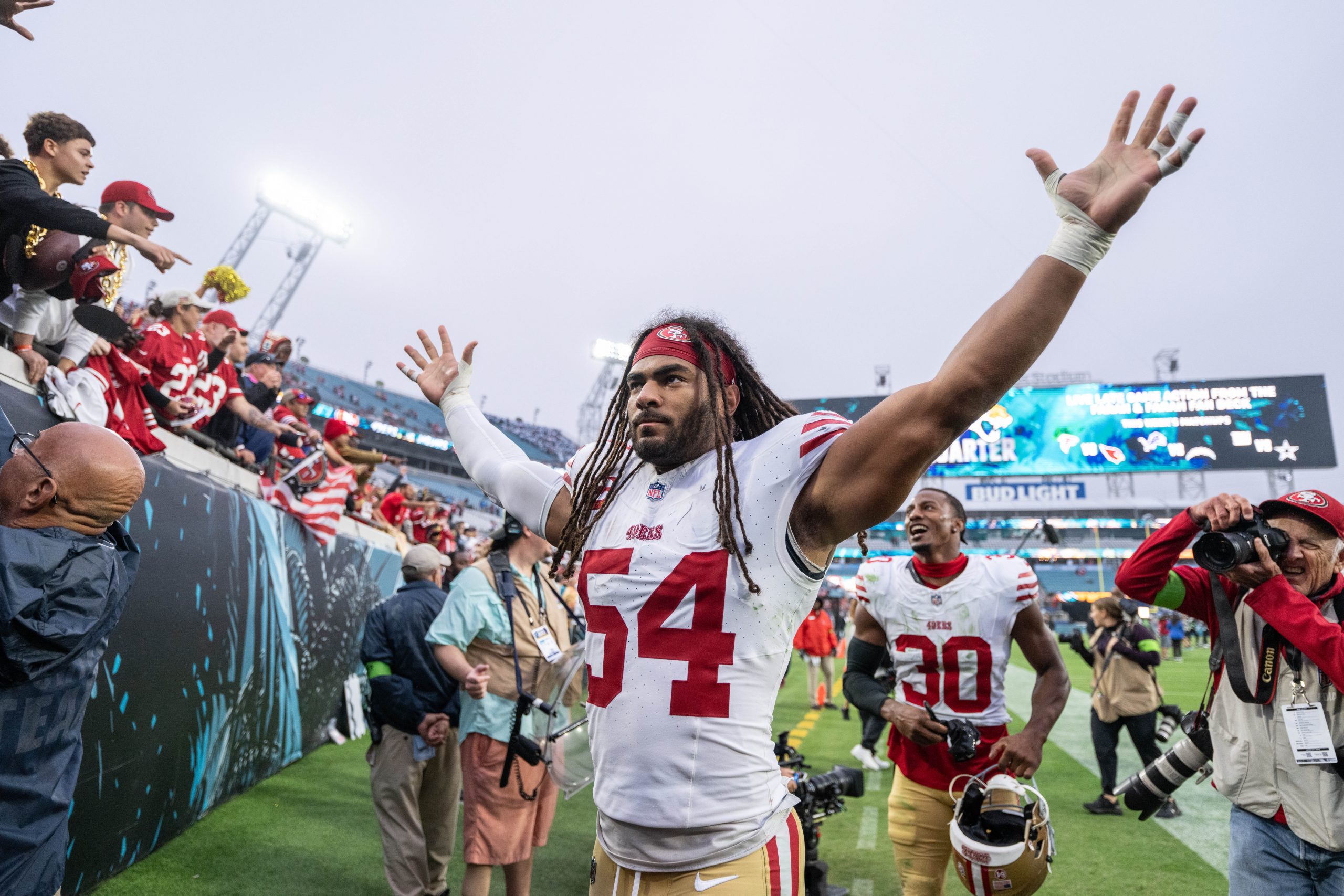 The 49ers defense responded well to defensive coordinator Steve Wilks' move from the booth to the sideline. In his first game on the field instead up up in the coach's box, San Francisco's defense allowed only 221 yards and three points in perhaps their best performance of the season.
Team captain and defensive signal caller Fred Warner in his postgame press conference talked about the adjustment from the coach.
"It was good. It was good having him down there," Warner said. "The communication was flawless, and yeah, it was good having him down there."
Communication was a big key in Wilks' decision to get out of the booth and onto the field. When he's upstairs he has to relay play calls to a coach on the sideline who then relays the plays to Warner.  Then there's the issue of direct communication between players and the DC.
Those issues would seem to make some of the team's defensive woes make sense. There have been a lack of in-game adjustments and some struggles specifically with players being in the wrong spots.
Warner said the improved communication was helpful.
"I think it was pretty similar honestly," Warner said. "I think the thing was just kinda like us just going into it we wanted to make sure the communication was good in terms of the microphone and him getting the calls to me and I thought he did a great job."
There were other things the 49ers defense needed to do well Sunday. It was better in coverage and better at getting to the quarterback, but those were likely things fixed over the bye and not a matter of where Wilks called plays.
If the improved communication was helpful, then it's likely the sideline move will be a permanent one for Wilks.
Share This Story, Choose Your Platform!