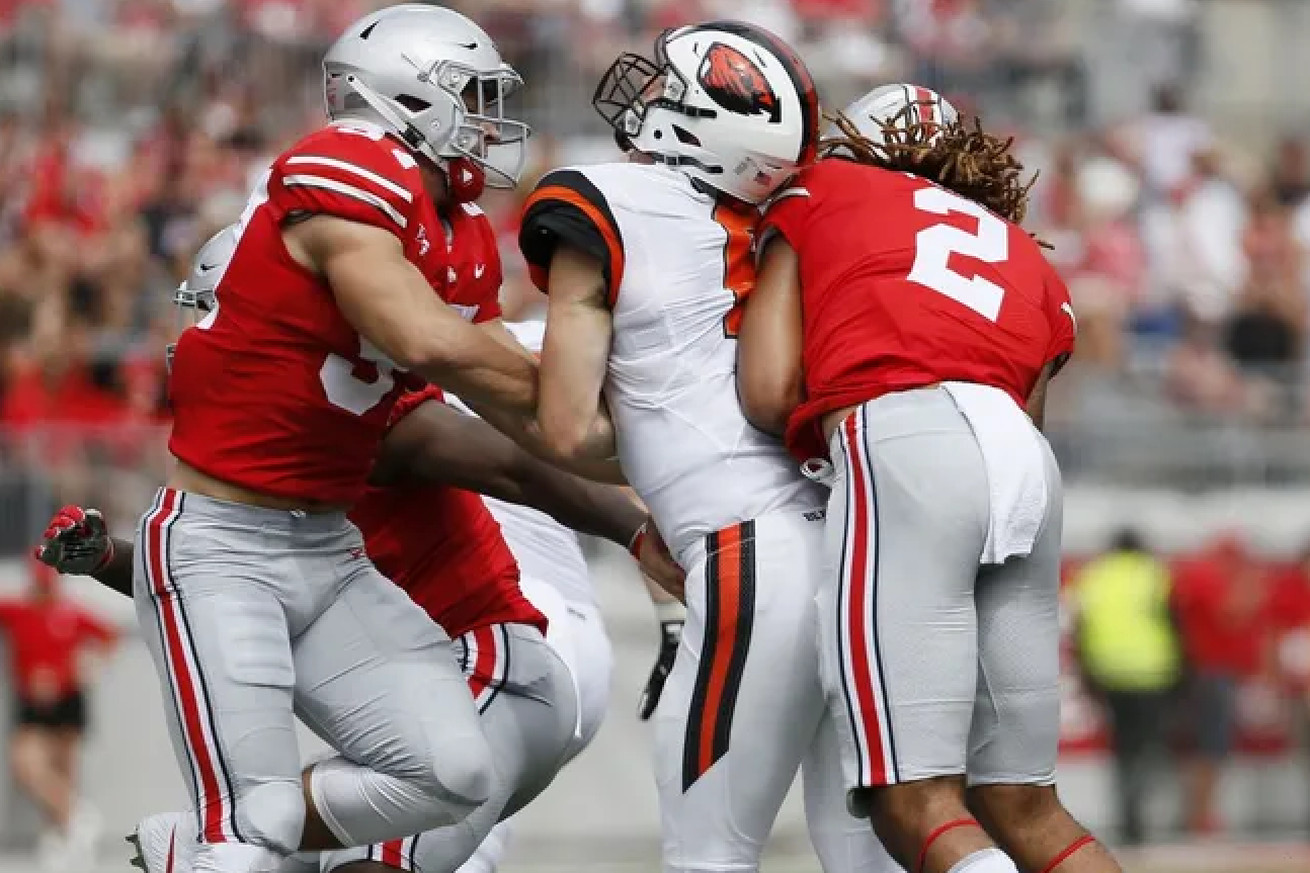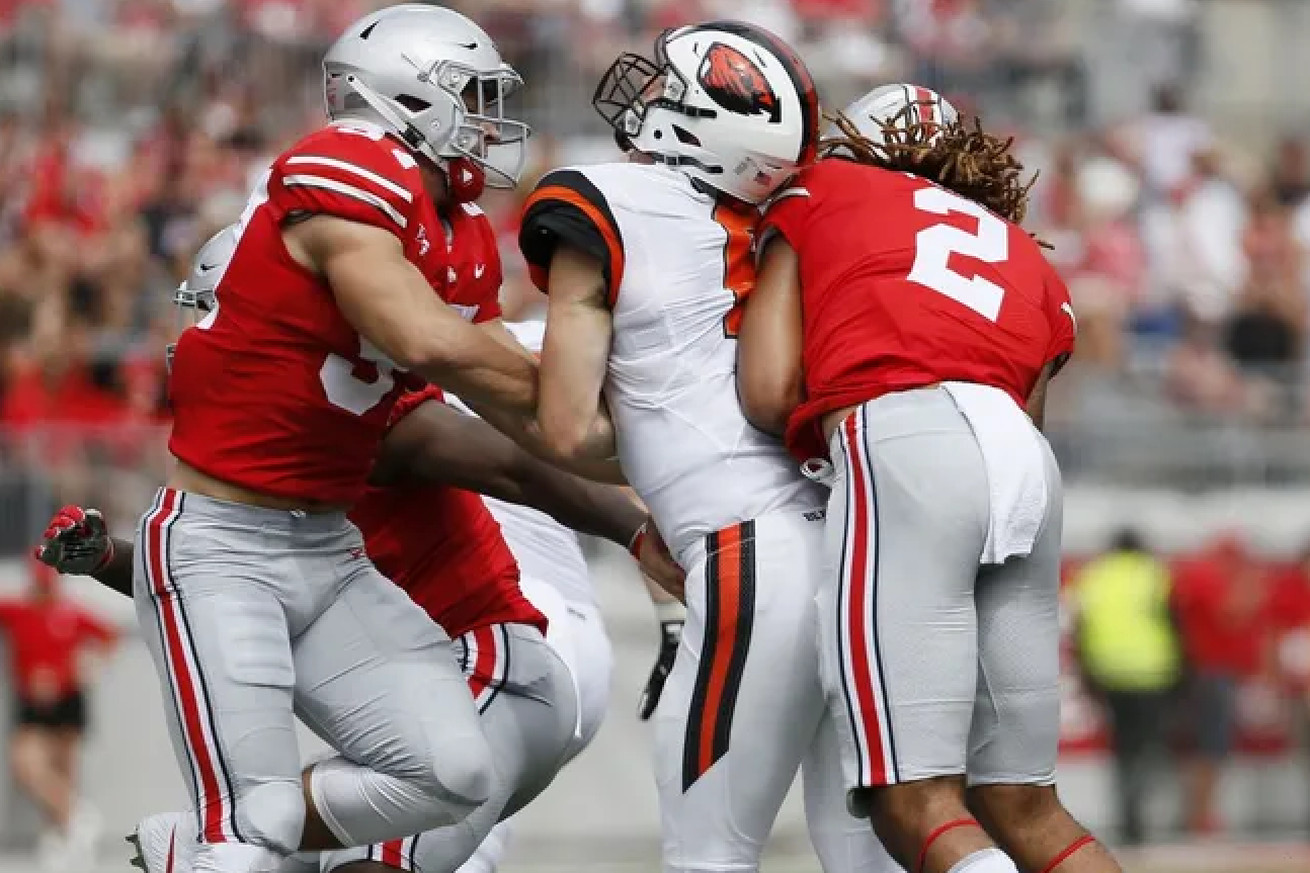 Your daily San Francisco 49ers news for Wednesday, November 1st, 2023
"For San Francisco, this is what draft picks are for, especially in a round they frequently waste them. Even if Young doesn't stay healthy, this is not enough of an investment to be seen as a major risk. He's healthy now, going into a bye week where he can adjust to their scheme, and playing perhaps the best football of his career.
Their run game, however, remains a concern, and that can be argued to be a schematic issue. Unless Young severely complicates their run defense — he profiles as an average run defender — it's hard to see a lens for this trade to be viewed negatively from their side."
Kawakami: The 49ers' trade for Chase Young is a triple-down on everything they already are (paywall)
Having a bad day? Get a defensive lineman. Need a pick-me-up? Acquire a defensive lineman. Lost a few games recently? Hurry up and trade for a defensive lineman! Is it a day that ends with a "y"? SEND ANOTHER DEFENSIVE LINEMAN HERE NOW!!!
….
This is, in a way, an expression of support for embattled defensive coordinator Steve Wilks. He hasn't been perfect in his first 49ers season, but Lynch and Shanahan are signaling that Wilks will look a lot better with Young blasting over the right tackle every passing down. And not that there's any doubt, but this is a nod to Brock Purdy, who started this season so well but has thrown four interceptions in the last two weeks, all late in the games with the 49ers needing a rally. Get Purdy into better situations and he's just fine, Shanahan and Lynch are suggesting. You do that by winning games on the defensive front.
Silver: 49ers' acquisition of Chase Young a much-needed, low-risk addition (paywall)
"Young, according to several Commanders coaches and other organizational sources, was viewed as an undisciplined player who developed bad habits such as deviating from assignments in an effort to make splash plays. His off-the-field priorities and commitment to his craft were often questioned, and he was viewed internally as a player who plateaued as a rookie."
In Chase Young, 49ers found a Nick Bosa bookend that's been missing since 2019 (paywall)
"Nick Bosa also has noted that Young had a similar mentality to him and Joey in that he's obsessed with his craft. In this 2020 interview just before Washington selected Young with the No. 2 pick, Bosa said Young has "Jadeveon Clowney's athletic ability, with coach Johnson's tutelage."
"And he works his butt off," he said. "And if he thinks something's gonna help him he's gonna work really hard at it. He's really similar to me and Joey work ethic-wise. We all just want to be the best. I mean, you couldn't go wrong picking him."
49ers' Chase Young trade should boost underperforming defense
"Young is scheduled to make his 49ers debut on Sunday, Nov. 12, at the Jacksonville Jaguars."
"And while the Niners did not bolster their secondary with another trade on Tuesday, Young's presence should give opposing quarterbacks fewer escape options when the pocket collapses and allow Wilks to dial up tighter coverage calls."
Share This Story, Choose Your Platform!