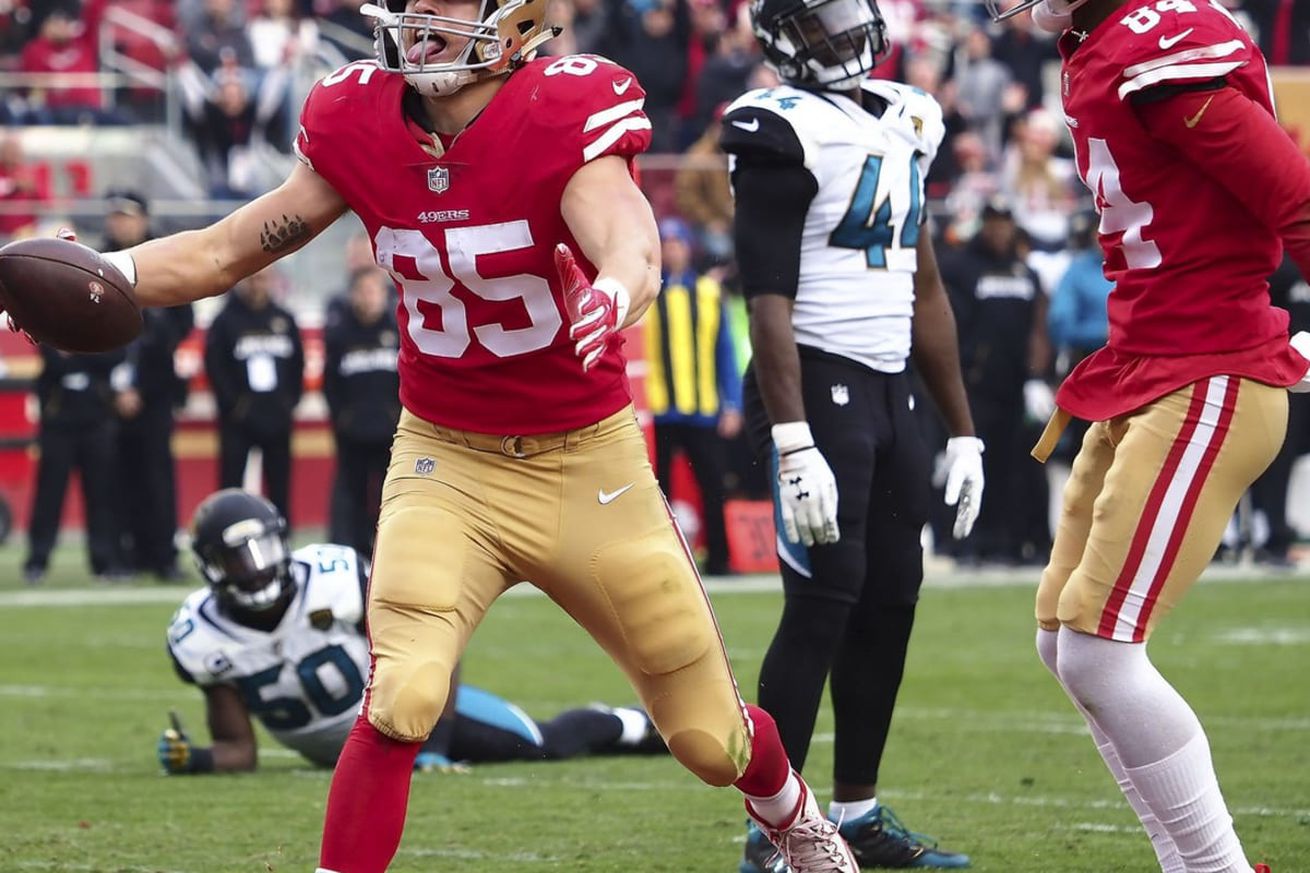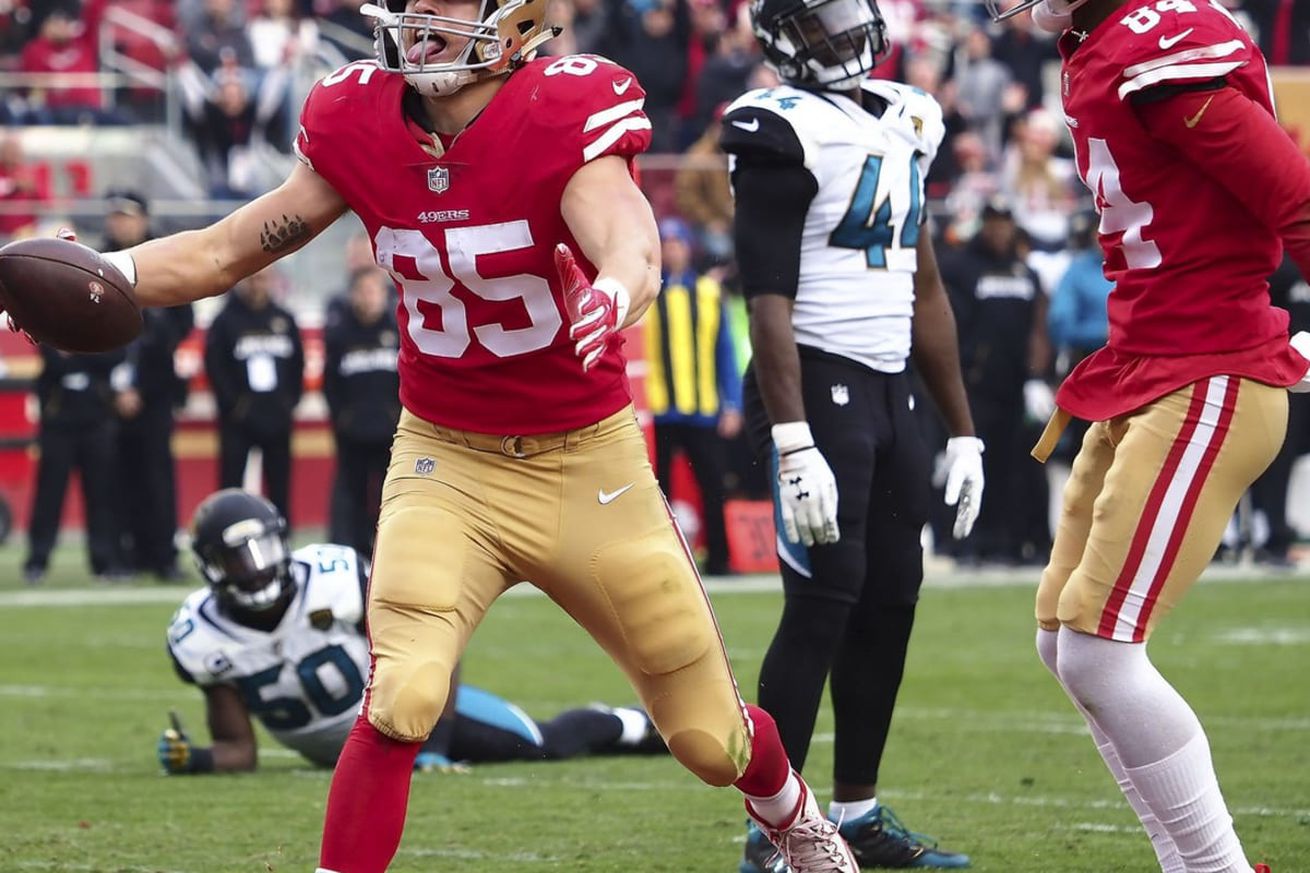 Your daily San Francisco 49ers news for Sunday, November 12th, 2023
49ers' Brock Purdy on midseason reckoning: 'I've had to be real with myself' (paywall)
"Purdy excels on across-the-middle passes that require timing and anticipation. However, his string of picks has included throws in his sweet spot. Against the Bengals, for example, he ripped a pass to Aiyuk and didn't anticipate that linebacker Logan Wilson would undercut the route.
"There's a fine line of being aggressive and anticipating a throw, anticipating a window, and then being able to hold it back and being smart with the ball," Purdy said. "So that's stuff that I've had to be real with myself with the last couple weeks."
49ers roster moves: Jackson placed on IR ahead of clash vs. Jaguars
"Jackson, a second-round pick in the 2022 NFL Draft, opened the season with three sacks in the 49ers' opening victory over the Pittsburgh Steelers. But Jackson's production dropped over the past seven games, as he produced only four tackles, no sacks and no quarterback hits."
Success of 49ers defense hinges on Chase Young, not Steve Wilks' game day location (paywall)
"It's like agonizing about a busted headlight and a missing wiper blade when the engine is billowing black smoke.
Everything hinges on the front four's hitting home and doing so quickly. The 49ers run a simple defense by design. It allows the players to be decisive, aggressive, fast. But that simplicity works against them if the opposing quarterback can get comfortable. He knows where the 49ers are going to be in coverage. A smart, veteran quarterback can pick them apart, which is exactly what Kirk Cousins (season-high 77.8 percent completion rate) and Joe Burrow(season-high 87.5 percent completion rate) did to the 49ers in successive weeks.
All of which is to say Chase Young's first game with his new team is a bigger story than Wilks' relocation. If Young, who is easily the most physically impressive edge rusher on the roster, can rattle quarterbacks at anywhere close to the rate Nick Bosa has this season, then all the other issues get covered up. This has been the 49ers' philosophy since the current regime took over in 2017 and one that truly took shape early in 2019 when Dee Ford was rushing opposite Bosa.
Asked this week whether he thinks the 49ers finally have found a replacement for Ford, Bosa, who was Young's teammate at Ohio State, suggested the new guy could be even better.
"He can do things that Dee can't," he said. "He can make plays that not a lot of people can make. If you watched him his rookie year and said he was going to be on our team, people would be pretty surprised, I think. I'm excited to have him and I think his best days are definitely ahead of him."
Kyle Shanahan: 49ers' energy at all-time high ahead of Jaguars game
"Shanahan told Papa that losing three straight was strange, especially after winning so many in a row. "It was tough before we went on that bye week," Shanahan said. "We had lost three in a row, which winning 15 in a row before three losses in a row, it felt weird, it felt different. Anytime I've been in any building that loses three in a row, it's terrible. But it was a different feeling after how successful we had been right till that."
How will the 49ers respond to losing three straight? Shanahan believes he got his answer on Monday when the team came back together after the bye. He told Papa, "I knew we needed to get away for rest, but the cool thing was when we came back Monday. I didn't know how the guys were going to be. I was ready to go in and talk to them as a team, and it was one of the most easy team meetings I've ever had. Just the energy in the room, the feeling. I think guys were really pissed and disappointed about how things have gone, and I think they were pumped to be back at work on Monday. We had a great practice to start the week, the energy has been at an all-time high, and we just want to get to Sunday and go out there and play football."
Share This Story, Choose Your Platform!