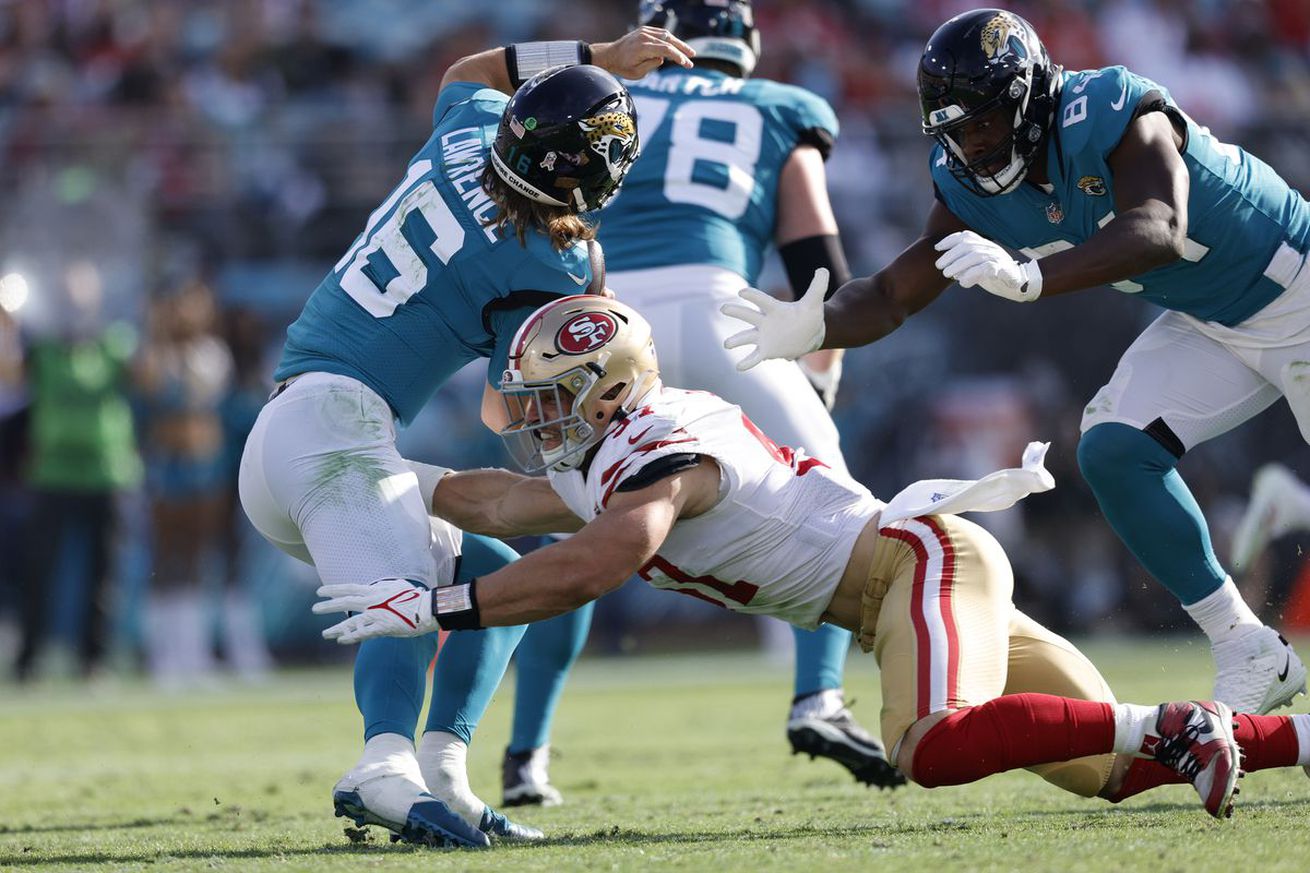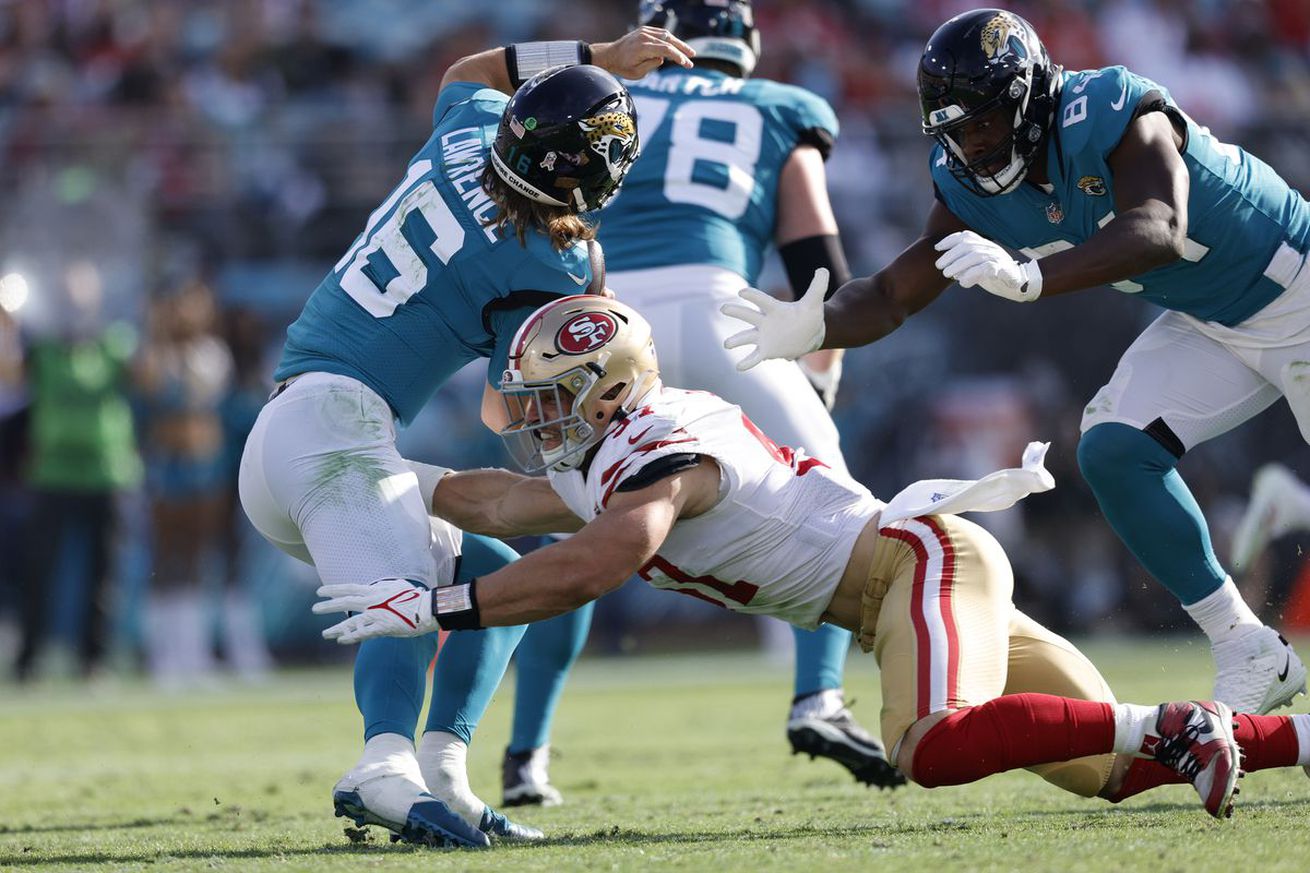 Your daily San Francisco 49ers news for Friday, November 10th, 2023
"I can honestly say I'm sort of built for this," Wilks, who is in his first year with the Niners, said. "Not in an arrogant way but I've always believed there's two things: There's what you hear and what you listen to. I hear a lot of the outside noise and I don't listen to it, good or bad. … I've seen this, I've been around this, I can take it. I'm the new guy here. It is what it is. I have confidence in myself, most importantly I have confidence in those players and the coaches that we're together and we are going to come through this."
Trent Williams returns to 49ers practice ahead of Week 10 vs. Jaguars
"Williams took part in individual work with his teammates, NBC Sports Bay Area's Jennifer Lee Chan observed. He was seen jogging during pre-practice warmup drills."
49ers' Dre Greenlaw says painkilling shots didn't help him contribute (paywall)
"I thought maybe if I got the shots, I'd feel better," Greenlaw said. "And it didn't feel the same. There's no excuses. Once you get out on that field, you've got to go. It's experience. Lesson learned. If you can't go, you can't go. My mindset — I'm always going to do whatever I can do to help the team. But I definitely didn't help the team."
Silver: 'We don't need a savior': 49ers think they have makings of a turnaround (paywall)
"Theoretically, those moves could provide a slight boost. Realistically, a locker room full of accomplished and well-compensated veterans is going to have to generate that juice from within.
"It's good to have those experiences (turning things around at midseason), because you have that confidence that it can be done — and that it can be done with this group," Kyle Juszczyk, the Niners' 32-year-old Pro Bowl fullback, said Wednesday. "Like, yeah, we traded for Chase Young, but f— that! We have what it takes in this room.
"We know we don't need a savior. We just need to do what we do, at a f— high level."
Why 49ers could have trouble with Jaguars QB Trevor Lawrence
"Lawrence has put together an outstanding third NFL season in part by getting the ball out extremely quickly. Per Pro Football Focus, Lawrence gets rid of the football in 2.25 seconds on dropbacks with a pass attempt. That's the second-fastest mark in the league behind Dolphins QB Tua Tagovailoa. His 2.48 time to throw on all dropbacks is fourth fastest in the league. Burrow is No. 3 in that category."
Share This Story, Choose Your Platform!