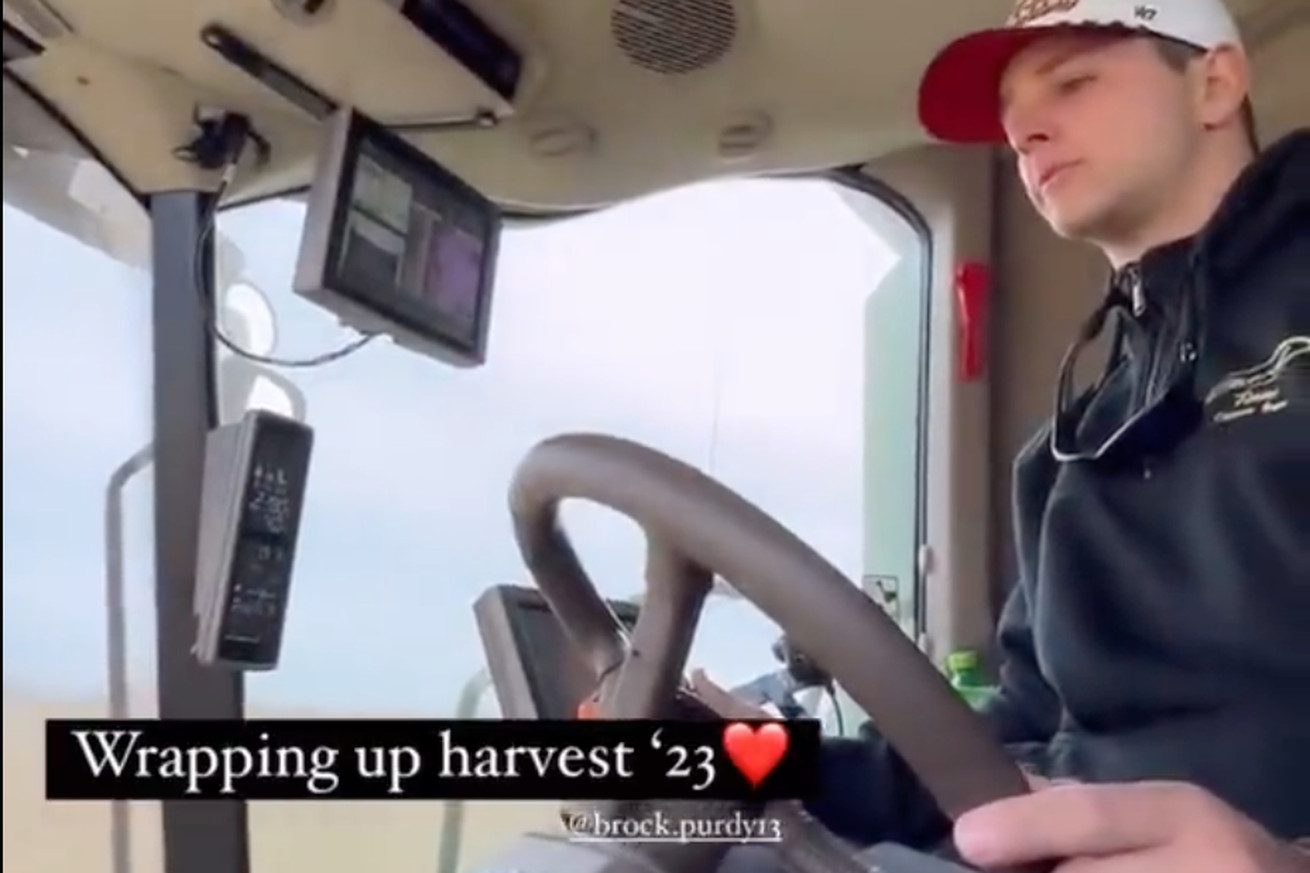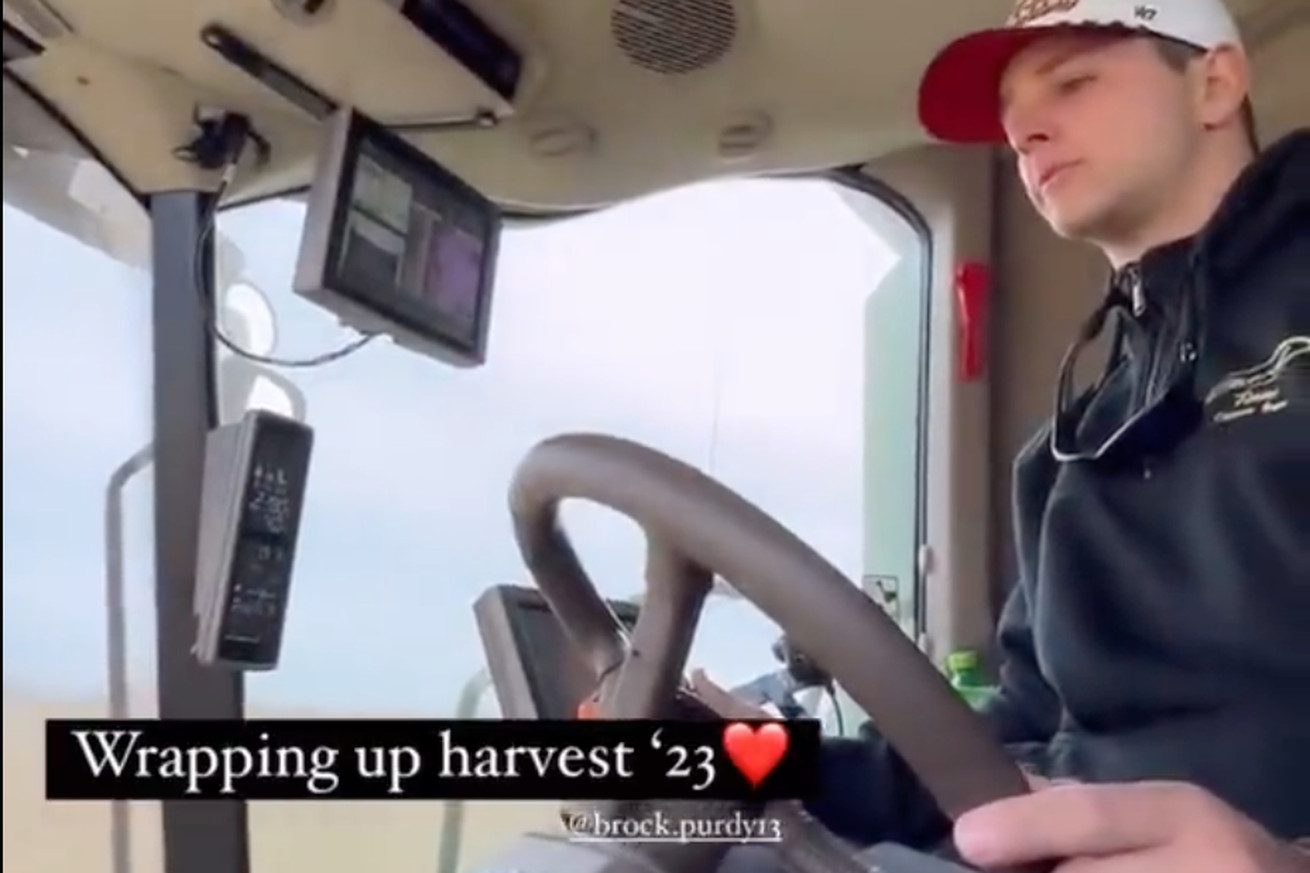 Your daily San Francisco 49ers news for Sunday, November 5th, 2023
"There's an argument going around that Purdy mostly just throws screens and lets Samuel, McCaffrey and Aiyuk do the rest, but that's not necessarily true. The 49ers have attempted 34 screen passes through Week 8, which is tied for 13th with the Los Angeles Rams. They've just been the most successful at executing them, as they lead the league in yards per attempt on screens at 9.6 (next closest is the Browns at 8.9 while the third-place Washington Commanders are at 7.9). They also lead the league with a .519 EPA/Play on screens, next highest being the Dolphins at .433.
Screens aren't the main part of the 49ers' offense, though, as Purdy airs the ball out just as much as any quarterback in the league. His 8.7-yard average depth of target is just a couple ticks lower than Josh Allen and Justin Herbert's 8.9 and is considerably higher than Patrick Mahomes' 8.0, Dak Prescott's 7.9 and Joe Burrow's 6.7. In fact, 55.8% of Purdy's passing yards have come through the air, which is comparable to C.J. Stroud, (56.2), Jared Goff(56.0) and Tua Tagovailoa (54.1).
Purdy has come up with some big plays of his own, as he is tied with Josh Allen, Lamar Jackson, Derek Carr and Russell Wilson for the sixth-most big-time throws (14). Purdy even has more than Mahomes, Prescott and Herbert, so the argument that he just dumps the ball off to playmakers isn't exactly true.
Purdy has also had some luck go his way. Despite the fact he's thrown only six interceptions, he's tied with Sam Howell for the forth most turnover-worthy plays with 14. Amongst the 11 quarterbacks with at least 10 turnover-worthy plays, only Trevor Lawrence and Herbert have fewer interceptions.
Putting all this together, Purdy has a 68.0 passing grade through Week 8, which ranks 20th out of 36 qualifying quarterbacks, but a 55.1 grade during the 49ers' three-game skid, 28th during that stretch. He's by no means an elite quarterback, but he is capable of doing what needs to be done to win games for the 49ers."
49ers preparing to name Adam Peters as general manager after John Lynch promotion?
"Peters, meanwhile, served as vice president of player personnel until 2022 when he received a promotion into his current assistant GM job. It's very possible, perhaps even likely that Lynch vacates the general manager title so that Peters can receive both a promotion and a raise to keep him within the Niners front office.
It's also possible that the actual duties of both staffers remain the same as they do now: Lynch acting as more of the public-facing executive, while Peters conducts roster construction from behind the scenes."
"The 2020 first-round pick is in the middle of a huge season (10th in receiving at 620 yards and averaging 17.7 yards per reception) and has a fully guaranteed $14.124 million coming in 2024 on his fifth-year option," Graziano wrote. "The reason he's listed here is that the 49ers are currently projected over or right up against next year's cap and are already paying out big money to Deebo Samuel at the wide receiver position. And that's not to mention top-of-market money at tight end, left tackle, linebacker … basically everywhere but quarterback.
"Aiyuk will surely be a candidate for an extension, but so will a lot of guys in San Francisco. And since none of the big wide receiver extensions we thought might happen this past offseason got done, it's hard to forecast what will happen to that market once the likes of Justin Jefferson, Ja'Marr Chase, Michael Pittman Jr., Tee Higgins, et al. get their deals. The Niners won't be able to afford to keep everybody, which means Aiyuk could potentially be a trade candidate in the offseason if an extension doesn't happen."
Share This Story, Choose Your Platform!