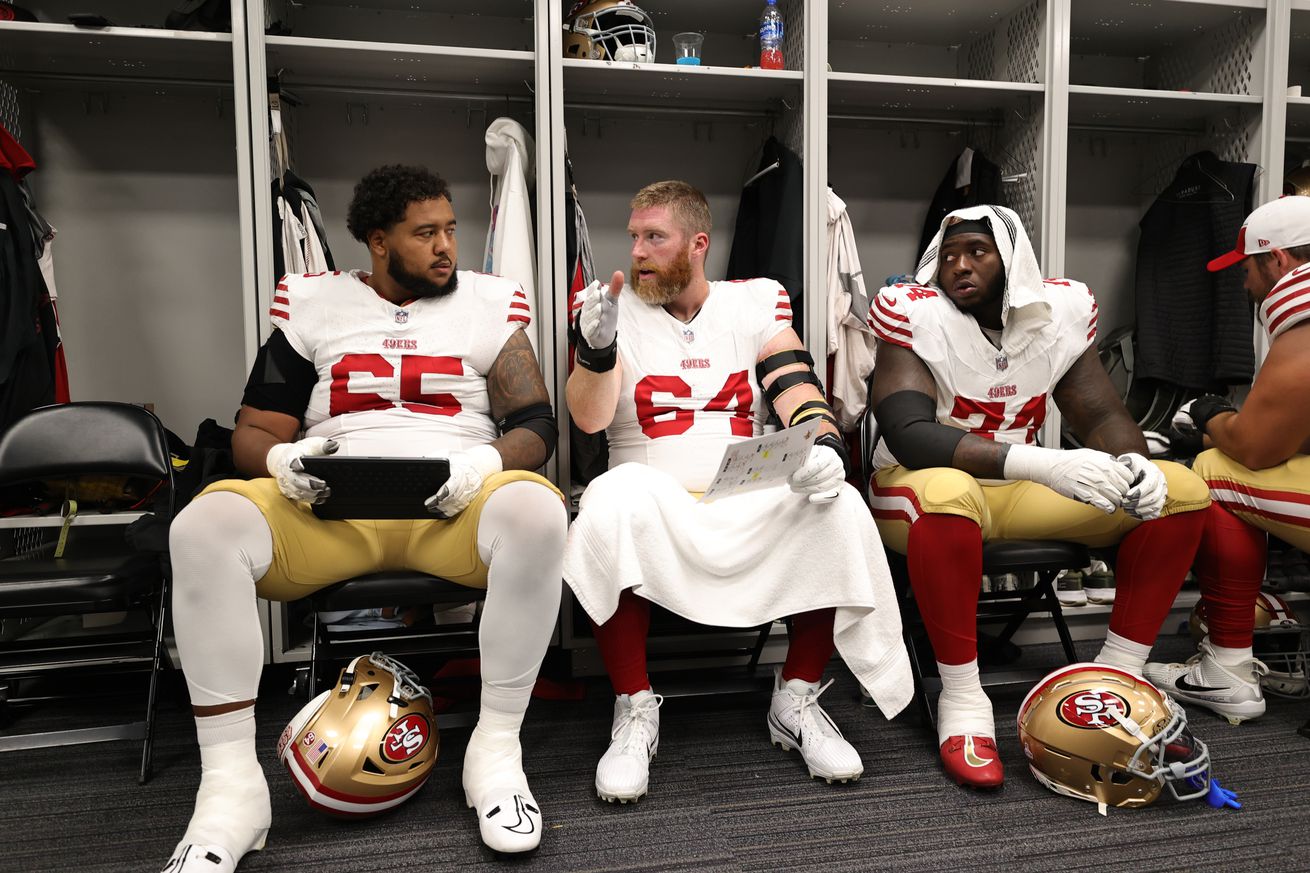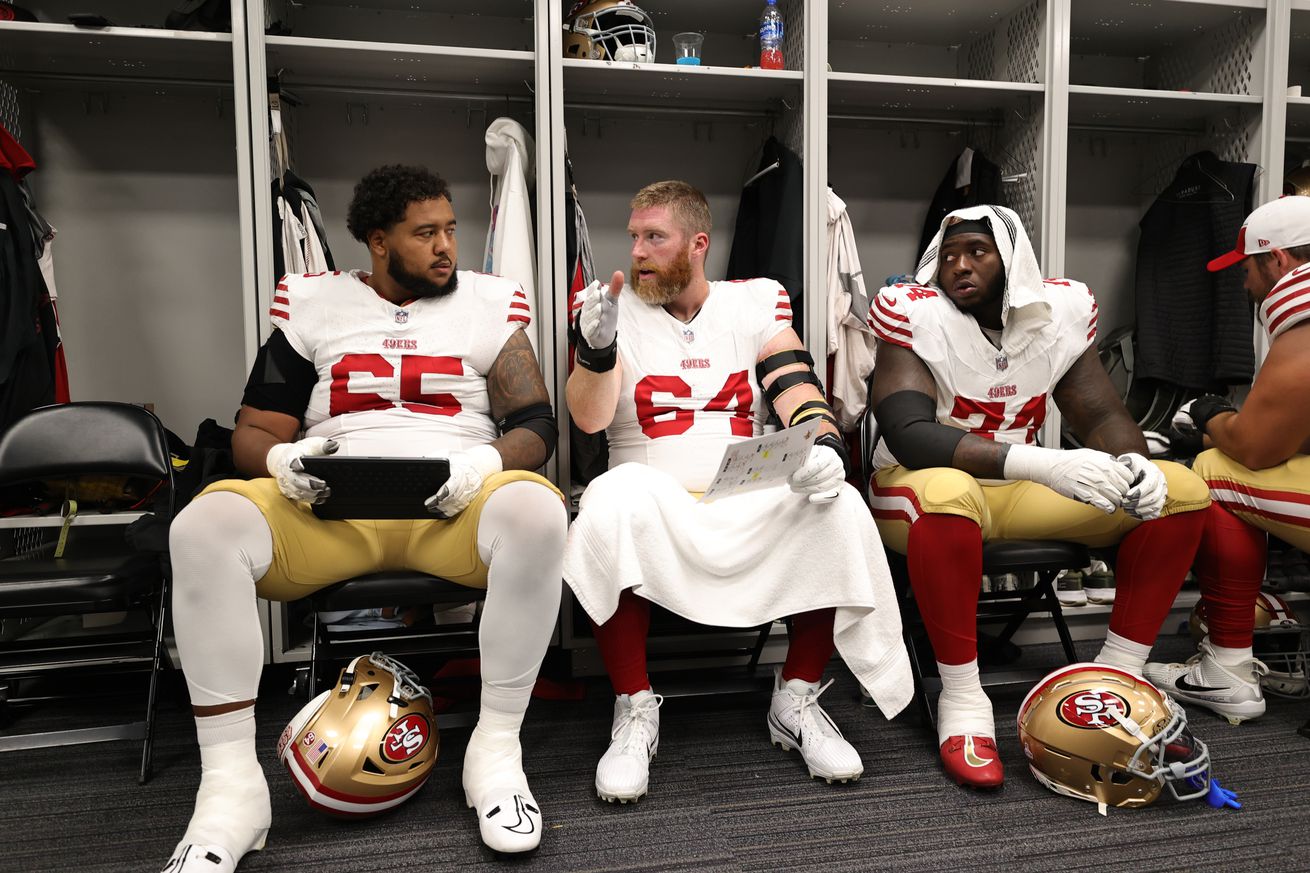 Trent Williams should be ready by next Monday
49ers head coach Kyle Shanahan met with the media Monday afternoon, and said that left guard Aaron Banks has turf toe and will miss a few weeks. Shanahan said he expects Banks to miss two games.
So, after the hope was to get their left tackle, Trent Williams, back in action after the bye, the Niners must now shuffle the deck of offensive lineman again without Banks. Shanahan did mention that Williams will hopefully be ready by next Monday.
Banks has been an Iron Man for the offense in his two years as a starter. I'd expect the 49ers to turn to Jon Feliciano, who played 32 snaps at left guard in Week 5 when Banks missed time.
Linebacker Dre Greenlaw is day-to-day with a shoulder sprain.
I noticed watching the game yesterday that the 49ers looked a step slow.
During the conference call, Shanahan said, "what stood out to me on tape was just how slow and tired I thought we looked. I could see on tape a different kind of energy, which was disappointing."
Shanahan added that, "it doesn't sound like there's a lot of options out there," referencing the trade market. Shanahan said that general manager John Lynch has been working the phones all of October, and will continue to do so through Tuesday's trade deadline.
Share This Story, Choose Your Platform!