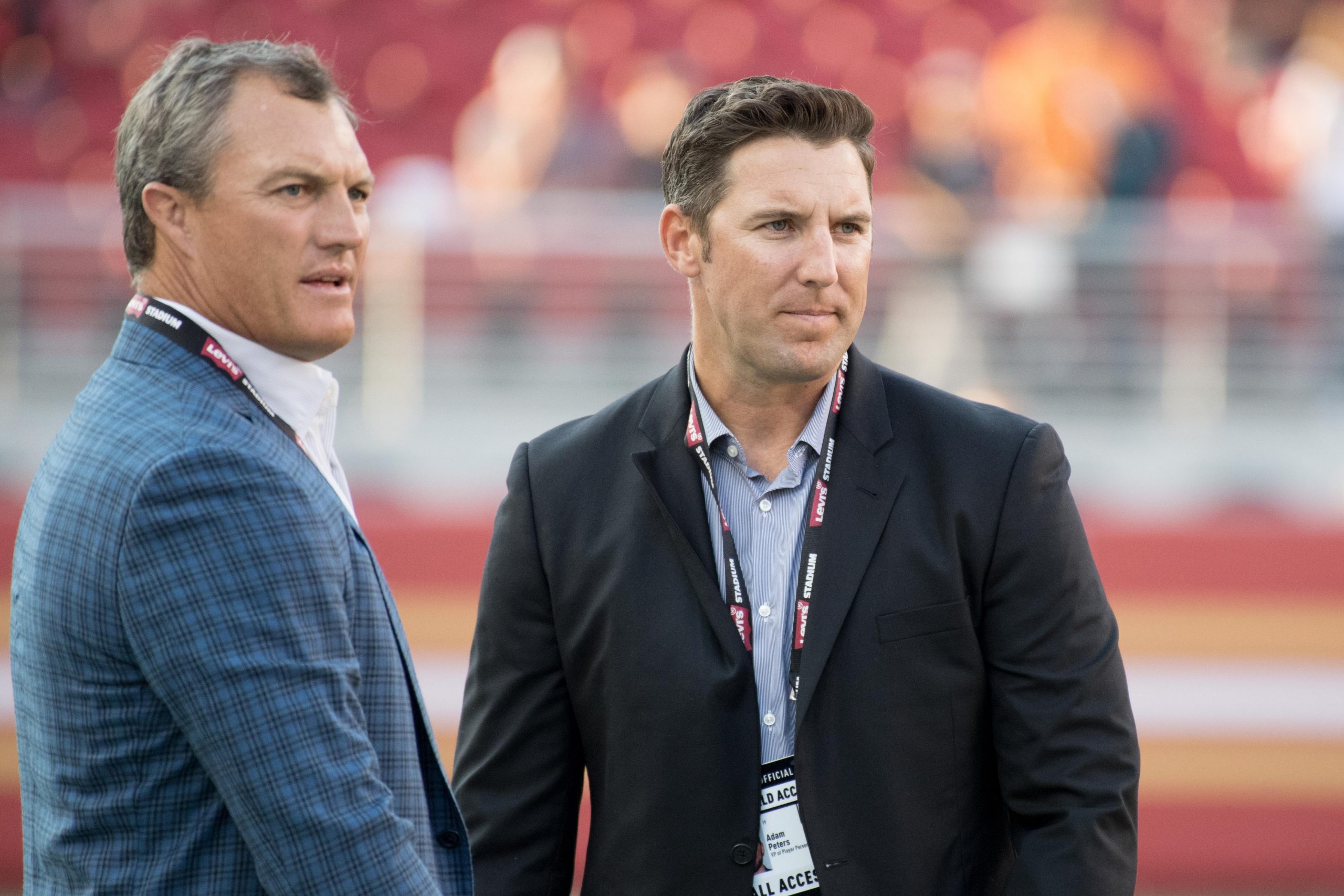 The 49ers gave John Lynch an extension in September, and with that came a promotion to President of Football Operations according to the team's official site. NBC Sports Bay Area's Matt Maiocco originally reported the new title for the general manager.
Lynch continues to hold the GM title, but his promotion may be setting up another internal move up. Assistant GM Adam Peters has been a hot name in the GM search market for the last couple of hiring cycles. Now he could be in line to move up to GM.
Of course, there's a chance the team leaves the front office as is, but it's worth noting Peters turned down interviews for the Titans and Cardinals GM jobs this offseason. Combining that with the Lynch promotion makes it easy to speculate that a climb up the front office ladder in San Francisco could be on deck for the assistant GM.
Peters was the vice president of player personnel from 2017-2021, and then moved up to assistant GM ahead of the 2022 offseason. He has a deeper background in player evaluation than Lynch, which makes him a logical replacement in the GM role if Lynch vacates it after receiving his new title.
For now there are no additional moves in the front office, but a bump up for Peters would make a lot of sense if the 49ers are aiming to keep him in the building long-term because there will likely be a GM job out there for him sooner than later.
Share This Story, Choose Your Platform!