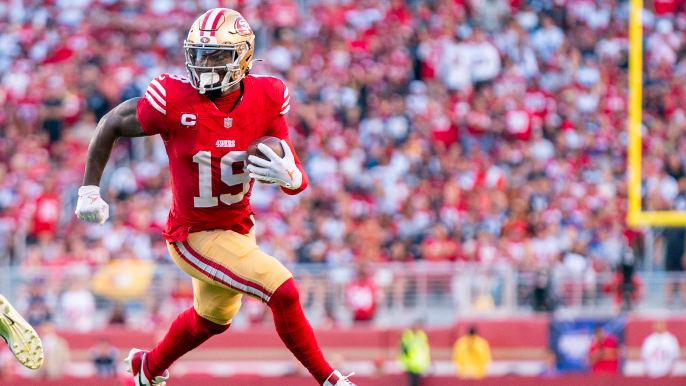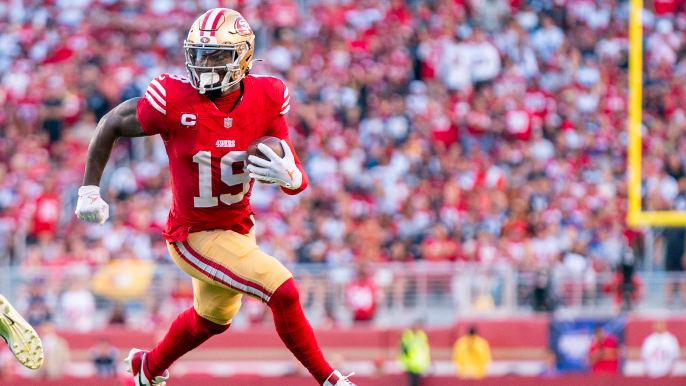 ---
The 49ers are looking to get right on Sunday after a three-game losing streak followed by a bye week, and the return of three key players would go along way into making that a reality.
49ers general manager John Lynch joined Murph & Markus on KNBR on Friday, and provided updates on Trent Williams, Deebo Samuel and Dre Greenlaw, each of which have been trying to get back from injury before Sunday's clash in Jacksonville.
"Trent, it's been a struggle with the ankle," Lynch began on KNBR. "When you've played as long as Trent, he's had some ankle injuries. I think the MRIs can be tougher to read because you've got a lot of chronic old stuff that has been in there. So, when you're reading the MRIs, don't want to get into technicalities, but I think it probably was a little more severe than we might have hoped. It's taken some time.
"The welcome site was that we had Trent back out there on a limited basis. I always say this, and it's not just lip service: When you practice hard on Thursday, how does it respond on Friday? How does it respond to a plane flight across the country? All those things kind of you take into account. … If we can have him, we will, but we've got to check all those boxes, how he responds. Can he continue getting better before Sunday?"
With Trent still up in the air, the good news is that the 49ers are primed for the return of Deebo Samuel, who has been out since the Cleveland game with a hairline fracture in his shoulder.
"Deebo, that's welcome," Lynch commented. "Obviously, a fantastic player. He adds a lot to us in terms of energy and then just who he is as a player."
Dre Greenlaw is also feeling a lot better after the bye week, even though it was recently reported painkillers were ineffective when he took the field two weeks ago.
"Dre's a difference maker when he's out there," Lynch affirmed. "I think the other thing with Dre, Dre's been battling through some injuries, and I don't care who you are, when you don't get the opportunity to practice, this is a game you have to practice, and if you're just a little off, you're going to get exposed in this league, especially when you're going against a team like Cincy. They've got some top-level athletes, and I think that was the case.
"But I do know that Dre feels a ton better after the bye week, and that's a good thing for us. He plays at such a speed. He's a tone-setter for us, and we want him out there, but we want him out there healthy. And I think we've got a much healthier version of Dre coming in post-bye week than we did in that last time we lined up against Cincy."
Share This Story, Choose Your Platform!