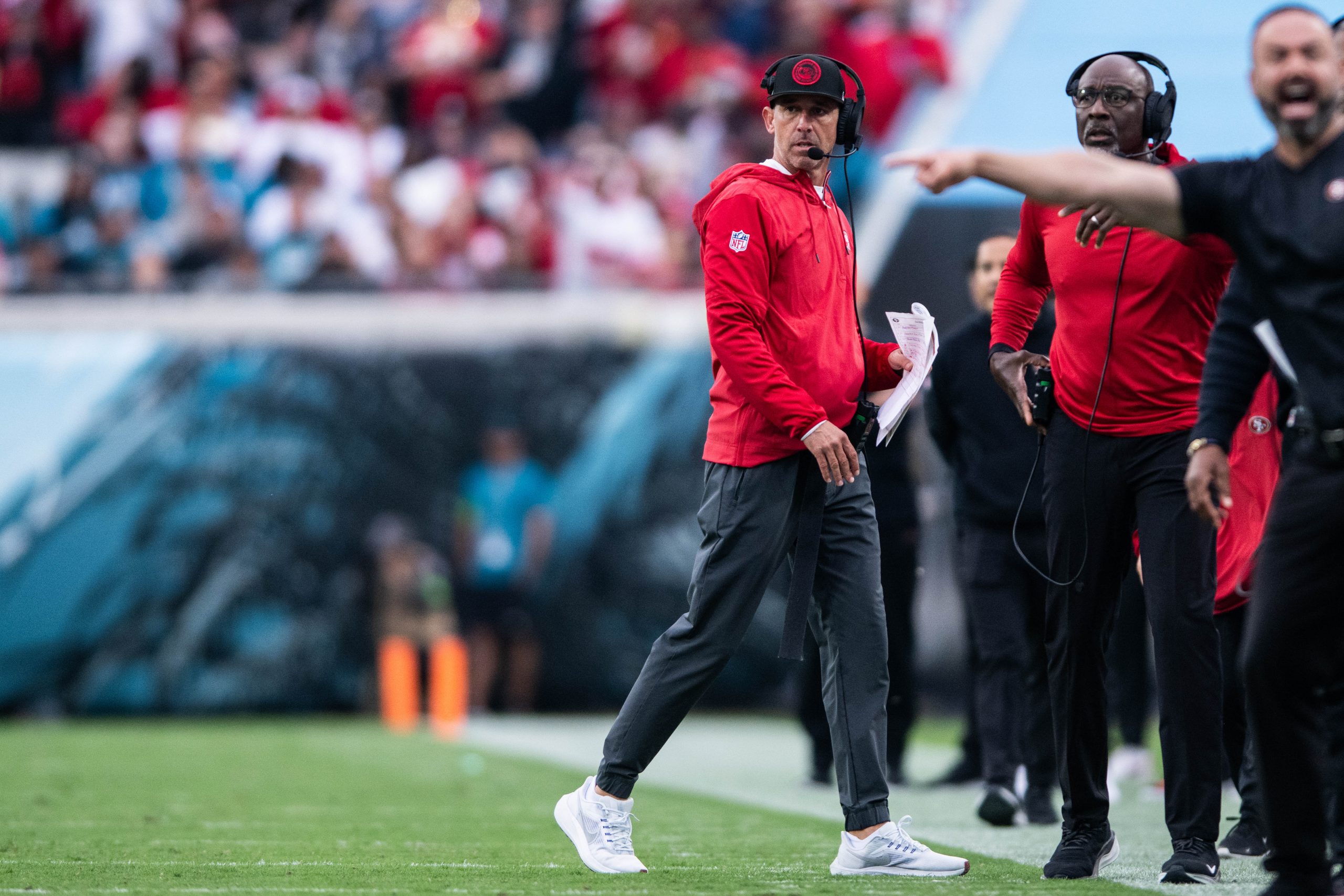 The 49ers may roll into Week 11 one player short of a full roster.
San Francisco is planning to put offensive lineman Nick Zakelj on IR which would open a 53-man roster spot. Typically teams will add a player in the same announcement where they place one on the injured list. Head coach Kyle Shanahan on Friday indicated that may not be the plan when Zakelj goes on the list.
"I can't remember," Shanahan said. "No, I think we're sticking with 52 right now."
There's a chance he could be withholding that info or the team hasn't made a decision yet.
San Francisco could promote an offensive lineman from the practice squad to the active roster. They could also activate one of Samuel Womack, Darrell Luter or Robert Beal Jr. off an injured list.
Going into the game with 52 wouldn't affect the team much. Only 48 are active on game days so the club would just have one fewer player inactive. They'd likely aim to bring a 53rd up for practice leading up to Week 12 though to ensure they're maximizing the available roster spots in preparation for Thursday's game vs. the Seahawks.
Share This Story, Choose Your Platform!