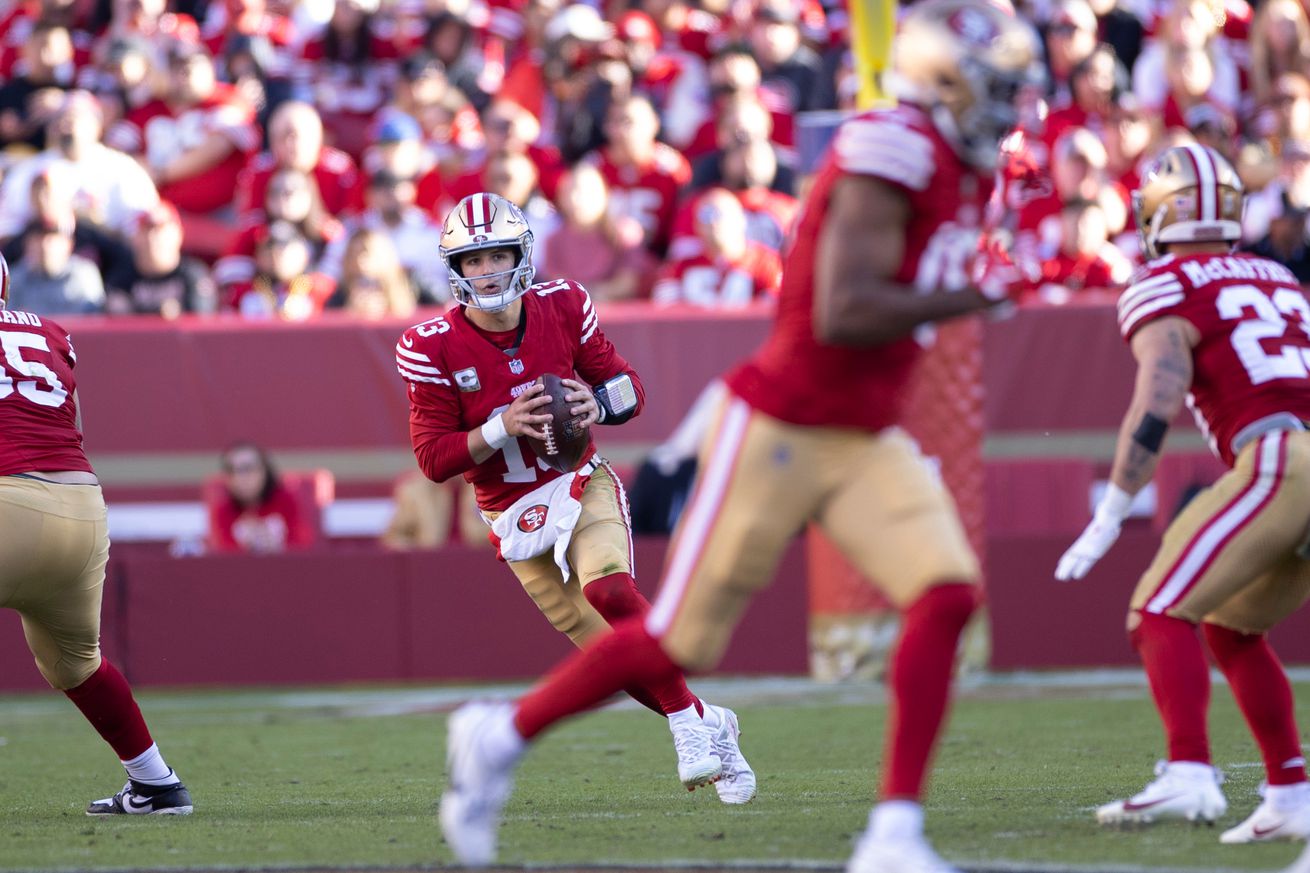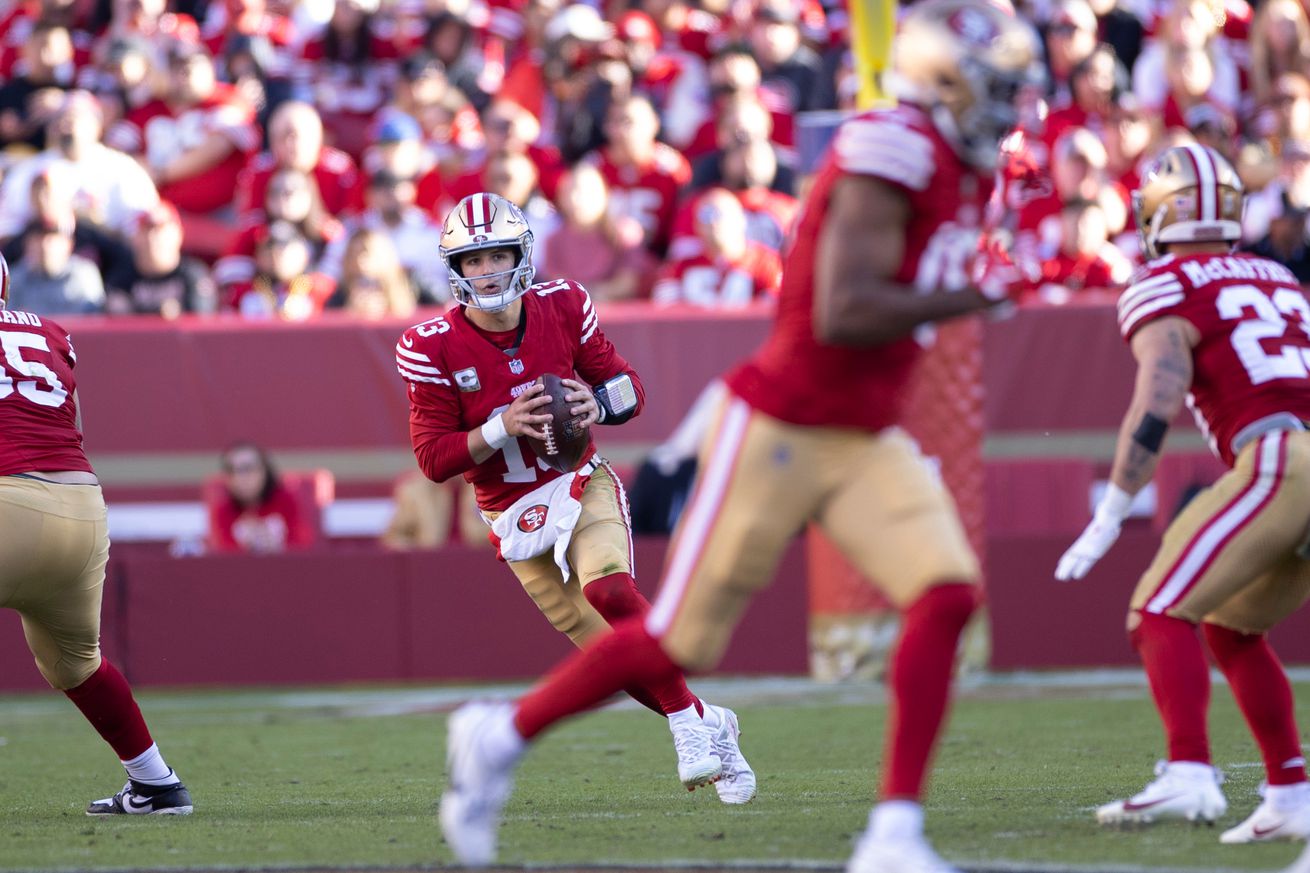 Shanahan also defines what arm strength means to him
San Francisco 49ers head coach Kyle Shanahan was impressed with his quarterback. When asked how Brock Purdy's film looked a day later on Monday, Shanahan said, "it looked a lot like it did live. I mean, he played at a real high level, made real good decisions, was very smart with the ball. He played like his numbers looked. It was very impressive."
We can all see it, but the most considerable difference between Purdy and Jimmy Garoppolo is his willingness to throw the ball down the field. Brock has five completions this season on throws that traveled 30+ air yards. Garoppolo had six from 2017-2022.
From 2017-2022, Jimmy Garoppolo was 6-of-40 with 2 TDs and 6 INTs on throws traveling 30+ air yards.

In 10 games this year, #49ers QB Brock Purdy is 5-of-9 with 2 TDs and 0 INTs on such throws.

A new and valuable dimension to the Niners offense is taking shape.

— Nick Wagoner (@nwagoner) November 20, 2023
That's a stark difference in efficiency.
Purdy has proven that throwing the ball down the field doesn't require a rocket arm to be effective. Shanahan believes Brock's arm is stronger, and explained what arm strength means in his mind:
"I think it's definitely stronger than what we thought it was when we drafted him. But we saw that the first day out at rookie mini-camp. I think when people talk about arm strength, it's yeah, can he sit there and take three hitches and make the wrong decision and just wait and throw it 70 yards down the field? Probably not. But when do you ever want a guy to do that? On a Hail Mary, maybe. But, you like guys who can make all the throws in the timing of the play which is usually going by the right decisions and when to throw it deep, when to throw it short, when to check it down, when to go over the middle. Brock's always had the arm strength to make all those throws."
Playing on time has proven to be far more valuable than having a bazooka for a right arm. Purdy's college experience has helped him immensely in terms of seeing difference defenses and being able to process what's being thrown at him.
Then you add in his aggressive nature, and the 49ers couldn't have found a better fit on a rookie contract than their current quarterback.
Share This Story, Choose Your Platform!